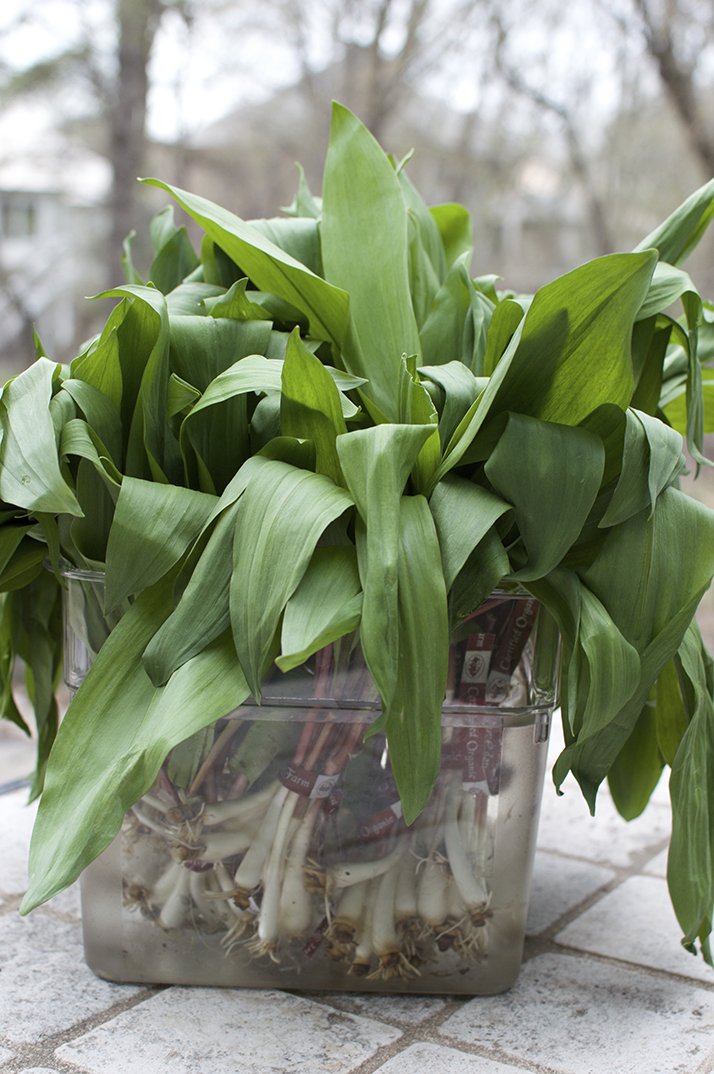 They're just onions. Wild leeks, if you want to get specific. 
People have asked, a lot, why that's part of the name of my site. I wanted to combine an iconic, weird CSA food so seasonal it's not available at all outside its season (unlike strawberries, for example) with a low-brow, kid-friendly staple. Thus, ramps + shells and cheese.
But since I started the site in August last year, and ramp season is in May, now is the first opportunity I've had to use fresh ramps in my recipes for the site. And so begins the week of ramps. For me, it's much more exciting than shark week, and obviously more delicious.
There's just something special about an event that only happens — or a thing that you can only find — once a year. Like Christmas or cherry blossom season, it's wonderful because you are forced to experience the wonder of it and then let it go.
As a food editor and recipe developer, I am constantly compelled to create recipes for the next season, always looking forward, always using unripe April peaches in an attempt to create a brilliant pie that will take full advantage of the fruit when it's at its peak several months later.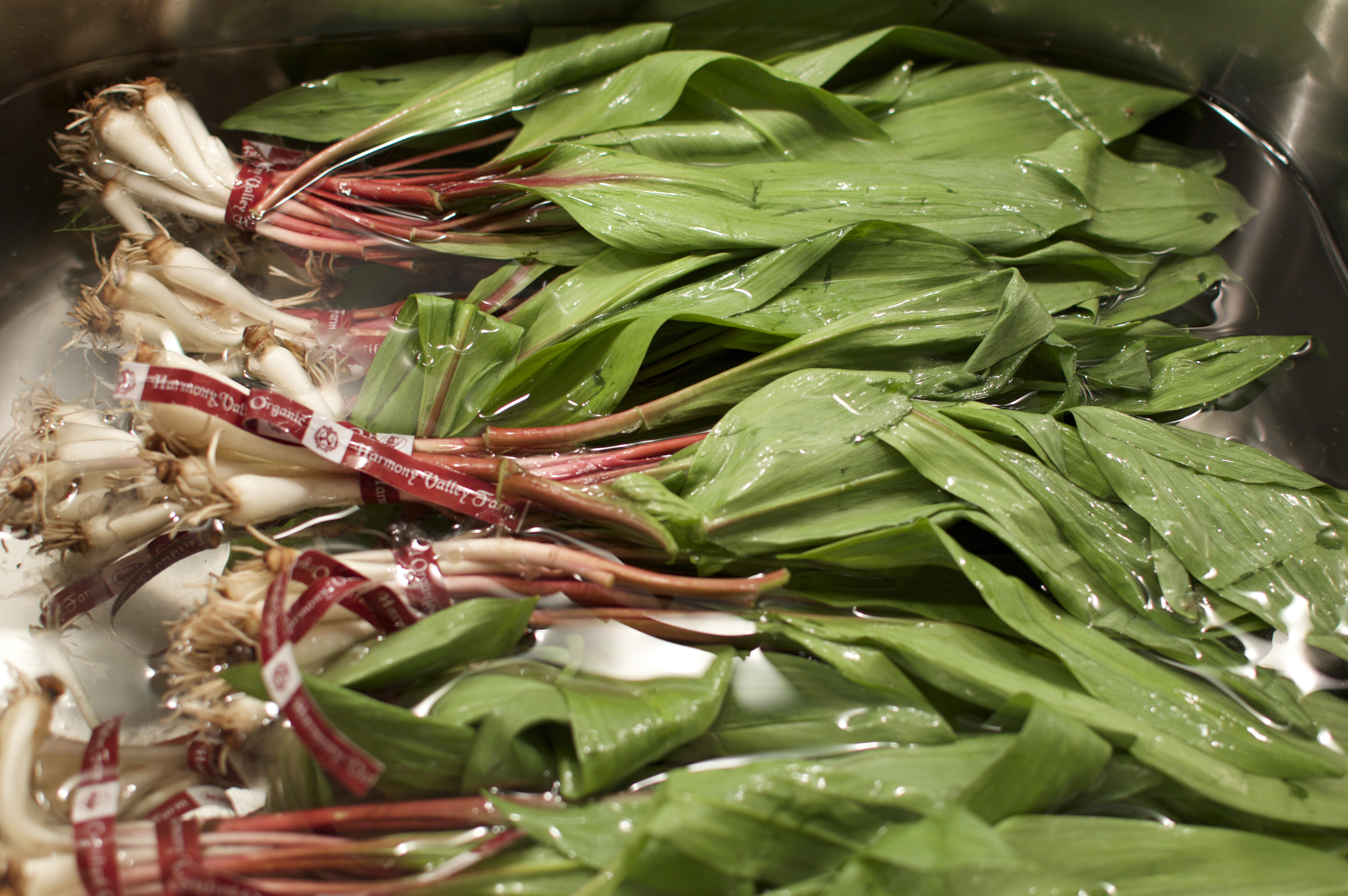 So a lot of the excitement about ramps lies in their transience. I can't create a recipe using fresh ramps in August, because I can't find them in August. They're one of those items that forces you to appreciate it while it's there, and that's how we should be thinking about all food, more often. So the next time you see some strawberries at Costco in January and think, yeah, I'd love some strawberries, think about how much better they'd be in June. And find something that is absolutely delicious now.
Every day can't be Christmas, but every day is something, and figuring out and appreciating what that "something" is while it's right there in front of you is what makes food — and life, for that matter — enjoyable.
(Click on the recipe titles to see each recipe.)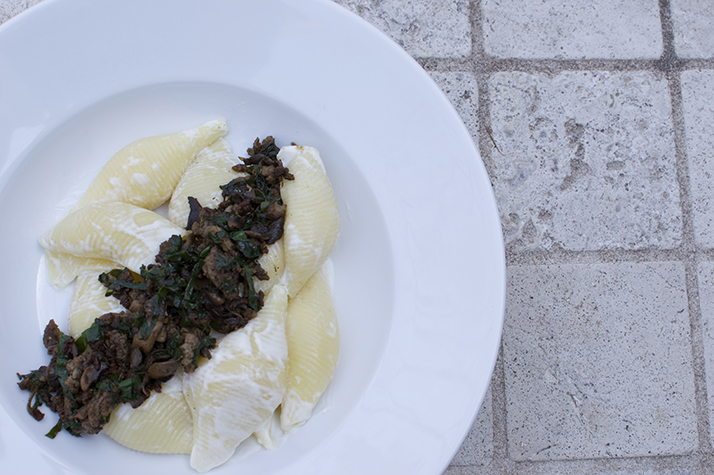 Ramps, Shells & Cheese (Fresh)
ground lamb/ mushrooms/ ramps/ giant shells/ sheep's milk cheese/ cream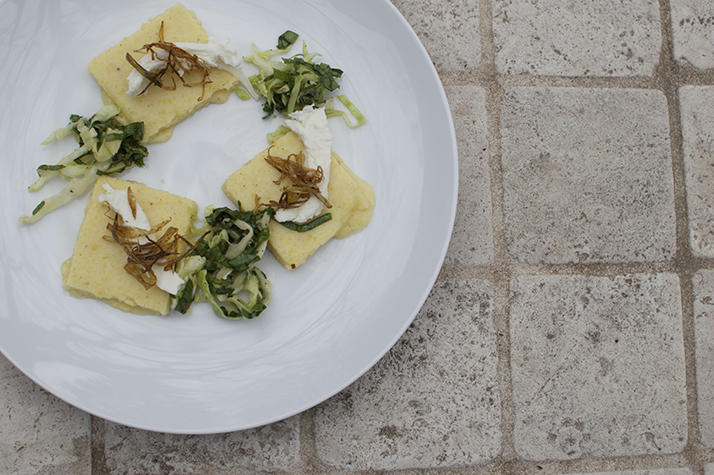 Parmesan polenta/ caramelized ramps/ mozzarella/ ramp top slaw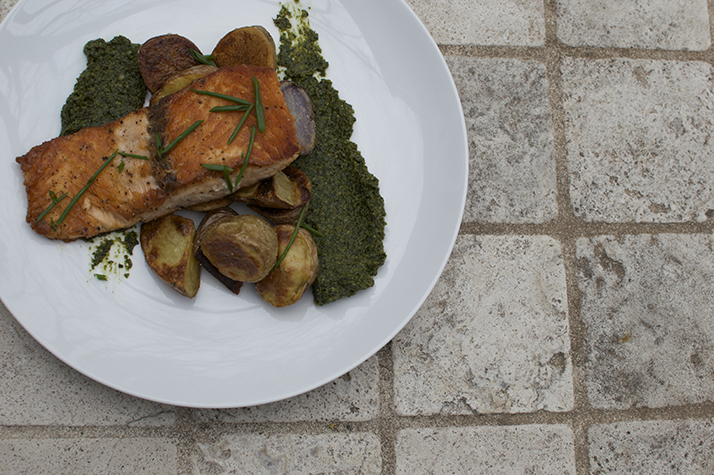 Salmon with Ramp Pesto (Versatile)
Salmon/ ramps/ parsley/ Parmesan/ pine nuts/ roasted new potatoes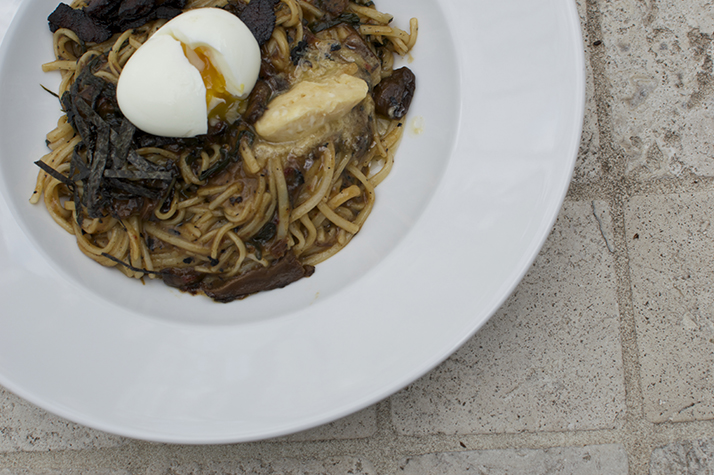 Udon/ ramps/ shiitakes/ miso butter
What more do you need? Get out there and cook some ramps. Now!