The Pursuit of Culinary Excellence with Two Kidlets Under Foot
Welcome. My name is Maggie Lyon. I'm a chef, teacher, writer, wife and "Mama." I'm from Greenwood, Mississippi, but met a boy in college, and he's from Minnesota, so now I live in Minneapolis. Boys are always to blame, right?
I have a five-year-old son, Redford, and a 3-year-old daughter, Marley. My wonderful husband is Mike, and his lovely mother Wendy is also part of our household. We obtain most of our food (veggies, fruit, cheese and coffee) from a crop share that runs May through January. So much of what we eat is local and organic. The kids love chomping on roasted broccoli with sambal oelek and eating juicy pluots over the sink. That being said, they also dig the stuff in the blue box to an embarrassing degree. To this dilemma, I say: choose your battles.
I cook a lot. I make breakfast, lunch and dinner for the family whenever possible, we entertain constantly, and I cook for work. My life revolves around food and family. Ramps, Shells and Cheese is about how all of these things come together. But enough about me; let's get down to business. This site is all about food, and my first offering is the recipe that inspired the name of the site. If calling this super-cool recipe "shells" is a turn-off, feel free to call it by its Italian name, which I would totally butcher.
Because of that, my sexy Venetian friend Alberto is here to pronounce the Italian word for shells, "conchiglie:"
You're welcome. Moving on …
Don't feel like a culinary leper if you've never cooked with ramps. You don't have to forage for this elusive wild leek yourself during the fleeting two weeks in May that they're around. Instead, look for them at your local farmers' market, or follow my lead and use the pickled version. I found these at Williams-Sonoma, but they are available from other online retailers as well.
Let's cook 'em up!
Ramps, Shells & Cheese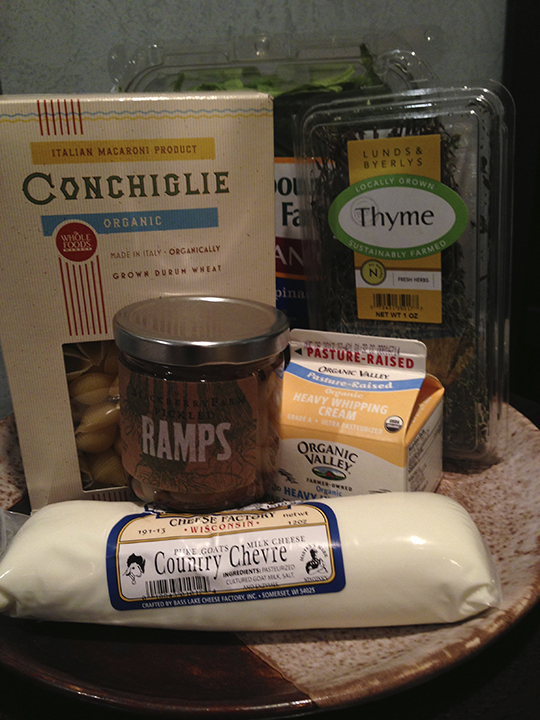 Gather your goodies:
1 Lb conchiglie (shell pasta)
12 oz goat cheese
1 C heavy cream
3 T minced pickled ramps
1 T pickled ramp juice
2 T Worcestershire sauce
1 bunch thyme, divided
2 crumbled small dried red peppers (or 1 t dried red pepper flakes)
5 oz baby spinach (or other tender greens)
coarse salt
freshly ground black pepper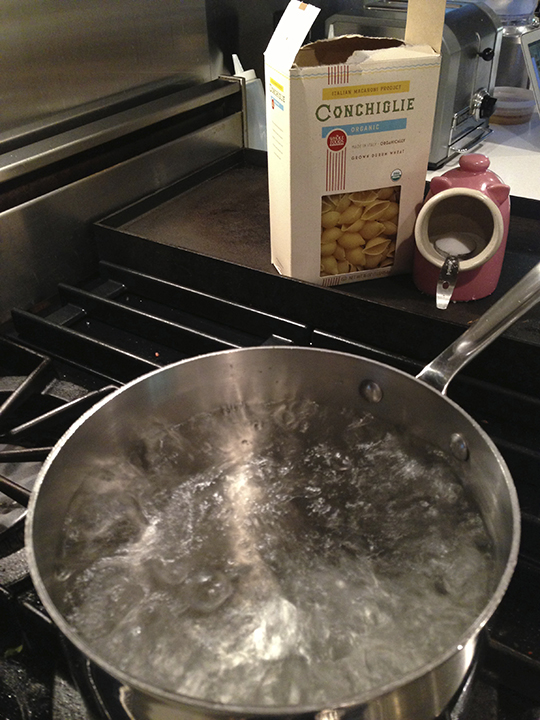 Bring a large pot of heavily salted water to a boil. Now is the time to use cheap salt you don't care about. Don't put the Maldon in there when iodized salt is 99 cents for 4 pounds at Sam's Club. But don't be chintzy with the cheap stuff, either. You want it salty, like the ocean. Cook the pasta according to package instructions, until al dente, or longer if your family is American.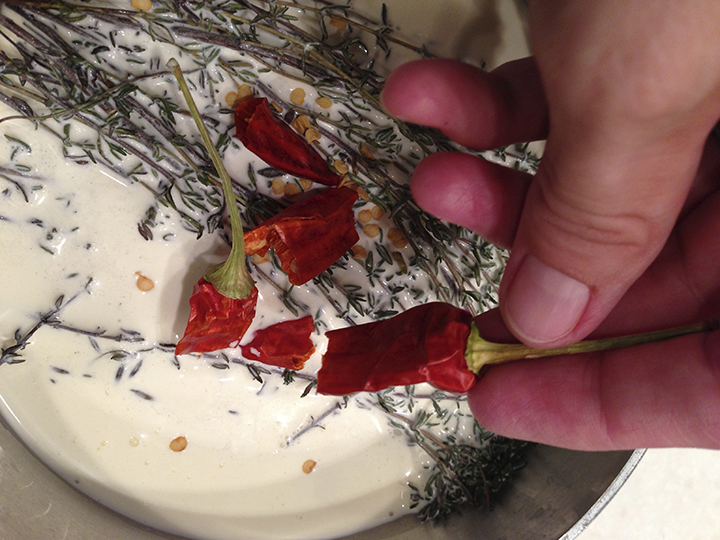 Meanwhile, in a small saucepan, bring 1 cup of cream, half the bunch of clean whole thyme and the crumbled red peppers to a simmer. Simmer 10 minutes.  Crumble goat cheese into a medium bowl and add the minced ramps and Worcestershire sauce. Strain cream mixture through a fine mesh sieve into the bowl with the cheese. Whisk to melt cheese. Set aside.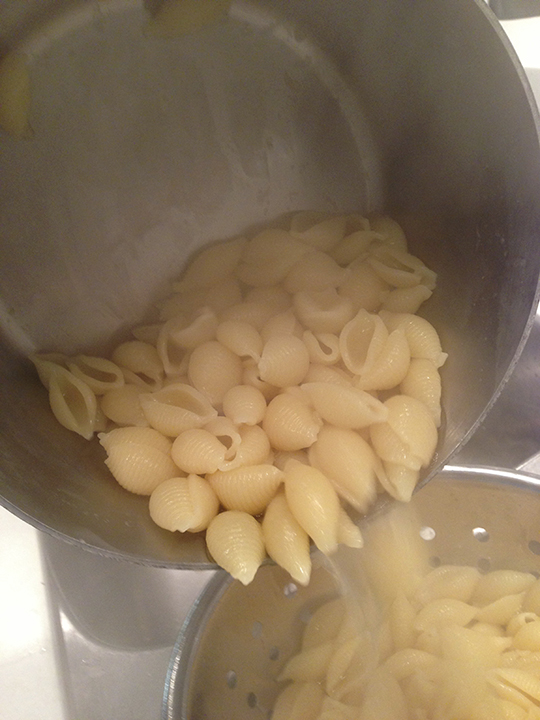 Drain pasta, shake off all excess water and return to pan.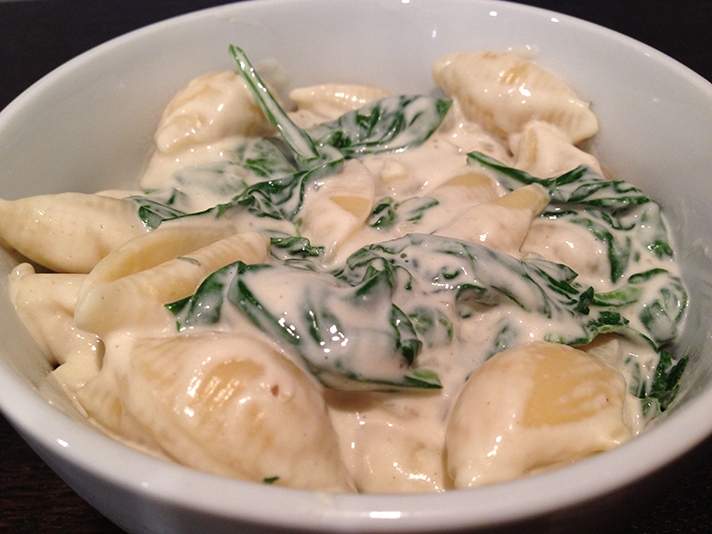 Pour the goat cheese and cream mixture over the pasta and toss to coat. Add the spinach and the leaves from the remaining thyme and stir gently until wilted. Taste for seasoning, adding coarse salt and a grind of fresh pepper as desired.