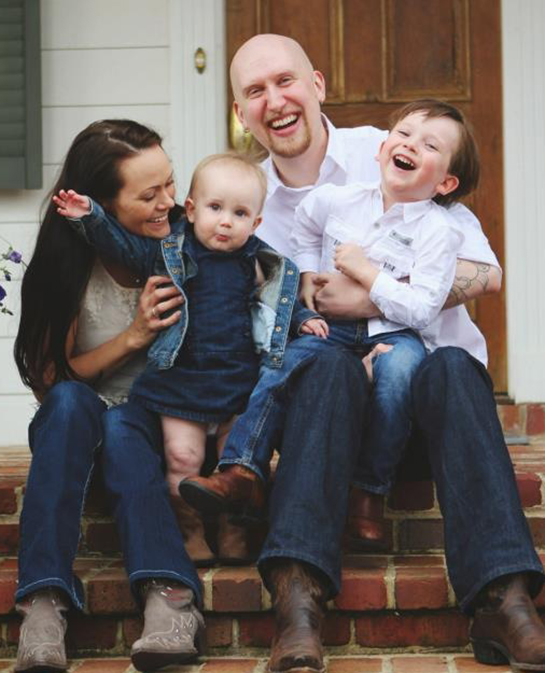 Photo by Leigh Carter
The Pursuit of Culinary Excellence with Two Kidlets Under Foot
Welcome. My name is Maggie Lyon. I'm a chef, teacher, writer, wife and "Mama." I'm from Greenwood, Mississippi, but met a boy in college, and he's from Minnesota, so now I live in Minneapolis. Boys are always to blame, right?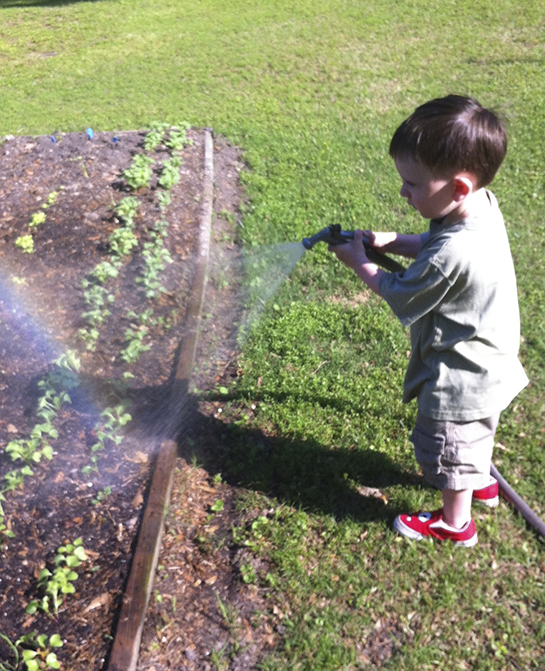 I have a five-year-old son, Redford (that's him tending his garden)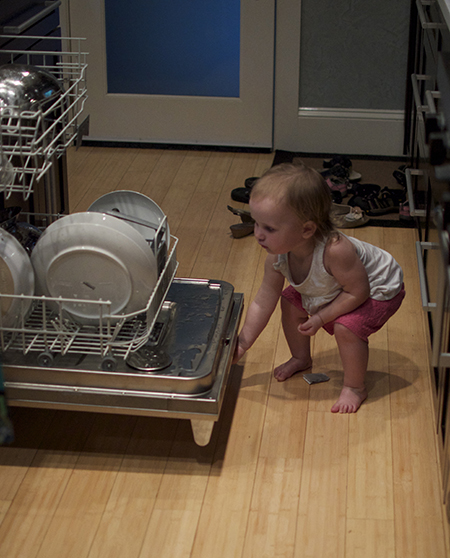 and a three-year-old daughter, Marley (she likes to help with the dishes).
My wonderful husband is Mike, and his lovely mother Wendy is also part of our household. We obtain most of our food (veggies, fruit, cheese and coffee) from a crop share with Harmony Valley Farm that runs May through January. So much of what we eat is local and organic.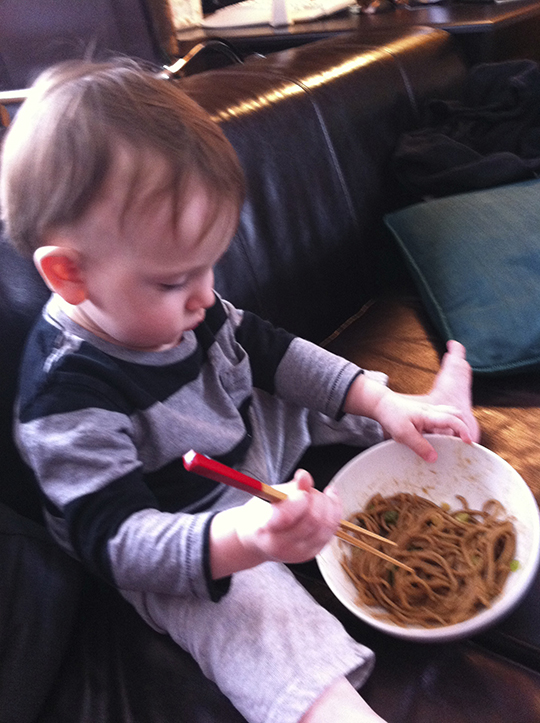 The kids love chomping on soba noodles and roasted broccoli with sambal oelek and eating juicy pluots over the sink. That being said, they also dig the stuff in the blue box to an embarrassing degree. To this dilemma, I say: choose your battles.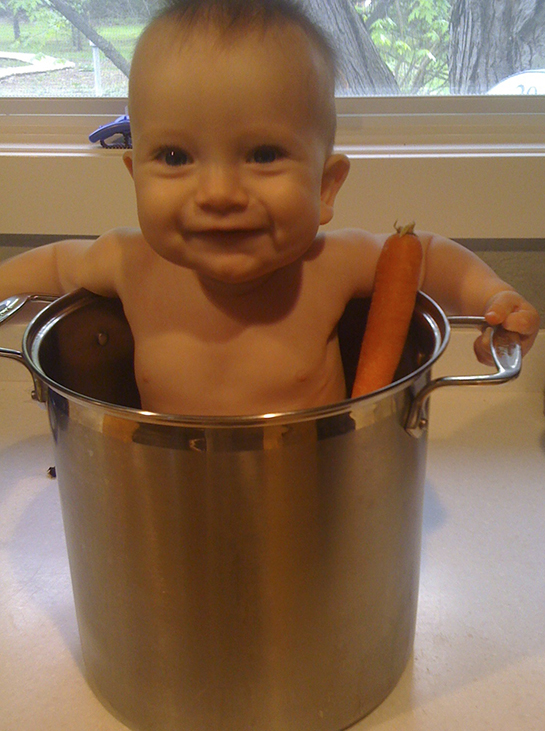 This is Red making stock. Red stock has a strong toddler flavor, with undertones of carrot.
I cook a lot. I make breakfast, lunch and dinner for the family whenever possible, we entertain constantly, and I cook for work. My life revolves around food and family. Ramps, Shells and Cheese — as well as Ramps, Shells and Cheese (the recipe) — is about how all of these things come together.