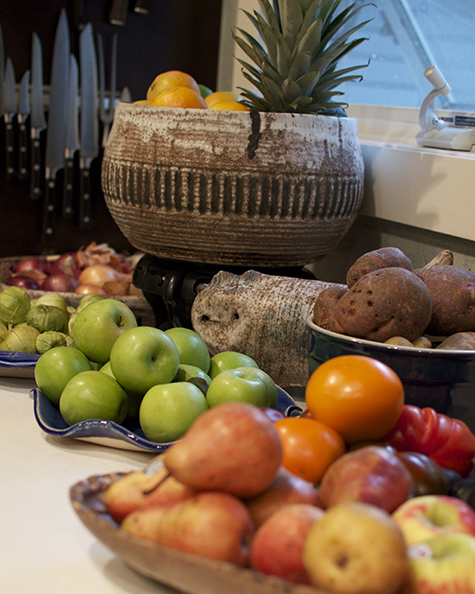 Sometimes you get behind.
And your counter looks like the entire produce section at Whole Foods. This gives you a tingly feeling of bounty until the overwhelming dread sets in — the dread of knowing that you've got plans morning to night for the rest of the weekend and stuff to do everyday after work next week and if you're going to use that counter's bounty you'll be up until midnight leaned over a cutting board while the rest of your family sleeps. So I guess the only problem I have with my crop share is that I occasionally have something else to do besides cut up beautiful organic fruits and vegetables.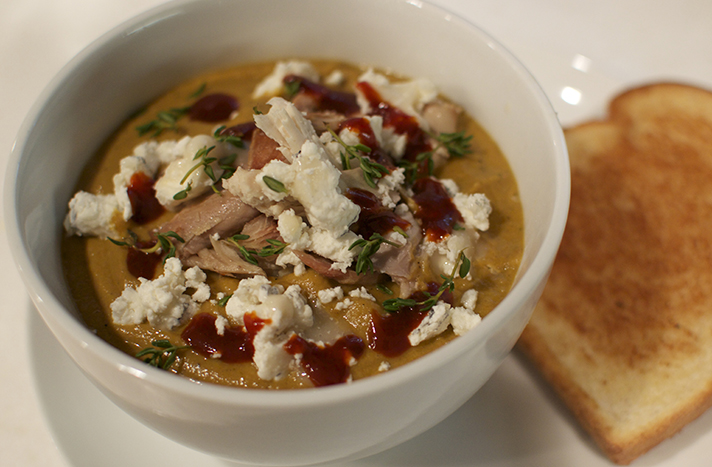 But then I remember: there's always soup.
It's the perfect way to efficiently use a bunch of produce in a way that won't waste any of it because it stores well in the fridge as well as the freezer. This time, based on the particulars of my surplus, I decided on a root veggie and apple pureed soup, with a bunch of other bounty members thrown in. This makes a lot of soup, so get those storage containers ready.
You'll need:
1 stick butter
8 onions
8 apples
5 pounds carrots
2 heads cauliflower florets
1 head broccoli romanesco florets
1 bunch greens
1 C white wine
2 C slivered almonds
2 T gochujang, plus more for garnish
4 Q chicken stock
2 C almond milk
2 C pulled smoked chicken or rotisserie chicken
12 oz Humboldt Fog
1 bunch thyme
Garlic toast, for serving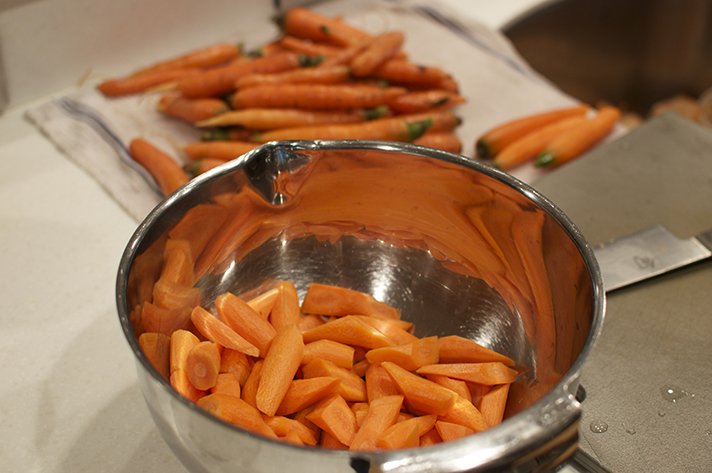 Cut all of your veggies roughly, into 1-2″ pieces. This is called the oblique cut, but that's a topic for another post. The point is, cut everything to about the same size so it cooks evenly, and it doesn't need to be pretty, because it will all get pureed anyway.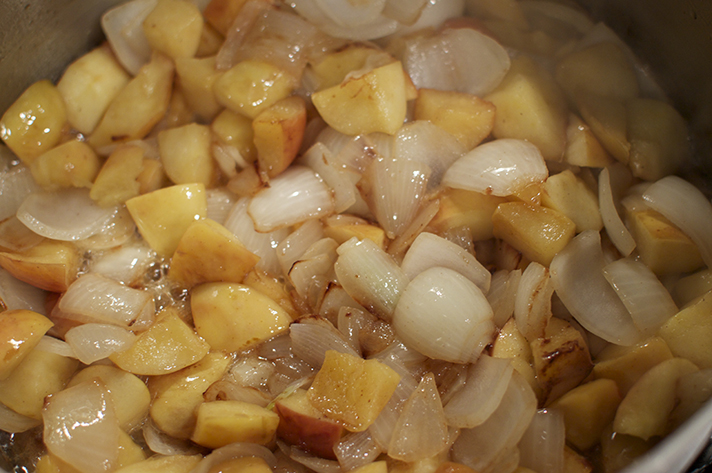 Melt butter in a large stockpot over medium-high heat until bubbling, then add onions and sauté until softened. Then add apples and reduce heat to medium. Continue to cook until softened and lightly browned.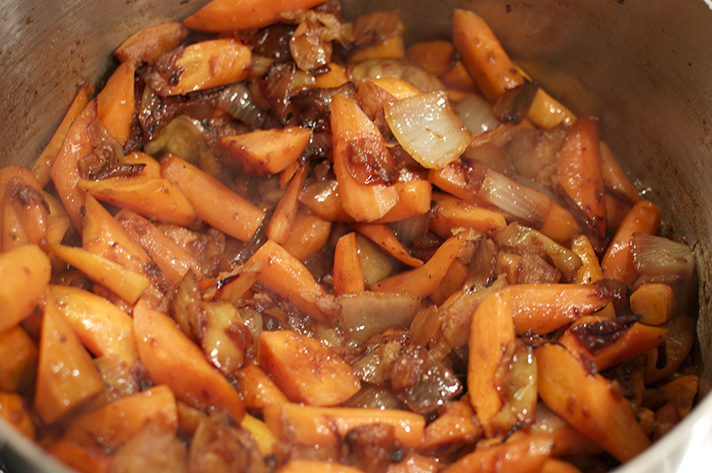 Add carrots, stir, and continue to cook until softened.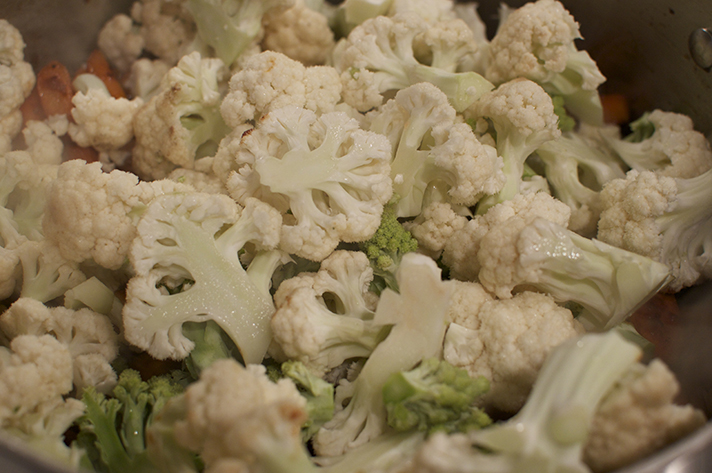 Next up: add cauliflower and broccoli romanesco, and continue to cook.
And now some turnip greens. Cook until greens wilt.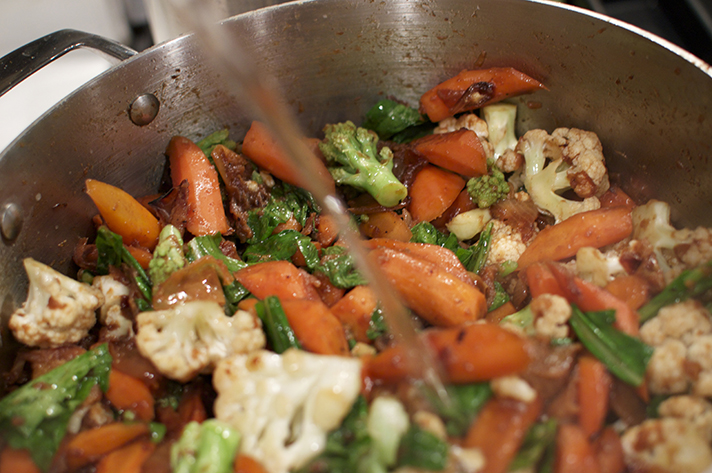 Deglaze with the wine. Bring to a boil.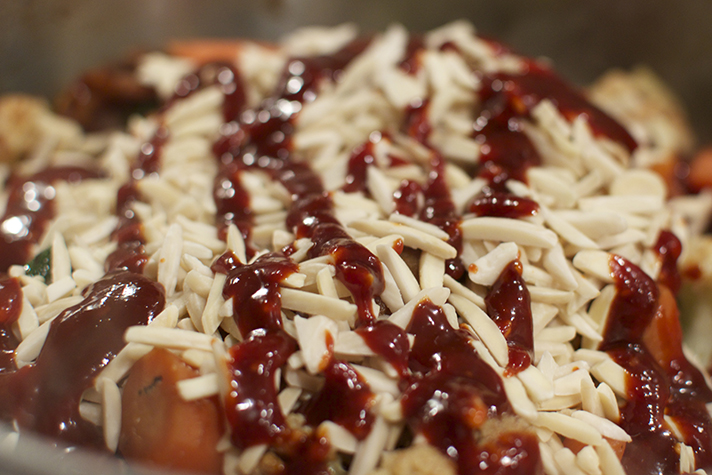 Add almonds and gochujang. Stir and return to a simmer.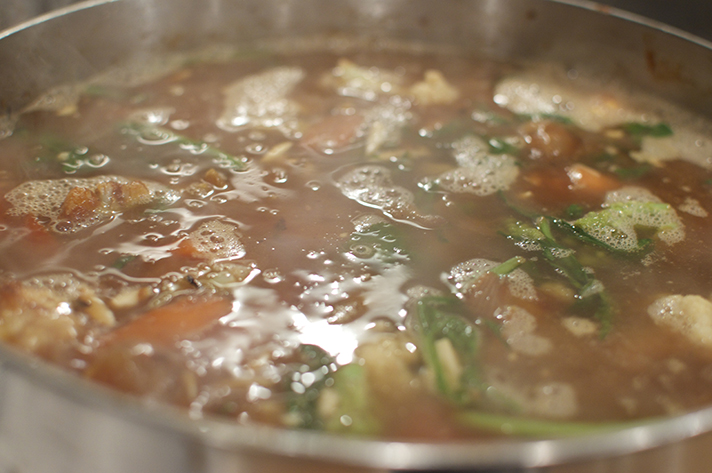 Add chicken broth, return to a simmer and cook until cauliflower is tender when pierced with a knife.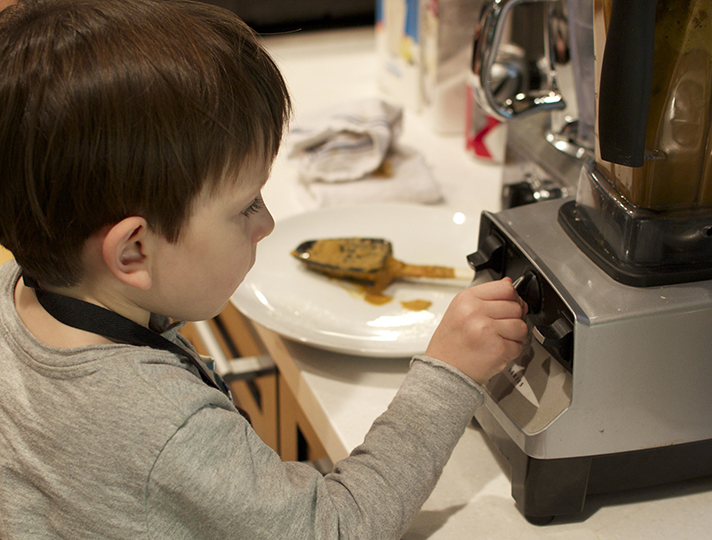 You'll need one four-year-old to puree the soup, in batches. Nothing is better than empowering a preschooler with a Vitamix.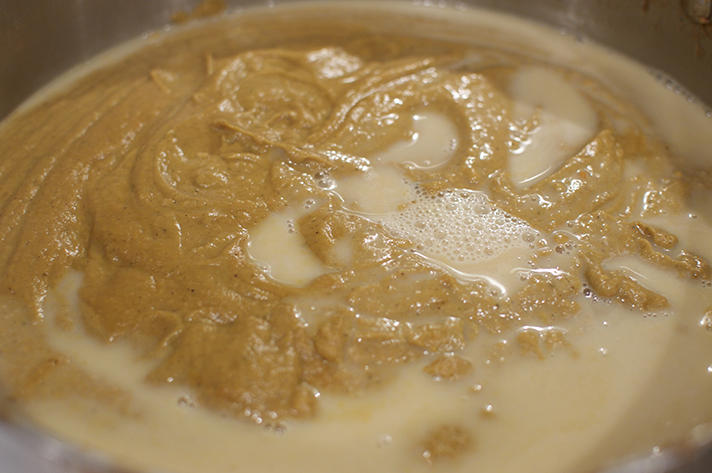 Add almond milk. Stir to combine.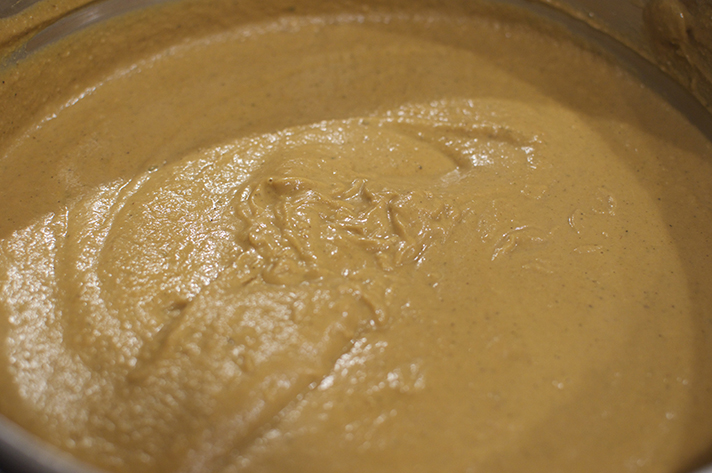 Behold the glory of delicious, pureed surplus.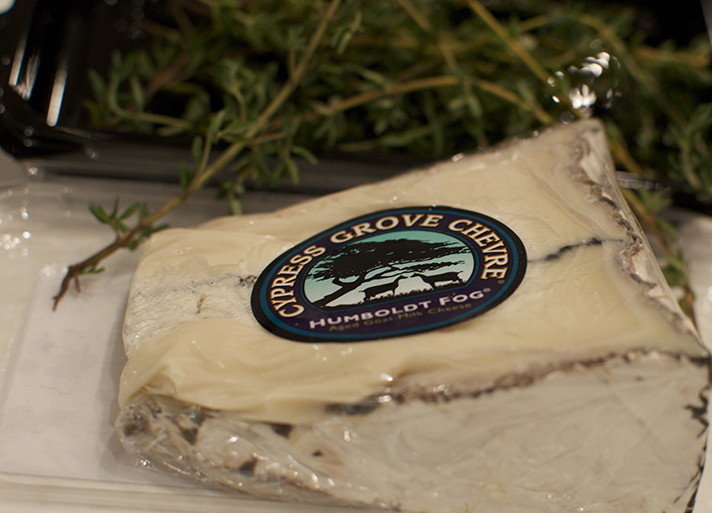 And since you obviously also have fresh thyme and Humboldt Fog in your fridge, and probably some pulled smoked chicken, and they go with your bounty, put that on top, with more of the gochujang.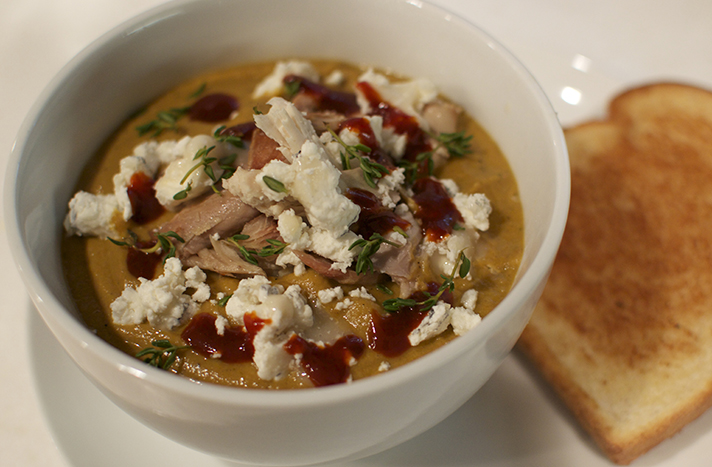 Serve with garlic toast, and enjoy the return of the tingly feeling. But it's a better one this time, because you get to sit down and eat now, instead of cutting up endless fruit and veg til midnight every night.