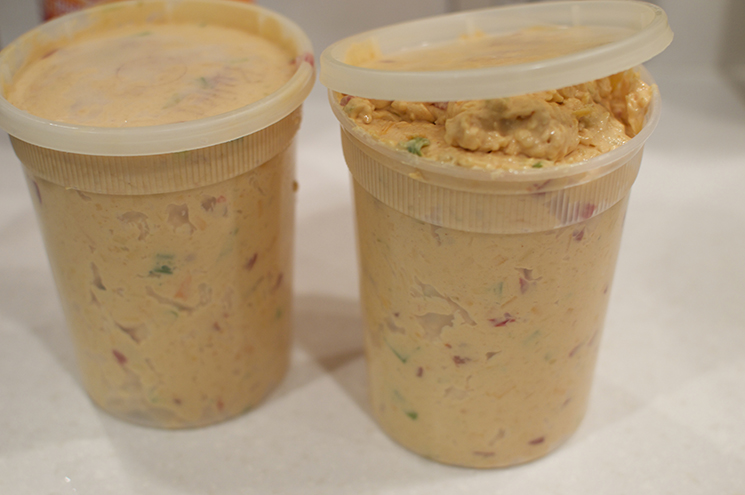 Leave it to the southerners to make cheese "salad" into an art — and fightin' words.
Some people use 4 ingredients. Others use cream cheese. (Weirdos.) Whatever the ingredient list, every southerner I know who has a recipe for pimiento cheese is ready to defend it, staunchly, often with violence. Here's mine.
Pimiento Cheese
2 C mayonnaise
2 T Dijon
2 T Wooster
2 (4 oz) jars drained chopped pimientos
4 T chopped pickled jalapeños or other hot pickled peppers, such as pepperoncini
3 T juice from pickled peppers
6 minced scallions
2 t cayenne
1 t smoked paprika
1 t salt
Juice of one lemon or lime
30 oz grated extra sharp cheddar
10 oz grated Colby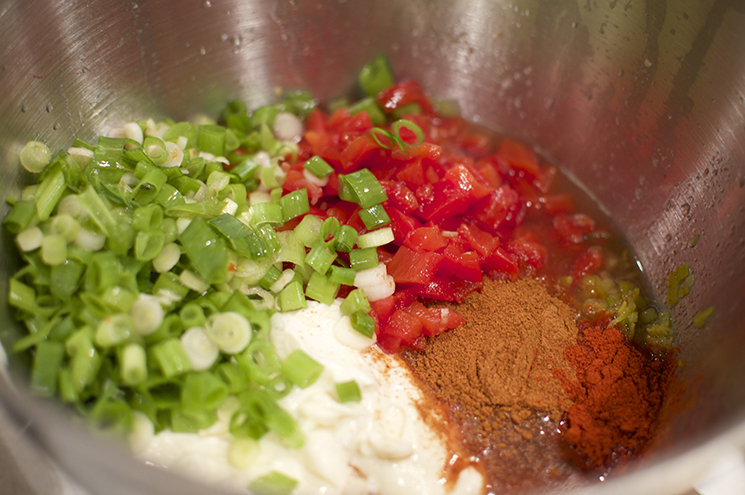 Combine all ingredients except cheese in a stand mixer fitted with the paddle attachment.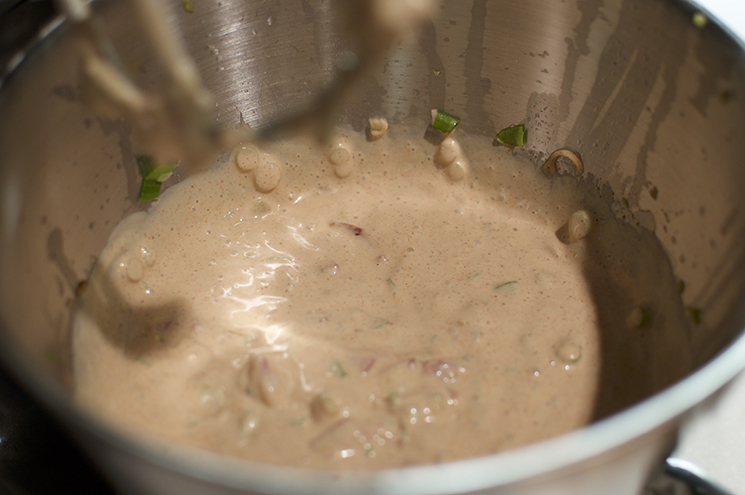 Beat mixture on low until thoroughly combined.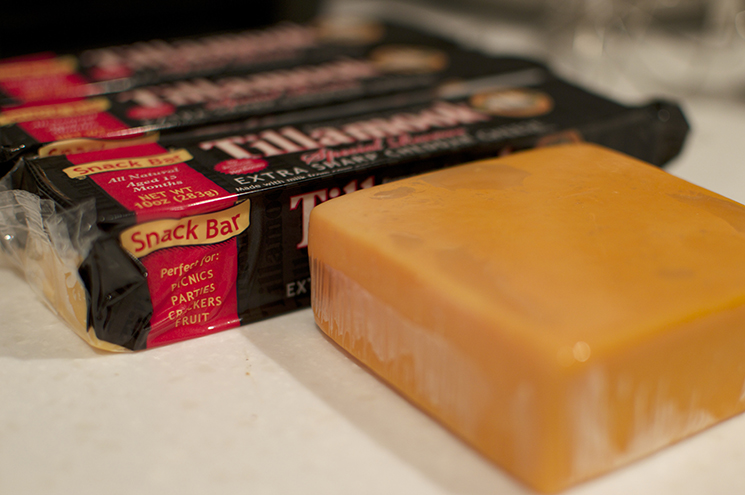 Technically you can use whatever cheese you'd like. As previously mentioned, some heathens even add cream cheese. But I like a mixture of mostly extra sharp cheddar for flavor, plus some colby to add a little soft meltiness.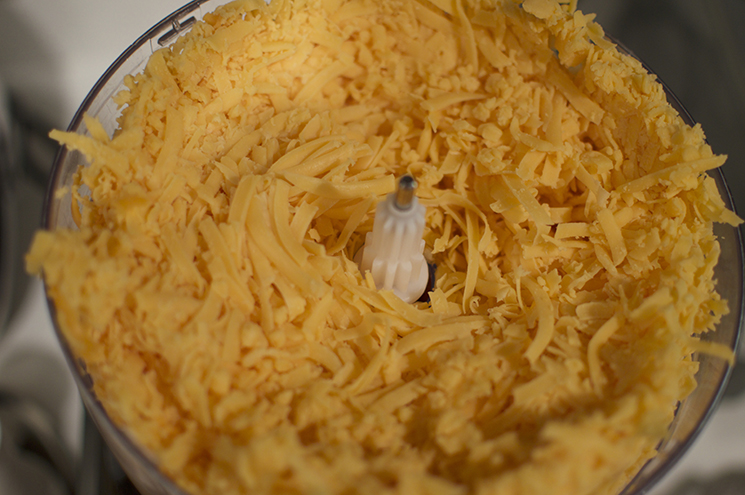 Grate your own cheese. It's better. Wood is often an ingredient in pre-shredded cheese. Google it if you don't believe me.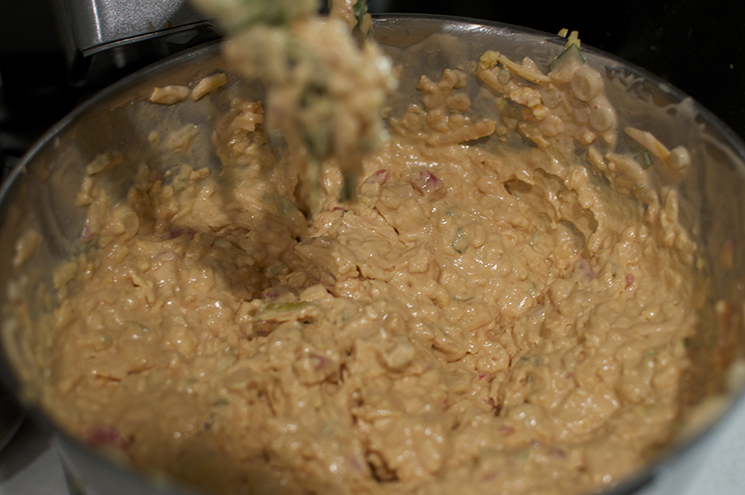 Add all that beautiful cheese to the stand mixer mixture and beat on low at first, to combine. Then increase speed to medium-high for a few minutes to attain ultimate creaminess, as shown.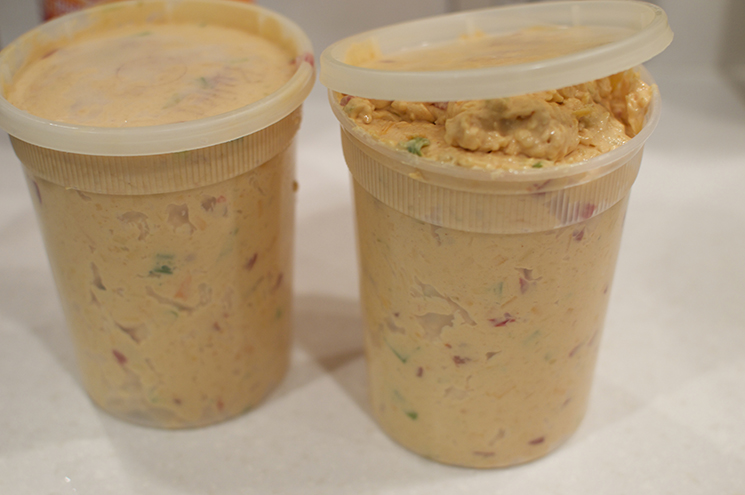 This recipe makes 2 quarts, plus a few extra bites for the chef, y'know, so you can taste for seasoning. Not that you'll have to — this recipe is perfect. But checking for seasoning and acid level is an excellent excuse for hovering over the stand mixer and shamelessly shoveling spoonfuls of cheese salad into your mouth.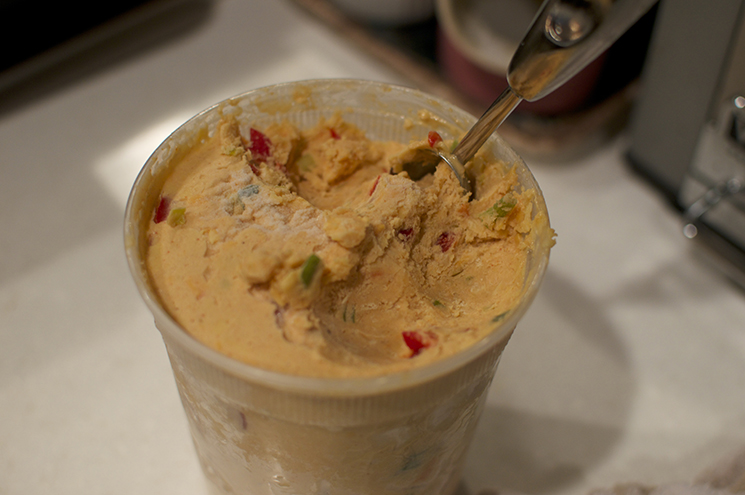 When I take this to places in Minnesota, and the Minnesotans eat it and like it and ask for the recipe and I tell them it makes a little over 2 quarts, they always ask if they can freeze it. And then they ask what they can do with it. After I resist the urge to admit that I can take down a quart alongside a bottle of wine and a box of Wheat Thins in one sitting, all by my lonesome, I suggest using frozen pimiento cheese for the following: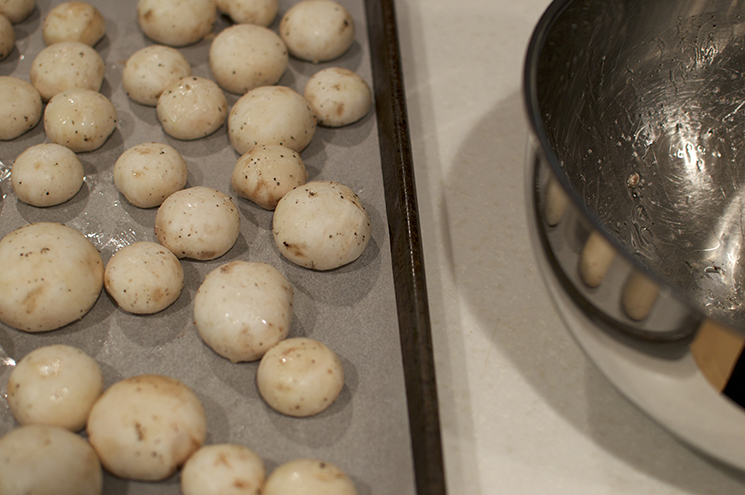 Toss a couple of containers of button or cremini mushrooms in olive oil, salt and pepper. (Wash the mushrooms first. Don't wipe them off with a damp paper towel. They grow in dirt and poo like all the other vegetables. I don't eat dirt and poo, but, y'know, do what you want.) Roast on a parchment-lined sheet pan at 400 for 20-25 minutes, until soft.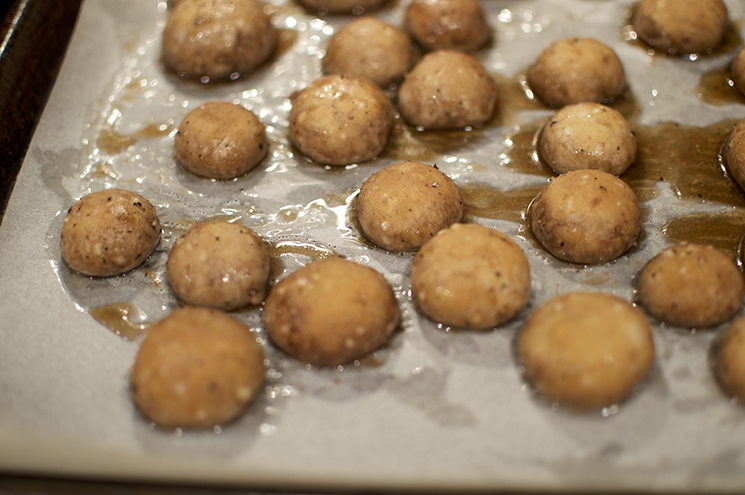 They should give up a lot of juice. Drain off water, replace parchment and flip mushrooms over.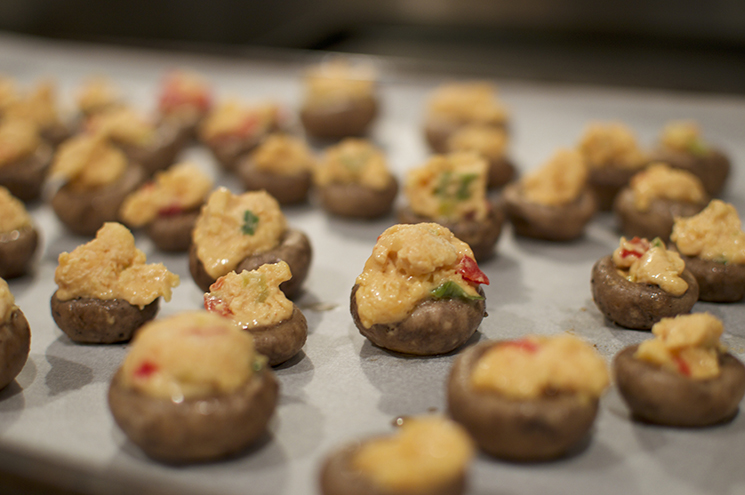 Using a melon baller (or portion scoop for larger mushrooms), scoop the frozen mixture into mushroom caps. Return to oven and roast 10-15 minutes longer, til cheese melts and they look delicious.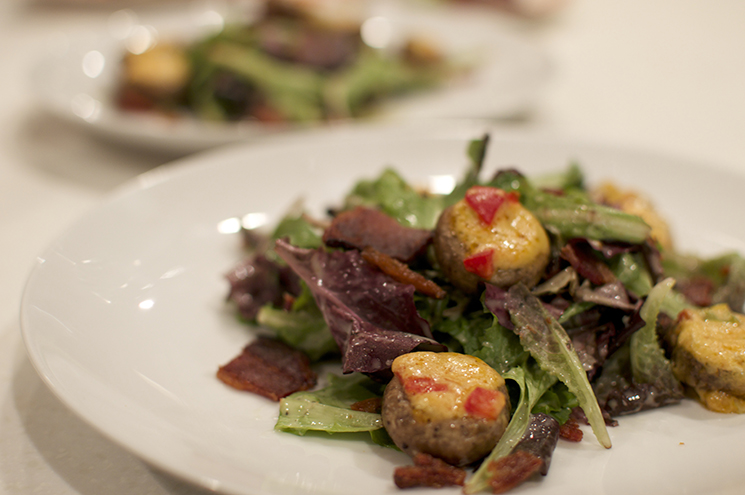 Serve over a mixed green salad with creamy vinaigrette and bacon. Or just serve the caps as an appetizer. But let's be honest, whether spread on crackers, stuffed into a grilled cheese, or eaten off a spoon to "adjust the seasoning," it goes pretty fast. If you're still not convinced, you can also easily halve this recipe. But then you'll just be sad that you didn't make the whole recipe to begin with. Enjoy.