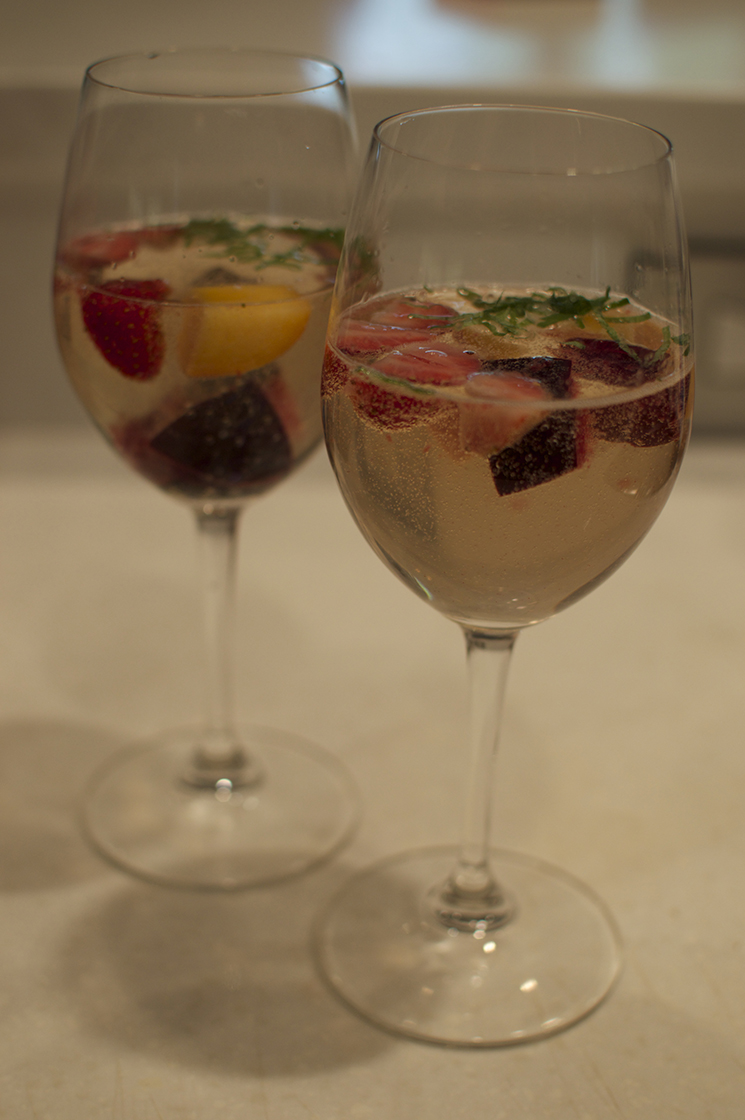 I have to admit I don't get it. Red wine with limes and oranges and apples? Weird.
The wine is already astringent, and to add the tartness of the citrus and apples that soak up the wine in a strange way … is just weird.
Sparkling white sangria with stone fruit and strawberries, however, I can get behind. The premise of sangria is good — wine is low in alcohol and feels refreshing compared to a heavy mixed drink. Wine is made from fruit so maybe wine and fruit would be great together (and they are). But with the red wine and brandy and citrus and apples, there's just too much going on there to make the ideal summer sipper. Try this instead.
Savvy B. is my go-to white wine anyway, for its food-friendliness and quaffable lightness. So of course, that's what I start with for white wine sangria. If ever there was a good use for cheap, boxed wine, this is it! It's also my choice for deglazing. Anyway, don't bother with a $25 bottle of wine for this.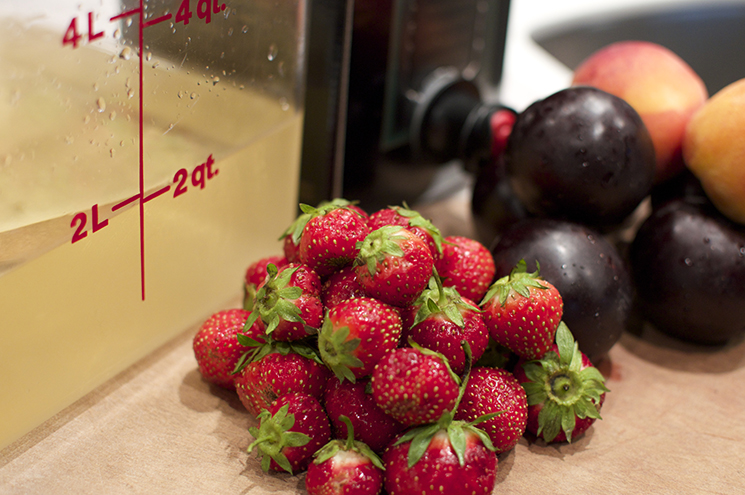 Add 2 quarts (the better part of three standard 750mL bottles, if you insist on avoiding boxed) of Sauv Blanc to a large container or pitcher large enough to accommodate the wine plus the fruit.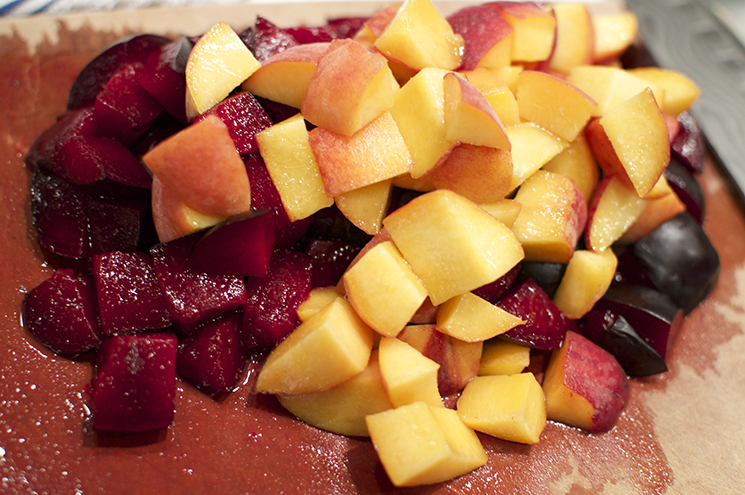 Add 3 chopped peaches and 6 chopped plums.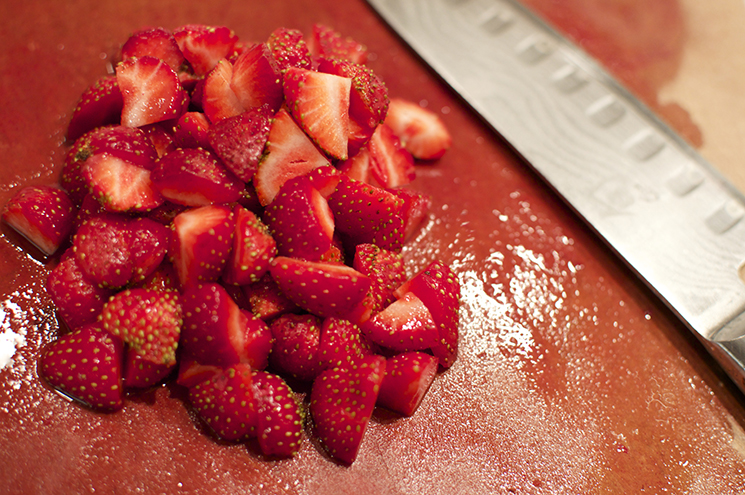 Plus a couple of cups of chopped strawberries.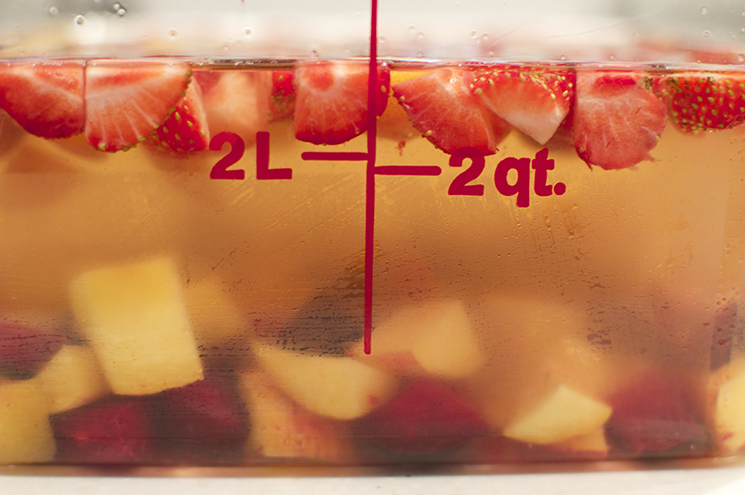 Refrigerate for at least 2 hours, and up to 2 days.
When ready to serve, ladle or pour the fruit and wine mixture into white wine glasses, leaving plenty of space in the glass. Top with sparkling wine and a little lemon verbena, if you'd like.
 You could also pour a full bottle of sparkling wine into your pitcher(s) if you're confident your partygoers will take it down quickly. Cheers!