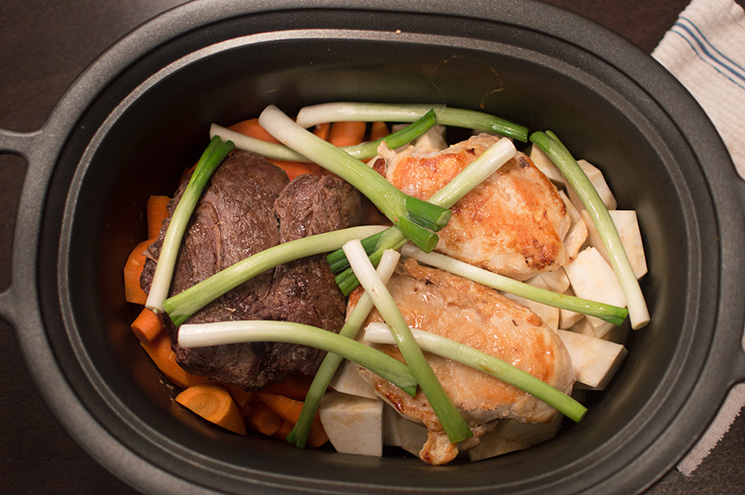 Ain't talkin' about wings.
But I know you're thinking it. Poor actual buffalos, fading into extinction while their good name gets reassigned to spicy bar snacks. Bison or "American Buffalo" has fewer calories and fat per ounce than beef, but also packs a flavorful punch. It's also gamey in a decidedly unbeefy way, and it's delicious. Let's make some stellar food with it!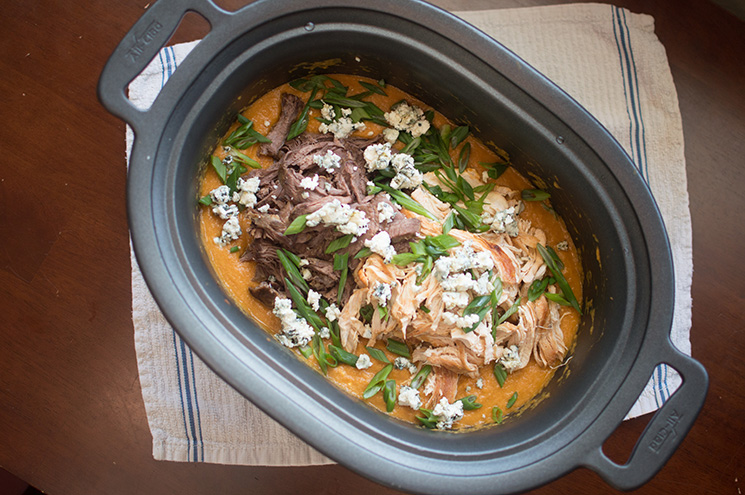 Double Buffalo Chicken Soup
So there's buffalo, and then there's buffalo. All the bar snack flavor, with a dash of prairie-roaming, even-toed ungulate for good measure!
1 Lb boneless bison chuck roast
2 boneless, skinless chicken breasts or thighs
2 T olive oil
salt, tt
3 Lb celeriac, peeled and cut into chunks
2 Lb carrots, peeled and cut into chunks
2 bunches scallions, trimmed, greens and whites separated, greens sliced
1 C ranch dressing
¾ C buffalo hot sauce
½ C soy sauce
1 C water
8 oz shredded mozzarella
2 T cream cheese
1/3 Lb blue cheese, crumbled
Place bison and chicken in separate bowls. Pat dry, then rub with olive oil and salt. Let sit at room temperature while prepping remaining ingredients.
Brown bison and chicken on all sides.
Place bison, chicken, celeriac, carrots and scallion whites in slow cooker. Add ranch, buffalo sauce, soy and water and stir to coat. Cook on low 8 hours.
Transfer bison and chicken to a plate and cover with foil.
Puree soup in batches in food processor, then return to slow cooker. Add mozzarella and cream cheese, cover and set to low.
Shred bison and chicken.
Transfer soup to bowls, top with bison, chicken, blue cheese and scallion greens.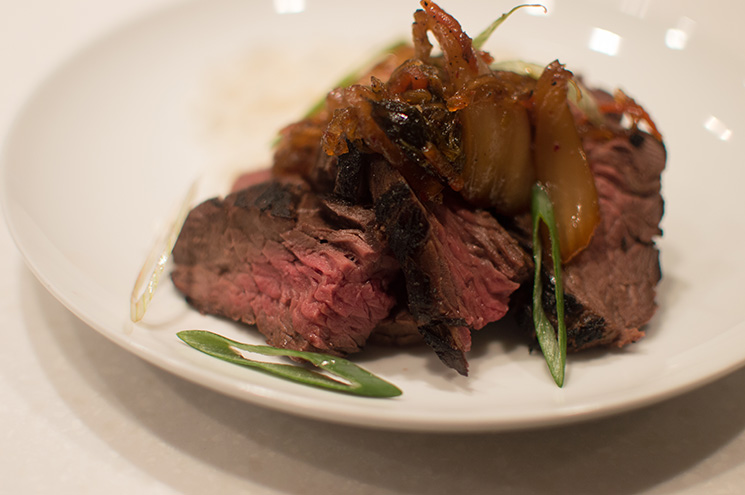 Bison Hanger Steak
Hanger steak is so awesome. Cut out that tricky little tendon that runs down the center of each and you'll be in business. If you have the opportunity to grill this recipe, go for it. Fair warning: the miso in the marinade can get the kitchen a little smoky.
1 T white miso
1 C + 1 T mirin
1 T sesame oil
1 T soy sauce
1 Lb bison hanger steak
2 T butter
1 C chopped kimchi
Combine miso, 1 T mirin, sesame oil and soy in a large plastic bag. Add steak, seal and shake to coat. Place bag in a bowl in refrigerator and marinate at least an hour and up to a day.
Heat a saute pan over medium-high heat until hot, add steak and cook 4 minutes on both sides. Transfer to a cutting board, cover with foil and let rest.
Add 1 C mirin to pan and reduce heat to medium. Stir and scrape pan. Reduce until sauce looks like a caramel. Add butter and stir until melted. Add kimchi and cook about 5 minutes, until sauce thickens.
Slice bison and serve with the kimchi sauce.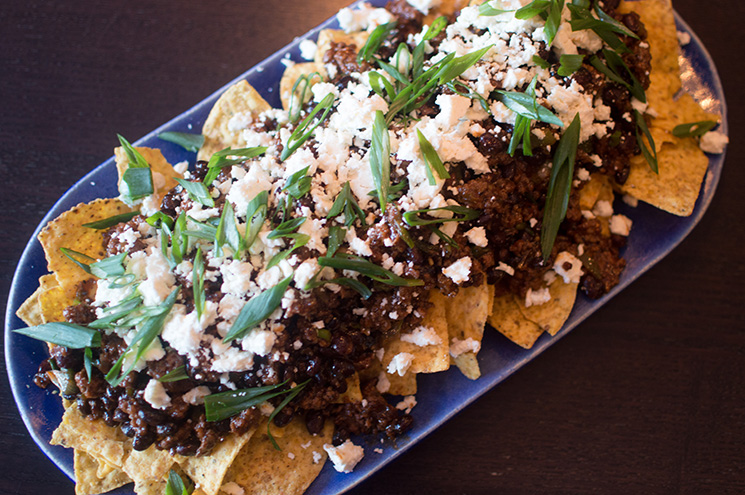 Barbecue Bison Nachos
And there's nothing wrong with BBQ nachos. Wanna double up on the buffalo theme? Mix together equal parts ranch dressing and buffalo sauce and drizzle over the finished nachos.
2 T vegetable oil
1 Lb ground bison
1 T Montreal seasoning
¾ C barbecue sauce
1 (15 oz) can black beans, rinsed and drained
1 bunch scallions, sliced, whites and greens separated
4 cups tortilla chips
¼ C pickled jalapenos, diced
4 oz feta, crumbled
Heat oil in a large saute pan over medium-high heat. Add bison and Montreal seasoning and brown thoroughly.
Add barbecue sauce, beans and scallion whites. Bring to a simmer, reduce heat to low and cook, stirring, 5 minutes, for flavors to combine.
Spread chips on serving platter. Pour bison mixture over chips. Top with jalapenos, feta and scallion greens.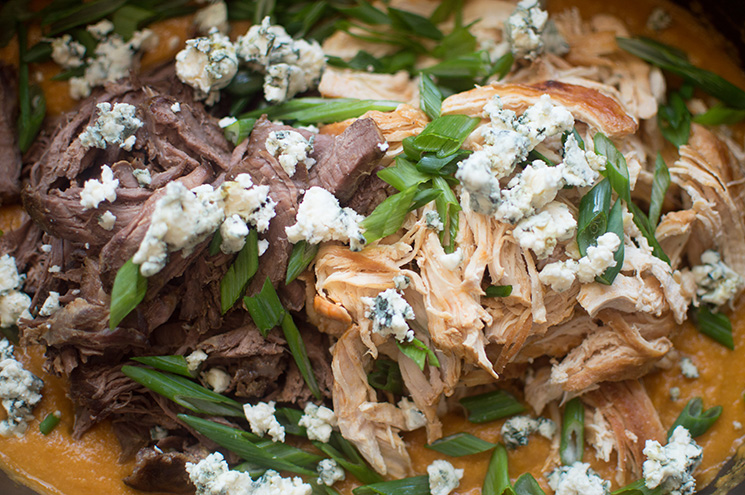 Next time you can't figure out what to make for dinner, remember the buffalo!
Game on.