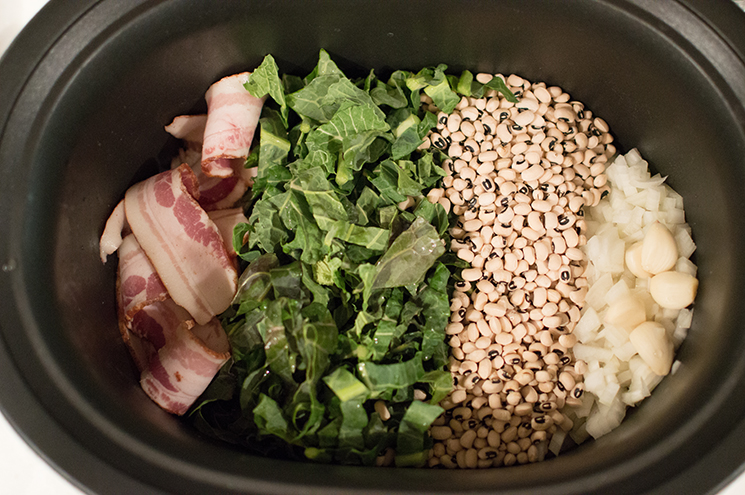 I'm slowing down the tune
I never liked it fast
You want to get there soon
I want to get there last.
— "Slow" by Leonard Cohen
All the best things take a little time.
But that doesn't mean you have to sit there watching the time pass. You can do other stuff while the good stuff simmers. That's what slow cookers are for, right?
I used to have some very negative things to say about slow cookers. My husband used to really hate anything that came out of a slow cooker, claiming that "it all tastes the same." That's fair. Most traditional slow cooker meals include a can of cream o' gross and probably some sad potatoes for good measure. And usually it either tastes overcooked or burned on the edges.
But slow cookers have come a long way. And we should too. Instead of trying to make more traditional casserole-style meals with them — crossing our fingers that 8 hours on low won't turn a normal and healthful group of ingredients into flavorless mush, maybe we think instead of what they could be really good at doing, naturally.
I've put a lot of thought into this. These are the highlights: risotto, unsoaked beans and confit.
Here's the big issue: we all have this idea that you put a huge hunk of meat in the cooker with a can of something and leave it all day while you're at work and it'll be miraculous when you get home. Well, sure, that works in a couple of cases, but in the other 99% of recipes, that's way too much cooking time, even using low heat.
The way I see it, you can use it to cook things that really need a long, slow cook (like confit), or you can use it to gently cook something for about an hour so that you don't have to stir it. So you can fold laundry or clean something or help your kid with his handwriting since he manages to write almost everything backwards, sometimes even when he traces. If your kids are perfect, just go ahead and make risotto the normal way; you don't need shortcuts.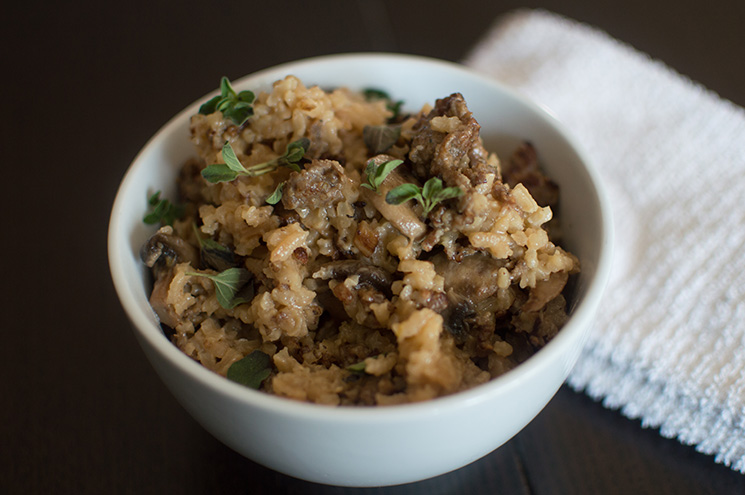 Sausage and Mushroom Risotto
This process still requires the same amount of work at the beginning, but allows an hour of something else to happen right before dinner. Fewer flames and stirring; more time for pouring wine and relaxing right on into the evening.
2 T butter
1 Lb bulk sausage
1 t salt
1 medium red onion, diced
1 Lb mushrooms, sliced
1 t Italian seasoning
1 ½ C Arborio rice
½ C white wine
1/3 C heavy cream
4 C water
In flameproof slow cooker insert or large saute pan set over high heat, melt butter and brown sausage with salt, breaking up into small pieces as it browns.
Add onion and cook 5 to 7 minutes, until translucent. Add mushrooms and Italian seasoning and cook until mushrooms give up juices, juices evaporate, then mushrooms start to brown, about 10 minutes.
Add rice and toss. Stir until rice begins to smell toasty, about 2 minutes. Add wine and simmer until mixture is almost dry. Stir in heavy cream. Stir in water. Transfer to slow cooker and cook on low 1 hour. Top with a little Parm if you'd like. Or stir in a couple of ounces of cream cheese, mascarpone or crème fraiche at the end. Garnish with fresh oregano or thyme, if desired.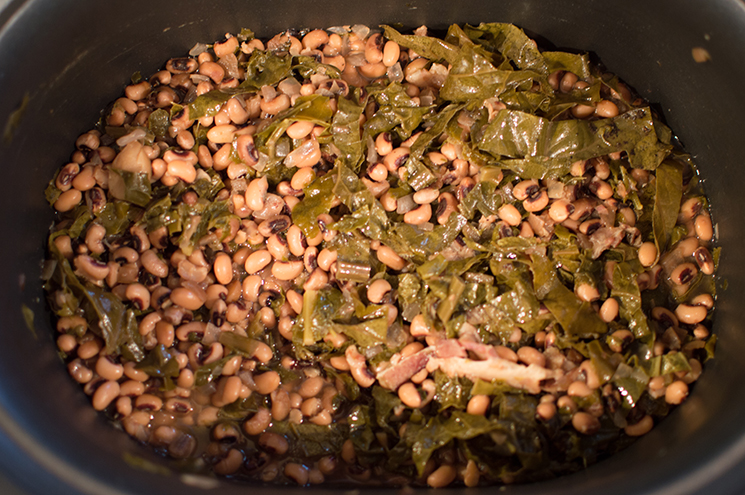 Blackeyed Peas and Collards
Who wants to soak beans? Not me. So just skip that part of the work and cook 'em in the slow cooker.
1 Lb dried blackeyed peas or other beans
4 C shredded greens, such as collards or kale
2 small onions, diced
5 cloves garlic, peeled
5 slices bacon
1 Qt water
½ C cider vinegar
1 T salt
ground black pepper, tt
Do not presoak beans. Combine all ingredients in slow cooker and cook 8 hours on low setting.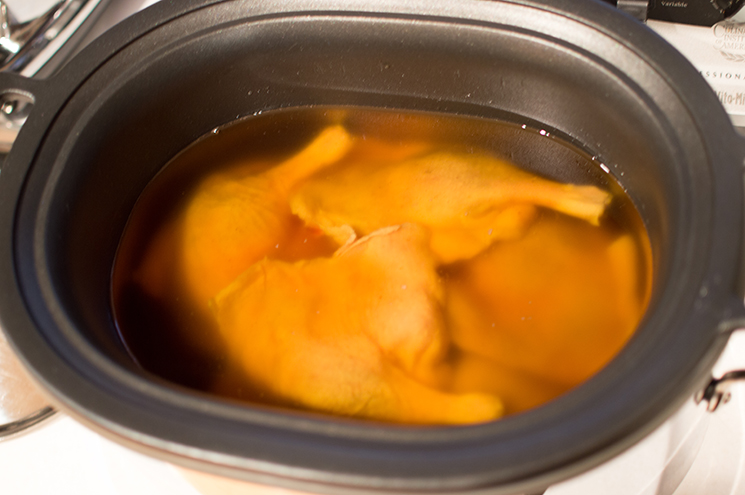 Confit
Prepare confit as you normally would, but instead of sloshing the hot fat all over your counters and tying up your oven at 225 all day, do the cooking part in the slow cooker. I can't believe I didn't think of this a decade ago.
So here's to slow and low. It doesn't all have to taste the same.
I like to take my time
I like to linger as it flies
A weekend on your lips
A lifetime in your eyes.
— "Slow" by Leonard Cohen