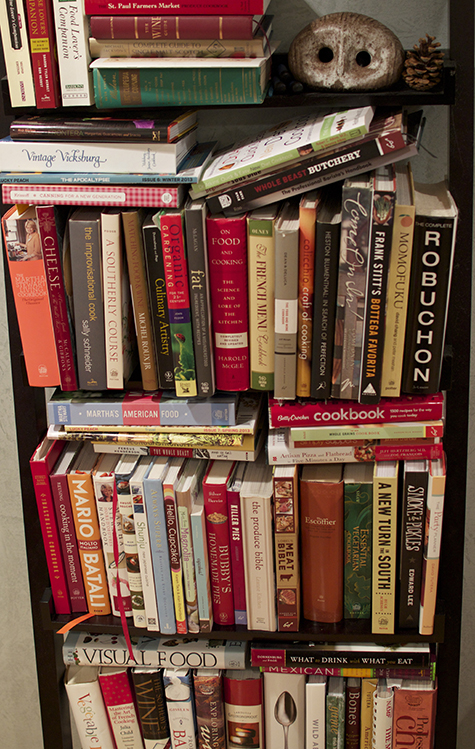 The truth about culinary school. 
I went to culinary school after getting a bachelor's degree in literature. And a master's degree in cinema studies. I like school. I like learning. I like teaching. I like pens and paper and books and desks and syllabi.
Though it was a bit militaristic (a lot of focus on shiny shoes and properly-tied cravats), I really, really loved culinary school. I thought I knew a lot about food until culinary school. There I found out I knew a little bit about food. In all honesty, I continue to feel that way every day. There's just always more to learn. While I was in school, I gained an incredible amount of knowledge — from the history of food, to essential skills, to menu development. So having access to so many brilliant and talented professors was just a dream come true.
But I understand it's not that way for everyone. If you're thinking of going to culinary school, just take a few minutes to think about a couple of things.
Expense versus value
Culinary school is expensive, whether you choose a quick associate's program or a 4-year approach. And it should be. It's expensive to teach someone how to butcher a chicken, make bread and all the thousands of other skills that don't eventually end up eaten by a paying diner somewhere. There's a lot of overhead involved in practicing, so I get it. But if you won't be able to pay for your education after you graduate, that's a problem.
Unfortunately, many cooking school grads start out working in approximately the same position they'd be in if they had skipped the schooling altogether. And if that job pays 12 dollars an hour, it's a bad decision to make that educational investment.
So it's definitely worth considering doing all that practicing on real diners.
Learn by doing
Read some books, including the ones the pros learned from, like  The Professional Chef, which is CIA's extremely comprehensive primer used in their schools. While you're reading, make some of the recipes for friends and family. This is an excellent way to learn.
If you live in an area that has a cooking school that offers classes to the public (this includes upscale grocery stores and retail stores as well as stand-alone cooking schools), get a job as a class or event assistant, and learn from the chefs you work with.
Work in a restaurant. Apply for the entry-level prep cook position at a restaurant you admire. At the very least, serious applicants will likely have the opportunity to stage (rhymes with garage) one day in the restaurant's kitchen. You'd work alongside one of the cooks, prepping just as you would if you had the job. So it's a bit of an audition, but it also gives you a good idea of the kind of work, the amount, and the pace required to succeed in that particular kitchen. If you get the job, you'll be doing the grunt work, but that's how you learn. And that's how you'd learn in culinary school too, but at a slower pace, which you pay tens of thousands of dollars for.
Culinary school is awesome, but getting paid to cook without paying off a loan for decades could be more awesome. I wouldn't know.