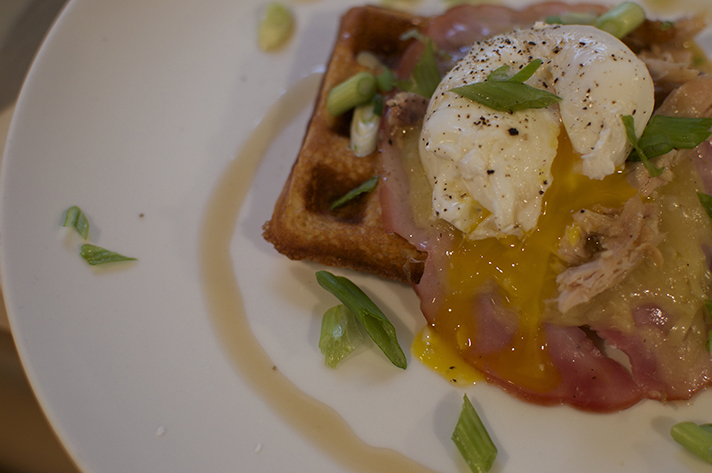 Sweet, savory and somehow special, breakfast for dinner is always a hit at our house.
Granted, I usually fall back on breakfast for dinner when some other plan has fallen through. The protein I was thawing is still rock hard when I get home from work. A snowstorm made the commute an hour longer than it should have been, and I now lack the energy for whatever the original plan was. Or the two-year-old had a bad day and wants to be held while I make dinner. Whatever the reason, breakfast for dinner is always easy because I always have bread, eggs, bacon or sausage and some kind of fruit. And it's mostly hands-off.
But sometimes I actually plan breakfast for dinner. And in that case, I feel like I should try a little harder. In my mind, I have a little formula that helps me decide what to make into a lovely PM breakfast meal. This is mostly based on what I have on hand combined with what I feel like making. I have turned it into a chart for you here: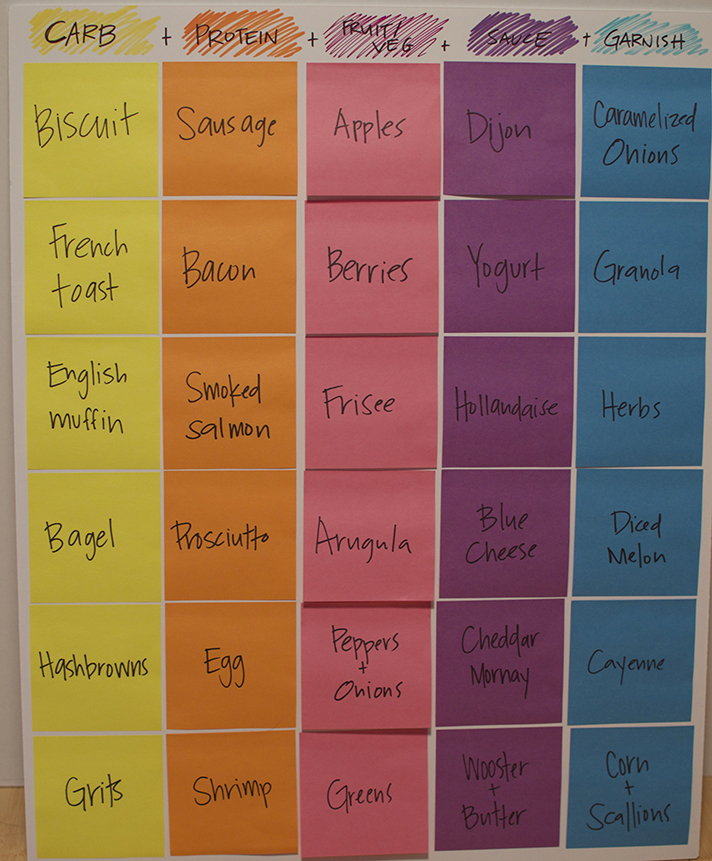 I think it's pretty straightforward, but the idea is:
Breakfast carb + protein + fruit or veg + sauce or spread + garnish = pure joy. Mix and match is fun to do. That's why I went with post-its for this. Have fun.
I decided on waffles tonight. My kids love waffles. I cut them into little sticks and they dip them in maple syrup. They also love an egg more than almost anything. So I thought I'd go for a lazy version of chicken and waffles. I had some rotisserie chicken to use up. What the heck.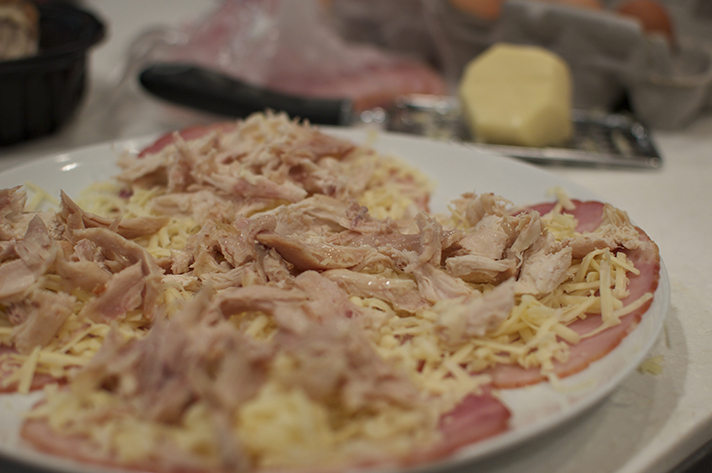 I made a standard waffle batter and made a couple of batches. Then I placed deli ham on a large plate, topped with shredded cheddar and chicken. I microwaved that ensemble until the ham and chicken were hot and the cheese melted.
Then I poached some eggs and assembled the dish.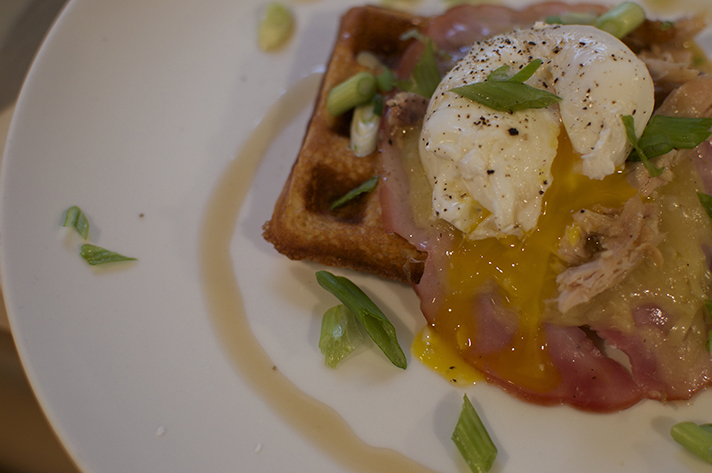 So: waffle + ham, chicken, egg and cheddar + maple syrup + scallions = what you need to make next, for breakfast, or dinner. Enjoy!