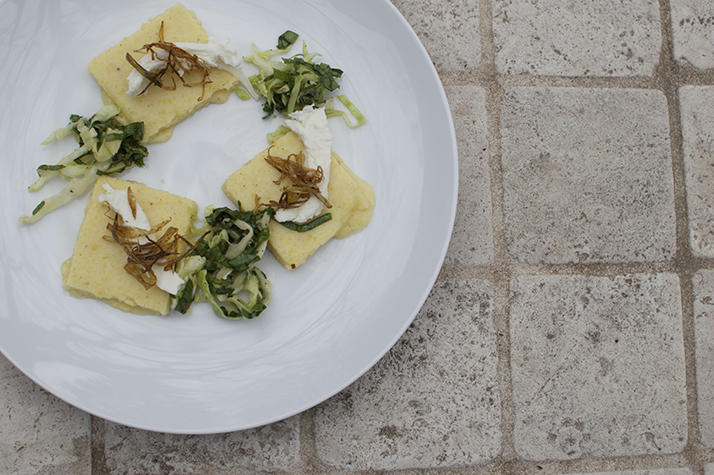 You don't need sugar to satisfy that sweet tooth. Sugar's great, but caramelization is the key to flavor in plenty of foods besides sugar. In this recipe, the ramps become sweet without adding any sugar at all. Yum!
Parmesan Polenta
6 C milk
2 t salt
1 1/2 C yellow cornmeal
2 T butter
4 oz grated Parmesan
2 ounces mozzarella, for serving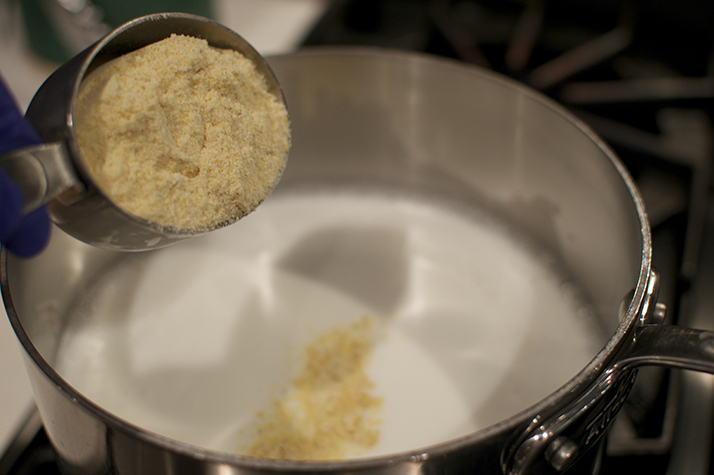 Combine milk and salt in a large saucepan. Bring to a simmer, then whisk in cornmeal.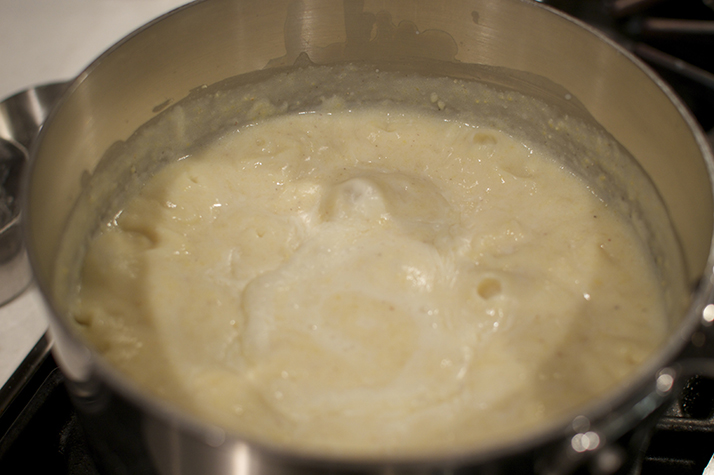 Cook until thickened, about 3 minutes, stirring constantly, then cover, reduce heat to low, and cook 20 minutes longer.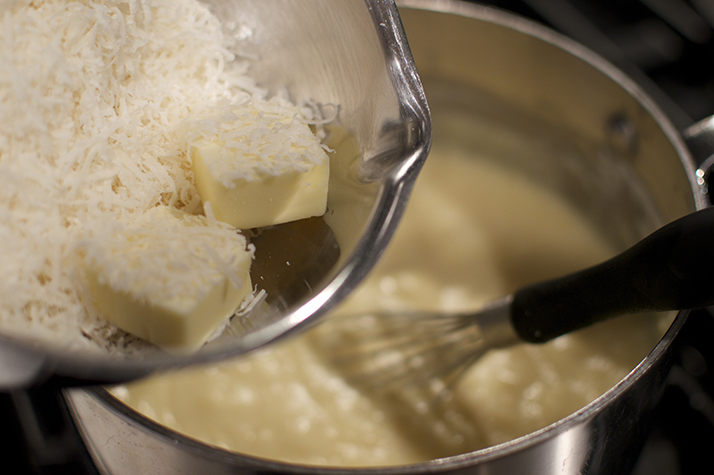 Whisk in butter and Parmesan. Stir until butter melts and mixture is thoroughly combined.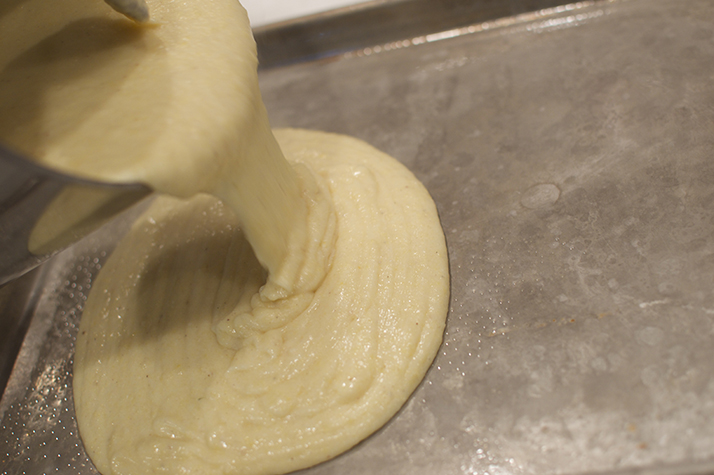 The polenta can be served soft like this immediately, or, pour onto a half sheet pan.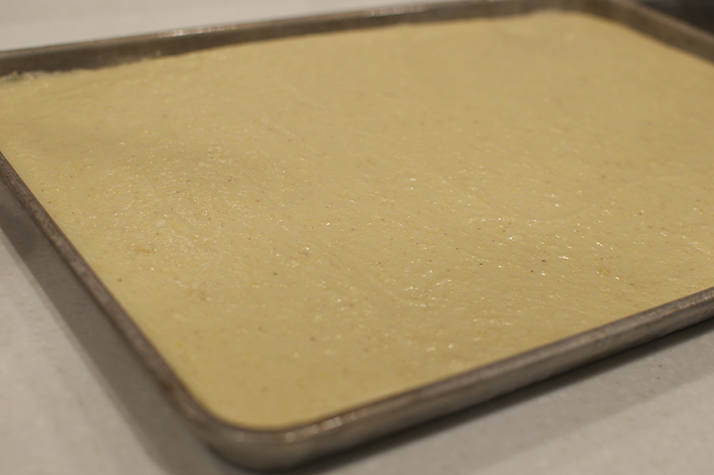 Chill until set, at least an hour and overnight if desired. At this point, it can be cut into desired shapes and sizes. This polenta is too soft and creamy to griddle. To griddle or fry polenta, use a higher ratio of cornmeal to milk.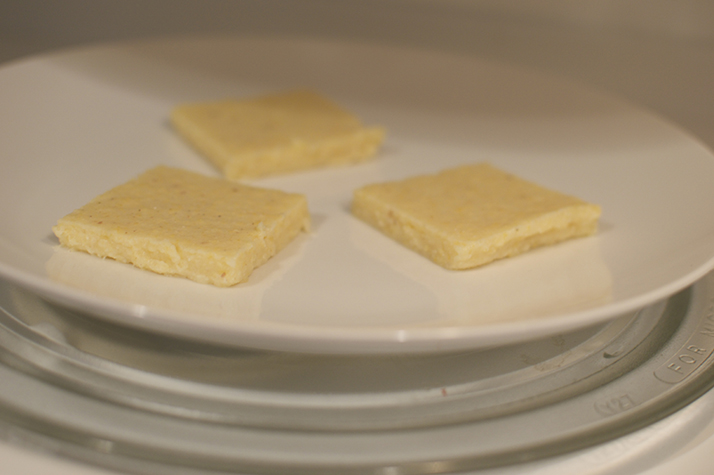 When ready to serve, place cut polenta on a microwave-safe plate and microwave in 30-second intervals until hot and creamy. Then top with the mozzarella, caramelized onions and slaw.
Ramp Top Slaw 
1/4 t red pepper flakes
1 t sugar
1/2 t salt
1/4 t black pepper
2 T white balsamic vinegar
1 t Dijon
1/4 C olive oil
1/2 head green cabbage, shredded
1 bunch ramp tops, shredded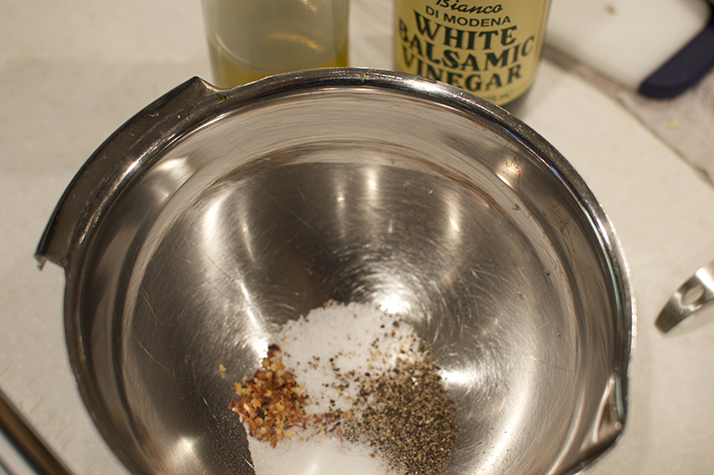 In a large bowl, combine first 7 slaw ingredients. Whisk together.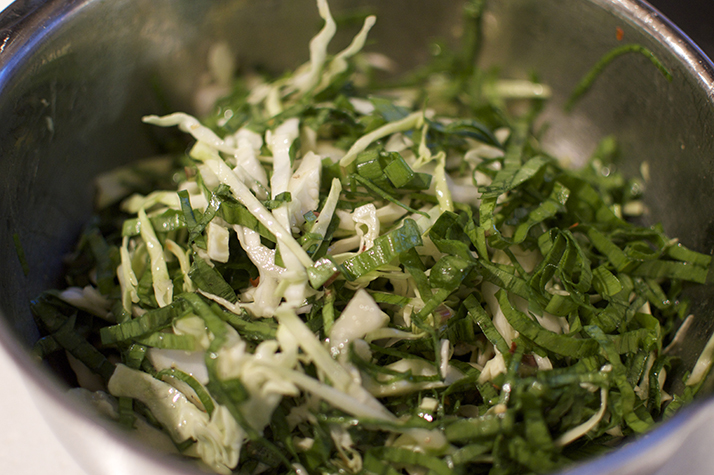 Add cabbage and ramps and toss to coat. Refrigerate until ready to use, at least 1 hour. If you're turned off by the raw onion flavor, increase the ratio of cabbage to ramps, or you could also blanch the ramps before tossing in the dressing.
Caramelized ramps
2 T butter
2 bunches ramp whites, sliced lengthwise
1/2 t salt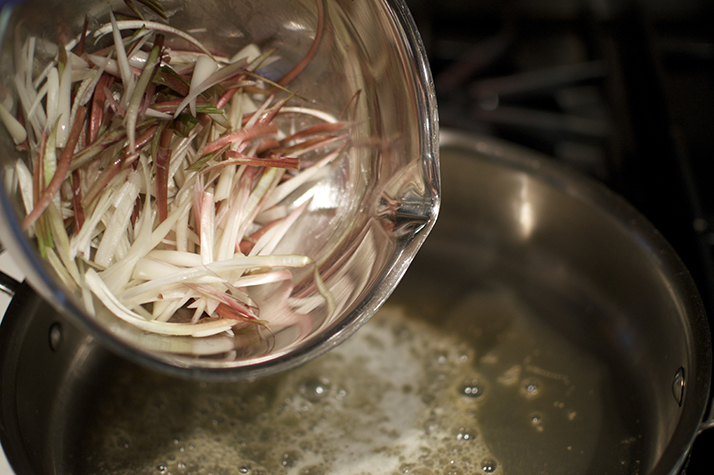 Melt butter in a large saute pan. Then add the ramp whites.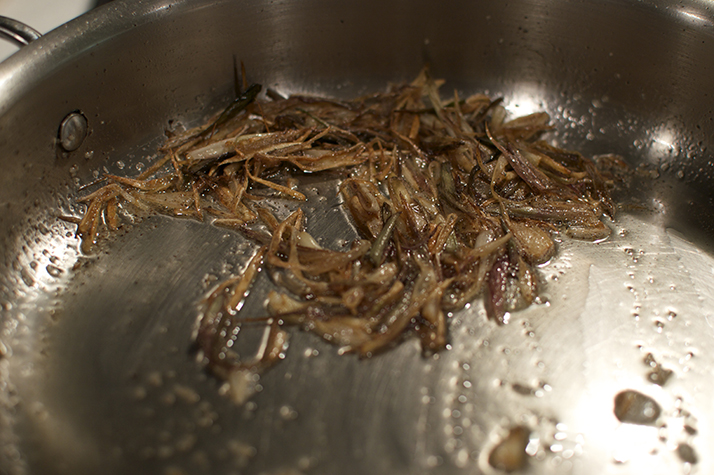 Cook over low heat until caramelized, slightly crispy and scrumptious. No need to add sugar. This is natural sweetness, and it's delicious.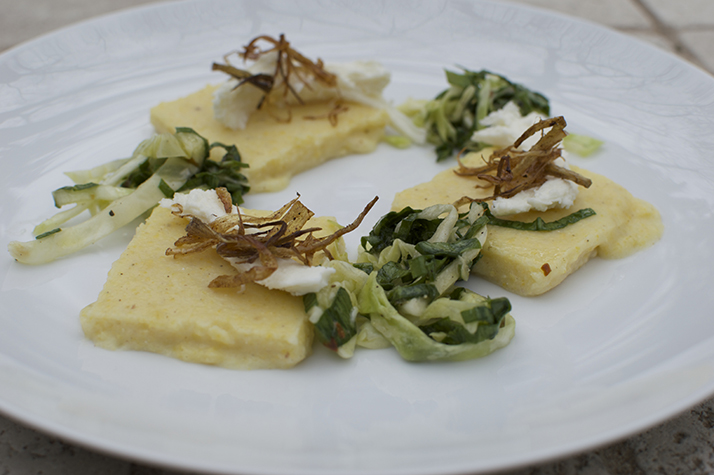 Then put it all together and you have a beautiful, balanced dish that plays up sweetness in a very natural way. Onions — they're a sugar rush in disguise. Who knew?