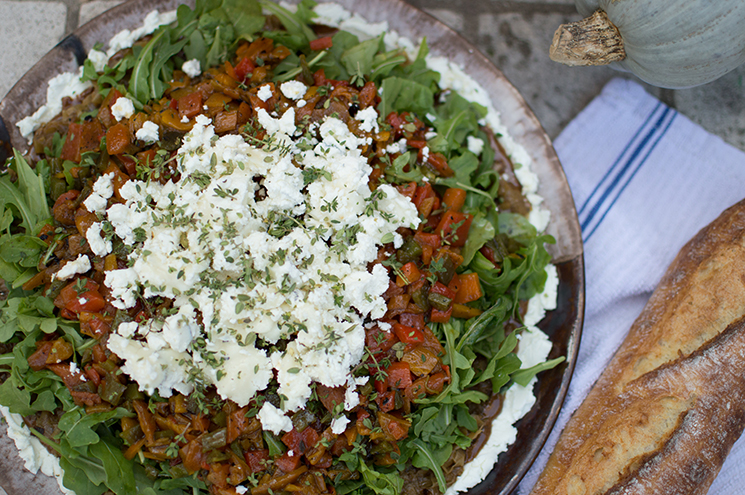 When I dip, you dip, we dip.
Yep, it's time to break out the fall layers. Layers of delicious dip, that is.
I grew up with the Mexican 7 Layer Dip. Canned refried beans; sour cream/cream cheese; guac; lettuce; jarred salsa; cheddar; canned olives. It's kind of amazing. Digging through each layer reveals a new circle of flavor, or something. It's like the 80s party version of Dante's Inferno. And yet everyone digs it.
Don't get me wrong – I've eaten my fair share. But it's not exactly in keeping with my culinary style. To quote Buffy (The Vampire Slayer) "It's not just dated — it's carbon dated." But I couldn't give up on it completely. I wanted to riff on the classic, using all my favorite flavors. The idea is: get the feeling of the original, but with fresher flavors. Y'know, without opening any cans and dumping them directly onto the serving platter.
My version is a little heavy on goat cheese. If you're a hater, sorry. There's no accounting for taste.
So with no further ado, I give you, in order, the layers:
11 oz goat cheese
½ cup pecan butter*
2 cups caramelized leeks**
5 oz baby arugula
2 cups chopped roasted peppers***
¼ pound Humboldt Fog, crumbled
leaves from 5 sprigs of thyme
Layer them all on a serving platter, loosely cover and refrigerate until ready to serve, with baguette, of course.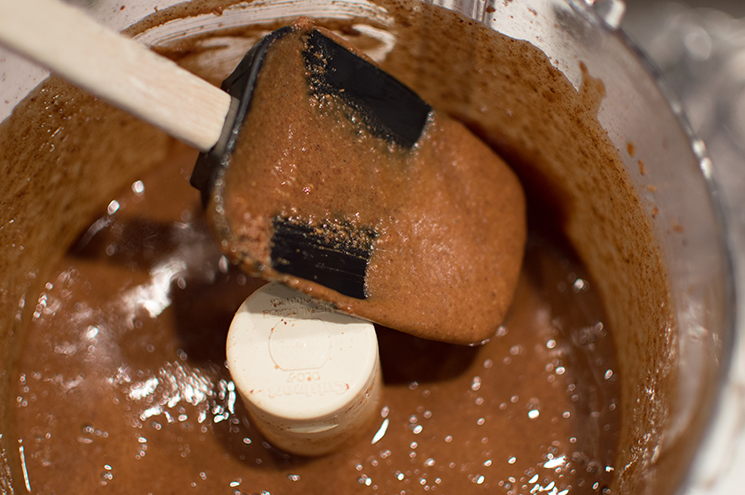 *For the pecan butter, roast 1 cup pecans at 425 for 12 minutes, then blitz them in the food processor with 2 tablespoons olive oil and ½ teaspoon salt until completely pureed and liquid. Refrigerate until cooled.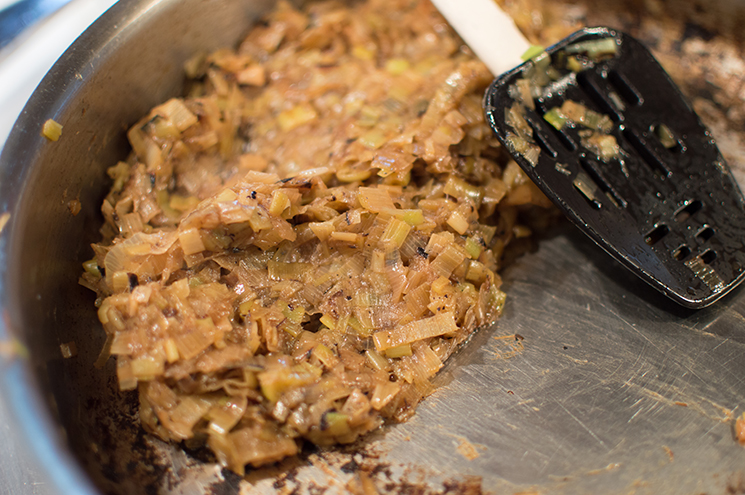 **For the leeks, heat 3 tablespoons of olive oil in a large, deep sauté pan. Add 3 cleaned, sliced leeks with ½ teaspoon salt and cook over medium-high heat for 5-7 minutes, until wilted and starting to brown. Add 1 cup white wine (I used Sauv Blanc) and stir constantly, using the leeks as a mop to soak up the fond or browned bits, on the bottom of the pan. Once all liquid is absorbed, cool in a bowl in the fridge to at least room temp.
***For the roasted peppers, I used a mix to get my 2 cups chopped. It was 2 red bell peppers, 3 jalapenos, 3 Ukraines and 6 mini sweets. Roast them over a gas flame, then skin and de-seed them. Chop and toss with 1 tablespoon sherry vinegar and ½ teaspoon salt. Then add 1 tablespoon olive oil and toss to coat. Refrigerate until cooled.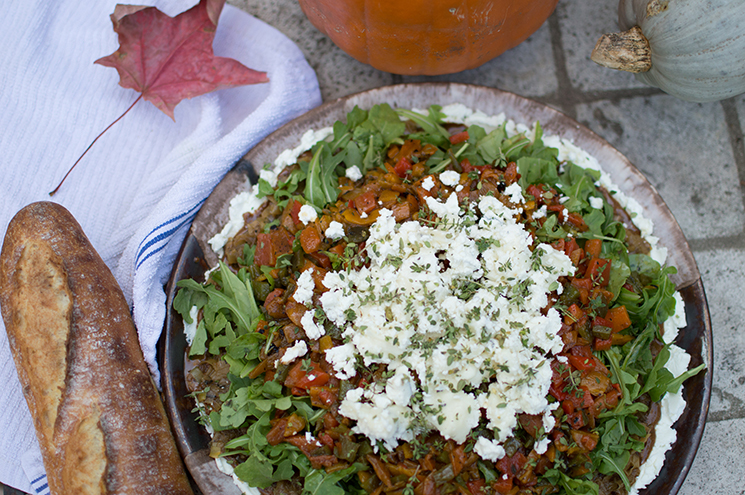 Obviously, you can personalize however you'd like. Think outside the box. (Or the can.) So go ahead, take a dip!