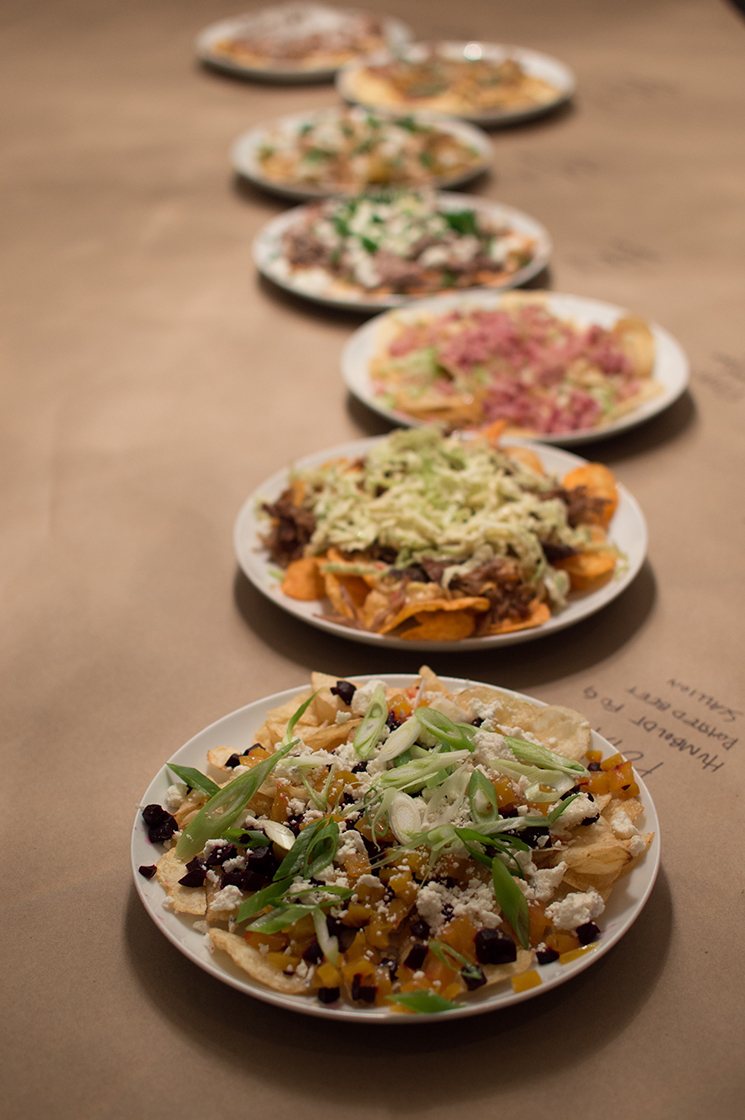 So many nachos, so little time.
For the last two years, I've tried to have a nacho party. Every nacho imaginable. Classic nachos, alternanachos — you name it, we got it. It was supposed to be a joint birthday party for my husband and daughter, as well as a holiday open house. I call it our Holibirthday Open House. Last year, I got strep the day before the party. This year, despite getting the flu shot, our son got the flu a few days before. The grand nacho fete seems always to be out of reach.
Well, this year, I'd already done a fair bit of mise en place before I had to cancel the party, so I decided we'd have at least a few of the nacho combos for dinner whether we had guests or not.
Here they are (top word is the kind of chip, with the toppings underneath):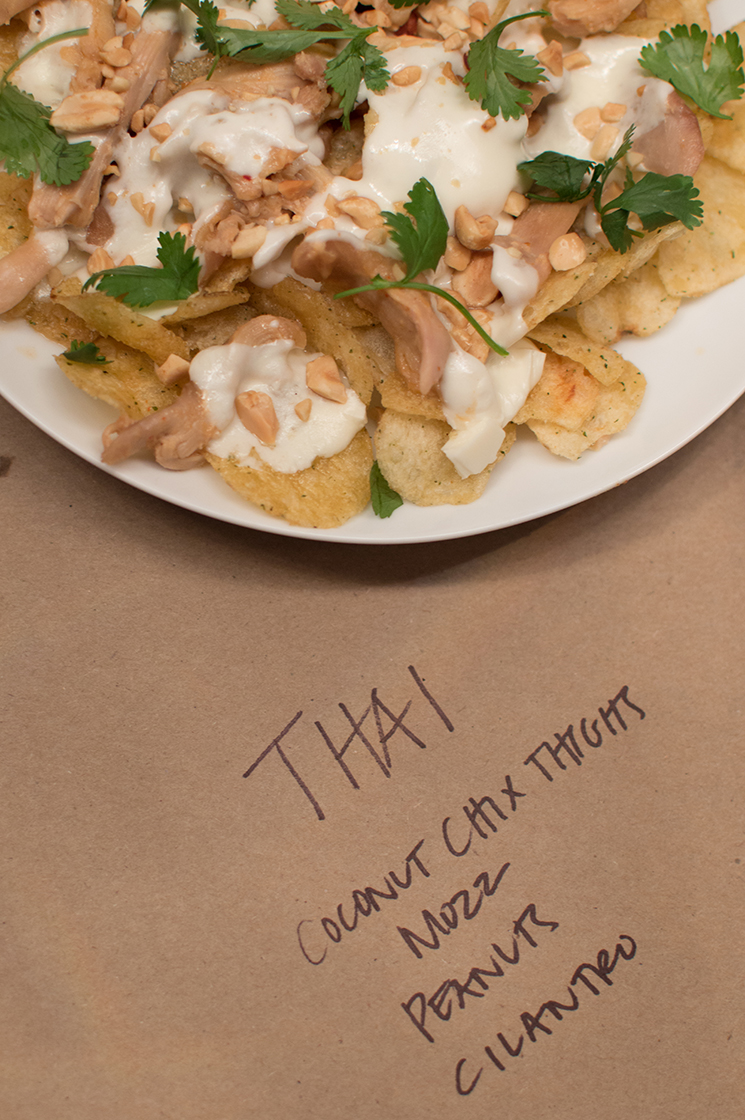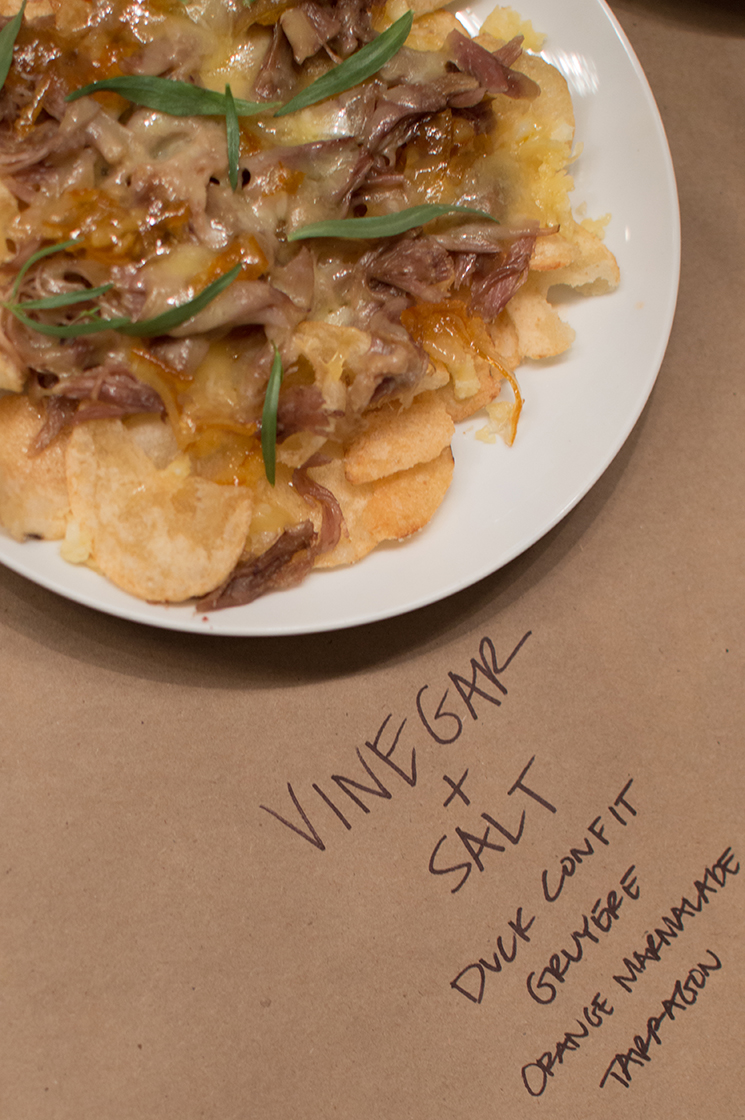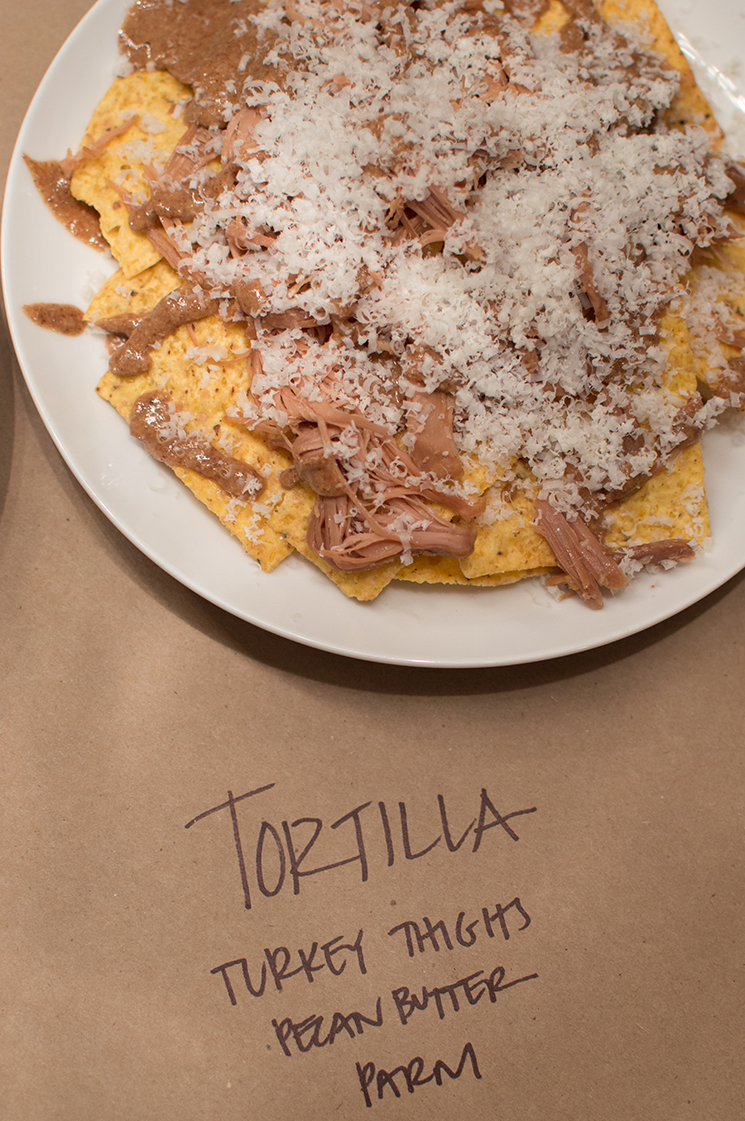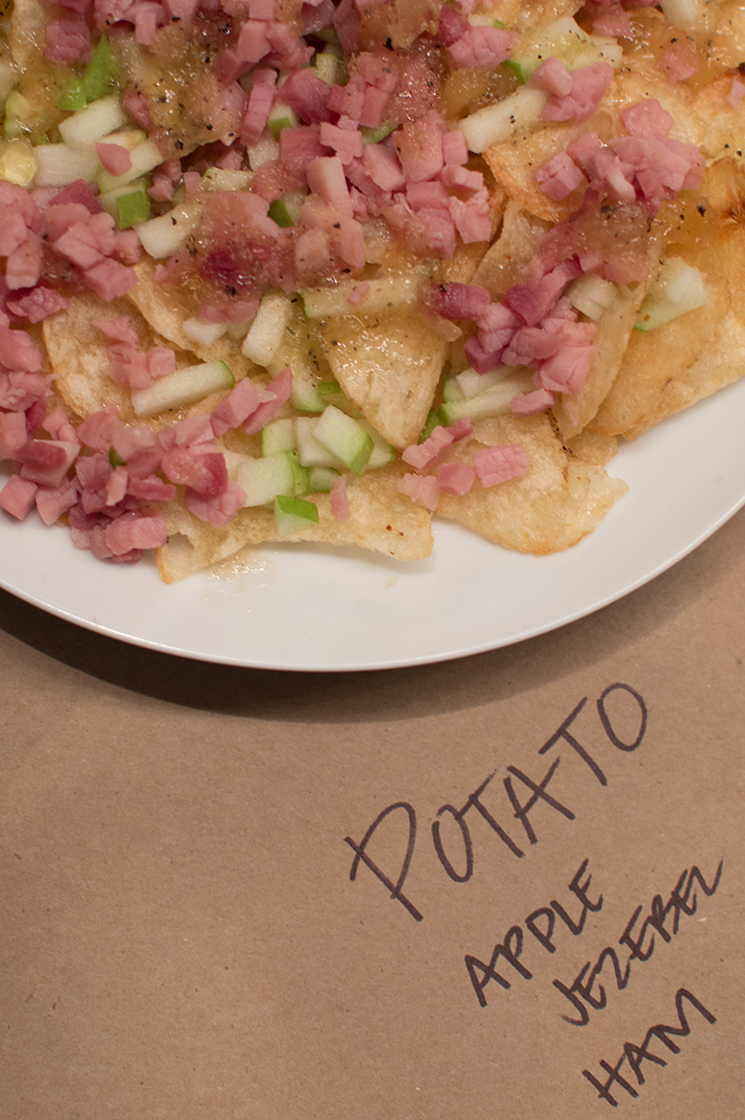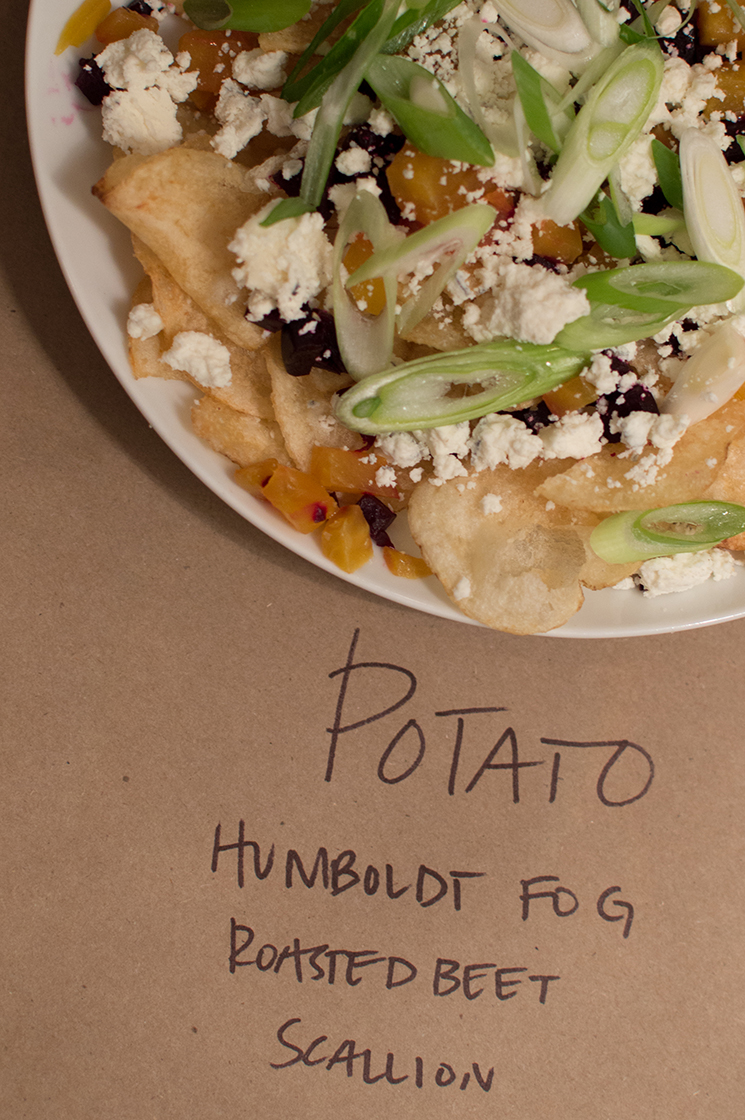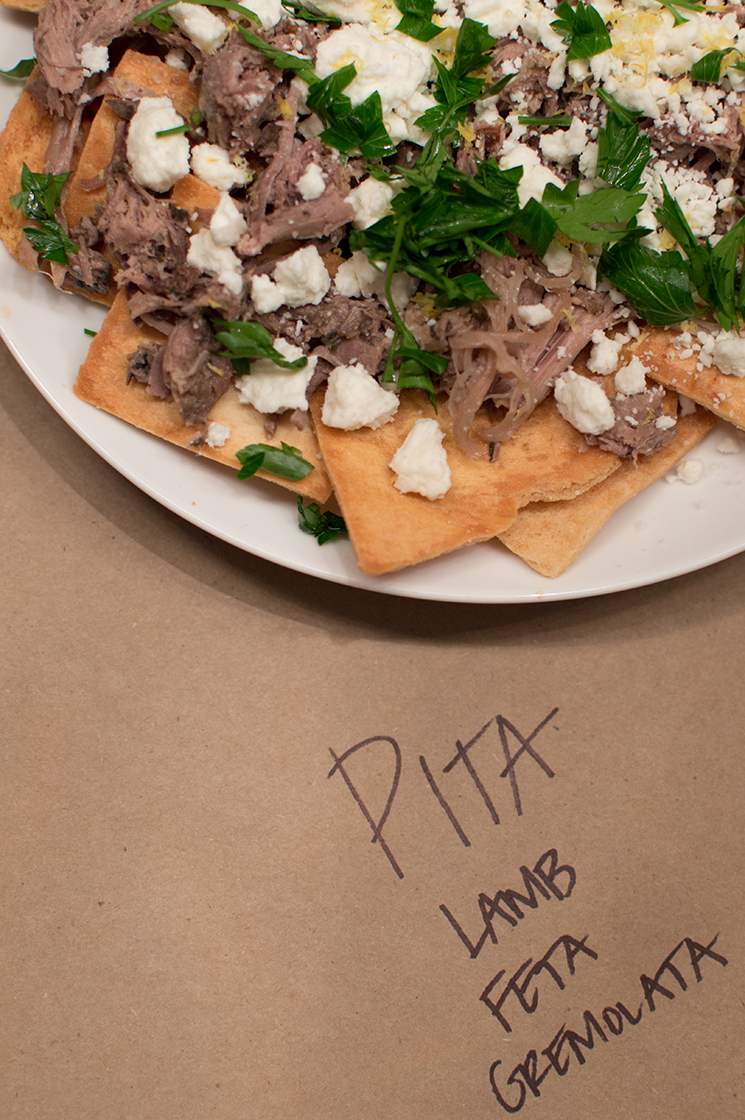 Behold, 6 nacho combos you probably haven't thought to assemble before. There was also a barbecue chip with smoked pork shoulder, pimiento cheese and slaw that we ate before I could get a good picture. So I guess there were 7. I also had plans for a rice cracker/ ahi/ wasabi/ maple-soy/ scallion nacho as well as a fried chicken/ cheddar/ mashed potato/ slaw number that sounded like a winner. I didn't have the fixins for those when we decided to cancel our shindig, so I'll have to give those a shot at a later date.
I'm not saying there's anything wrong with jack and salsa. I'm just saying you don't have to follow the rules. As with everything, make it your own. So go forth and conquer … the nacho!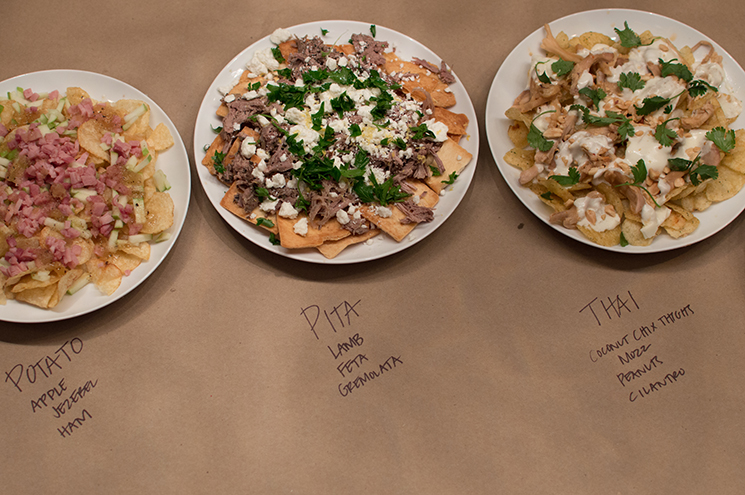 So what kind of nachos do you wanna make now?