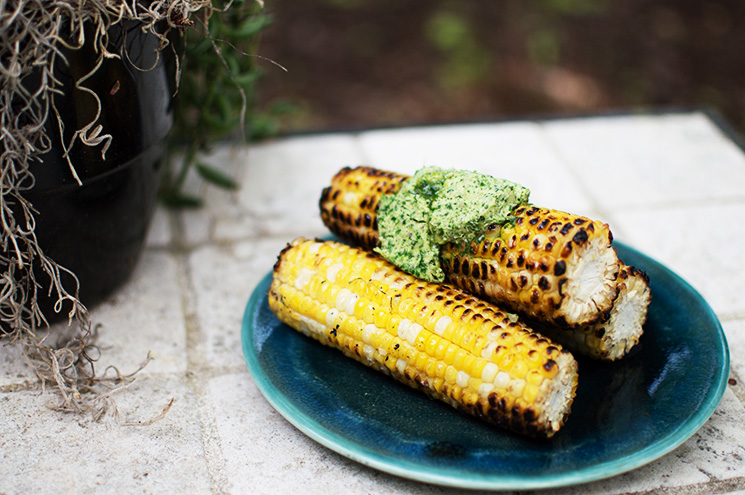 Charred Corn on the Cob with Grilled Ramp Butter
So I have a new sous chef.
My 5-year-old has decided he wants to start helping with dinner every night. He's no stranger to the kitchen, but it's usually more of a once-a-week kind of affair, and after the fourth time I make him wash his hands, his enthusiasm sorta peters out. But today, he genuinely seemed into it. He helped me clean the ashes out of the grill, he was totally into the prep work (using his adorable little knife) and he didn't lose interest halfway through like he usually does.
So maybe this is for real. It's amazing. I hope it sticks. Wanna train your own little sous chef? Start with this recipe: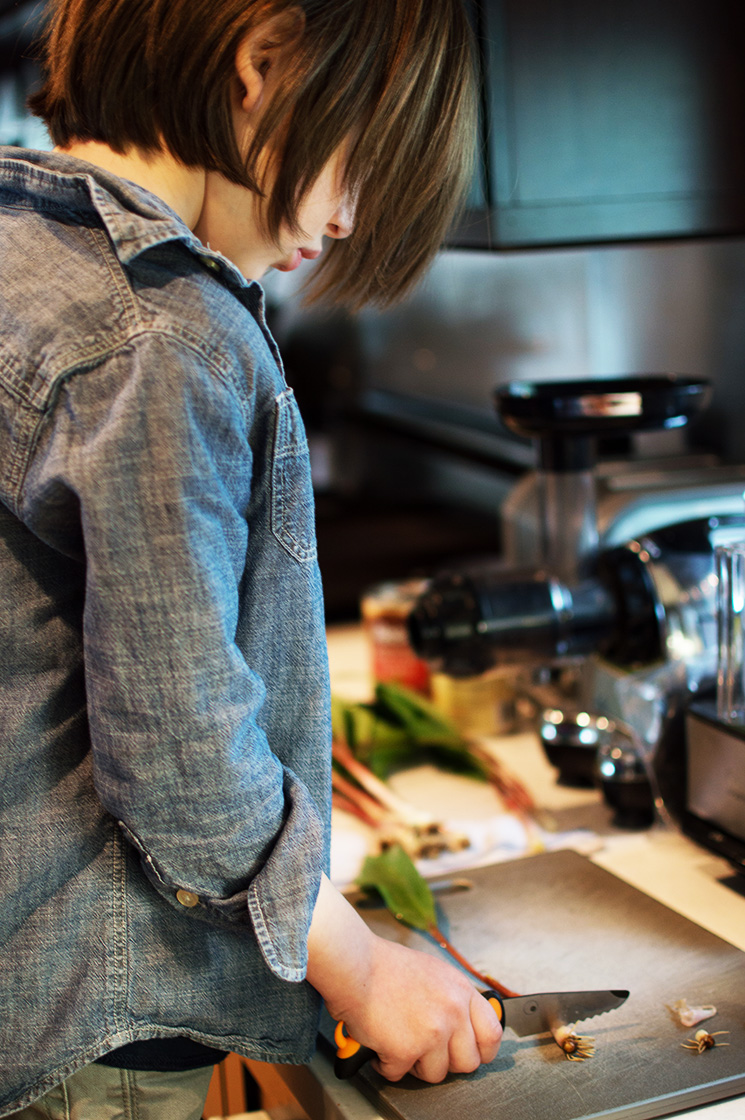 Trim a bunch of ramps,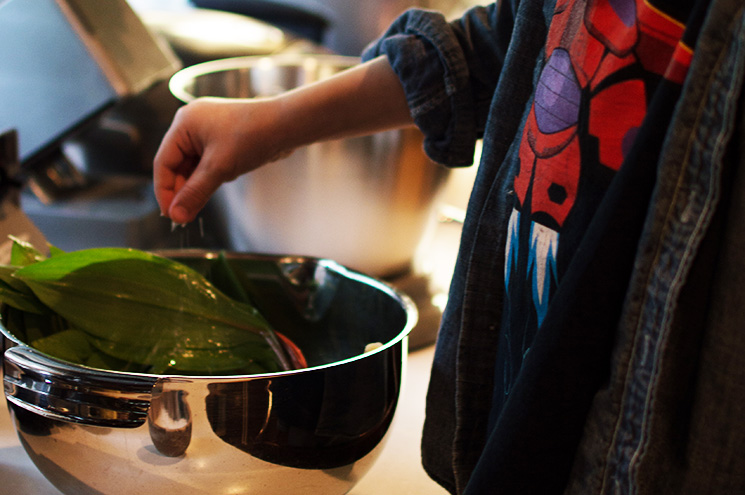 drizzle with olive oil, sprinkle with salt and toss to coat. Grill lightly, then cool.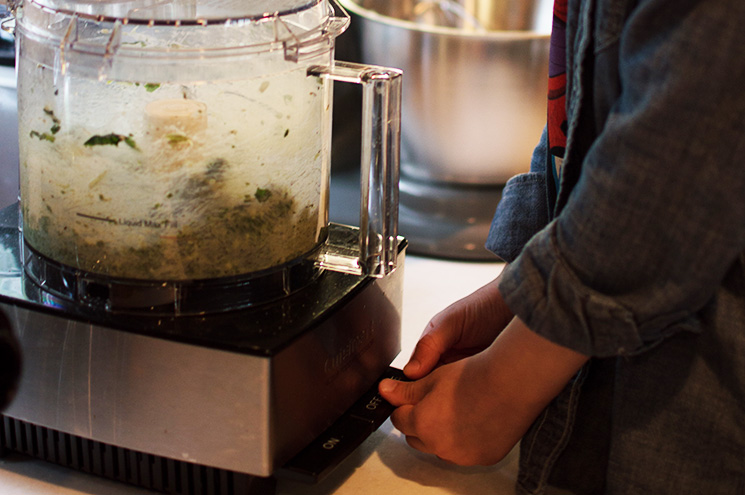 Process cooled ramps with 1 stick unsalted butter, a few generous grinds of black pepper and a little more salt.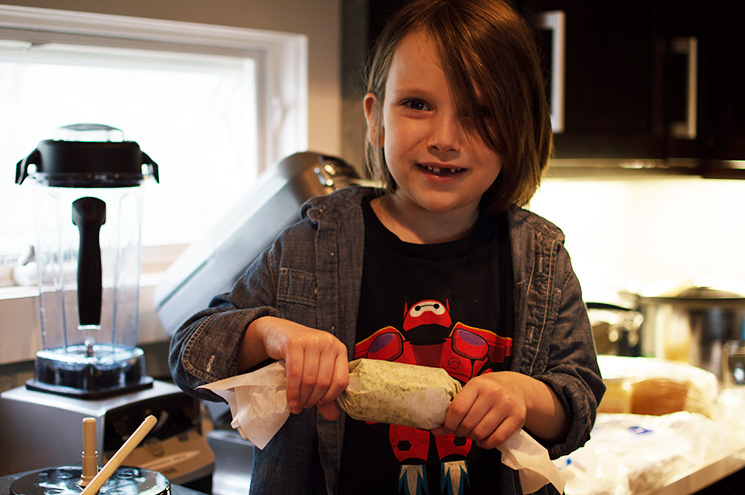 Spoon onto a piece of parchment and wrap up like a large piece of candy. Place in freezer to set up while you grill the corn.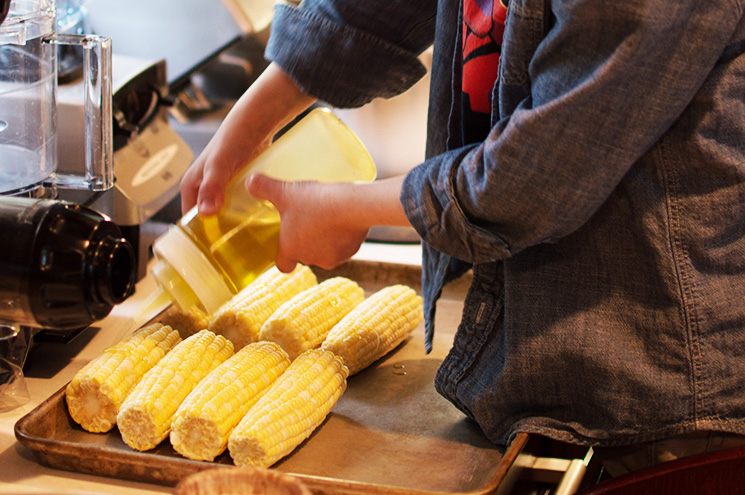 Rub corn with olive oil and a little salt.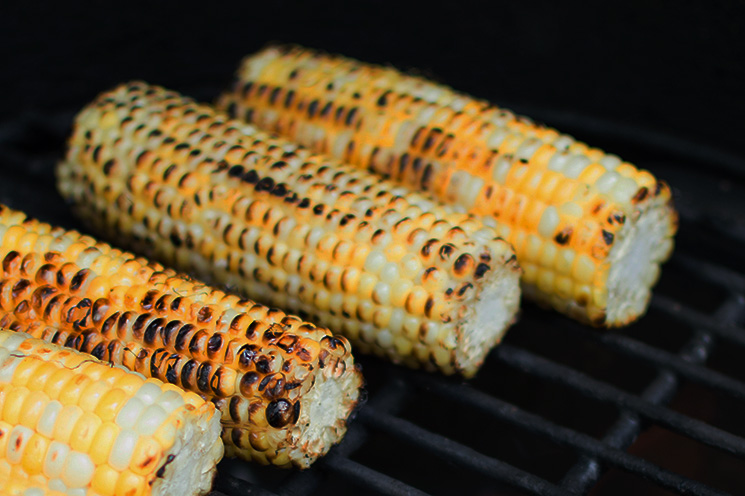 Throw it on the grill and get it nice and charred.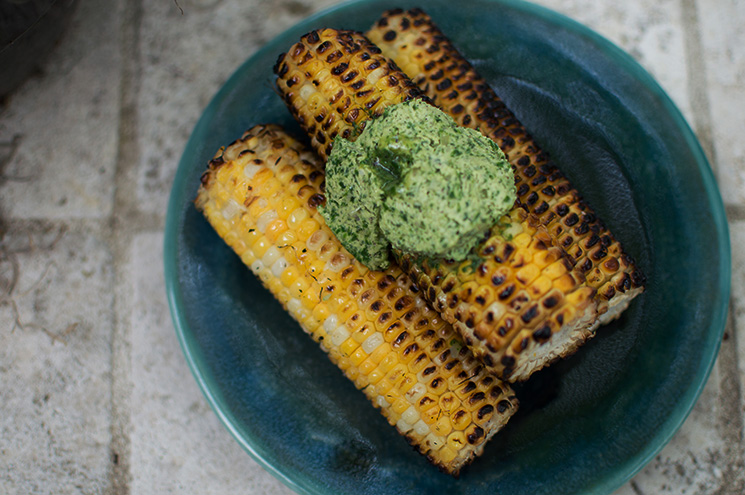 Top the corn with the yummy ramp butter and give it a minute to melt a bit.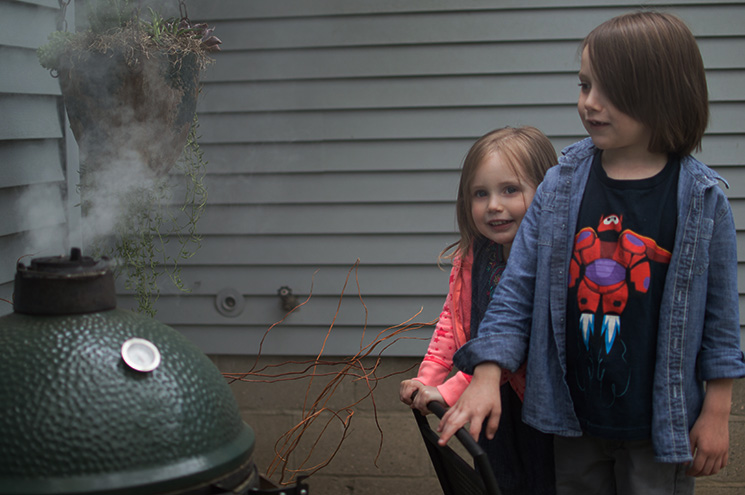 By the way, in case you were worried, the 5-year-old didn't actually get to turn the veggies on the grill. But he did stand in this chair and watch, fervently. So did Marley. Maybe soon I'll have TWO sous chefs.
A girl can dream, right?