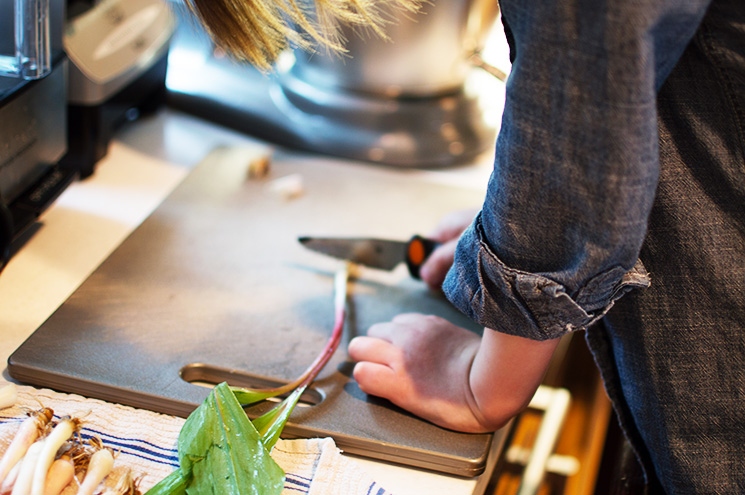 Time to cut up, y'all!
The five-year-old is still working on the basics of holding a knife properly, trimming and chopping veggies. He's a little terrified and taken aback by anything more complicated. We'll get there — he's on a good path. But I know that knife skills seem mysterious to lots of adults, too.
Thankfully, I was lucky enough to attend culinary school with some truly awesome folks. One of those delightful souls is Chef Claire Williams. She was kind enough to join me to talk about her favorite knife cuts. Watch and learn! Up first: julienne and dice:
And because I can't help it, oblique!
Your turn. Get cuttin'!
Special thanks to Drew Hill, who basically did everything for these videos, and also Joe Dickie, who helped set up and lent us equipment. Thanks, y'all!