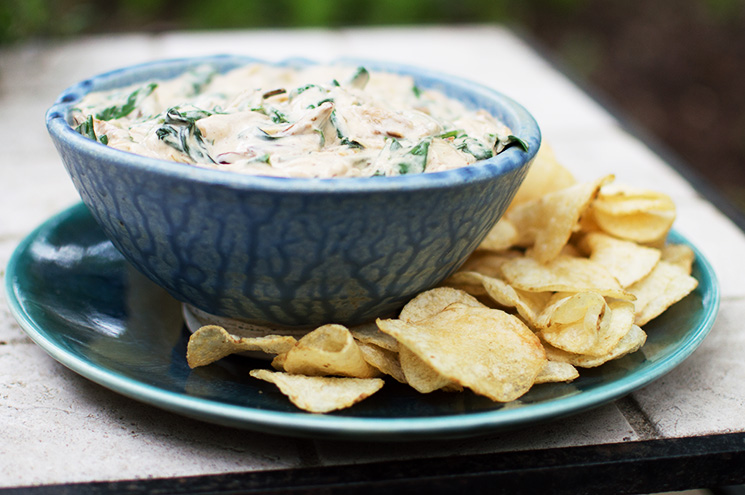 I hate dealing with fresh artichokes. That's right. I said it!
They're lovely in a floral arrangement, but they're just annoying to cook. Fortunately, someone thought to process them for us, put them in jars and cans and deliver them to grocery stores. Fabulous.
One of my favorite flavor combinations is artichoke, spinach and Parmesan. Add shrimp and you have a meal. And spinach-artichoke dip is one of the most delightful dishes ever. But being ramp season, it seemed appropriate to use ramps in place of the spinach, onion and garlic in the traditional dip. Yummy.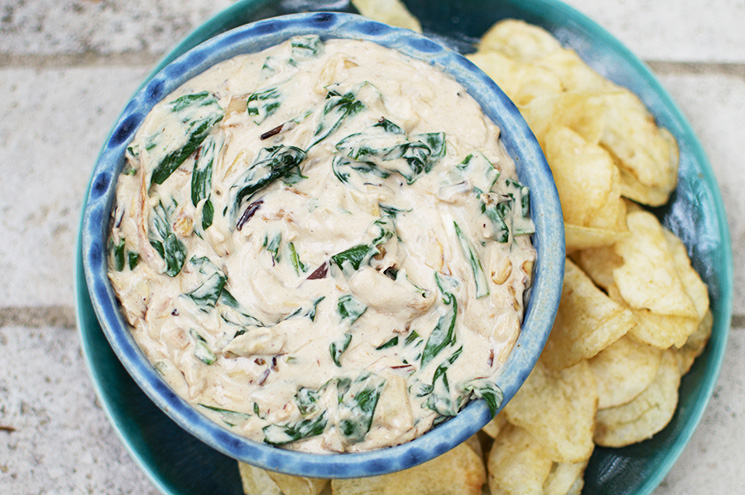 Ramp, Artichoke and Cheese Dip
4 T butter
1 Lb ramps, sliced, whites and greens separated
1 (14 oz) can artichoke hearts, drained and chopped
2 T flour
1 C white wine
1 1/4 C heavy cream
1 T Wooster
8 oz cream cheese, cubed
5 oz shredded Parmesan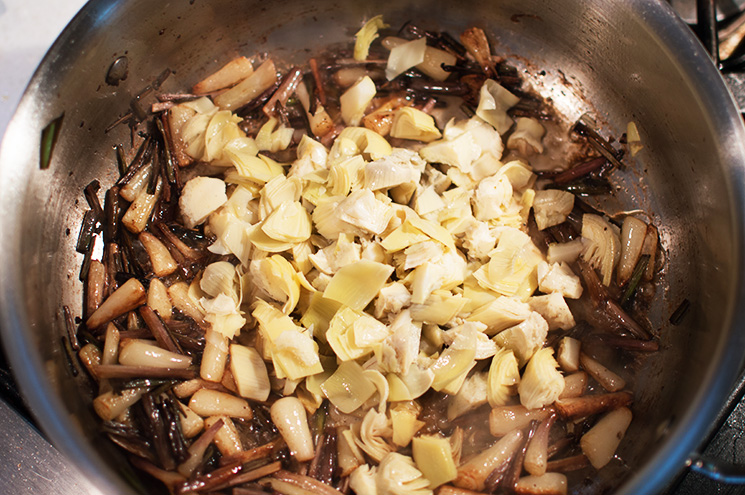 Heat butter in a large straight-sided saute pan over medium-high heat until foam subsides. Add ramp whites and saute until nicely browned. Stir in artichoke hearts and saute until beginning to brown.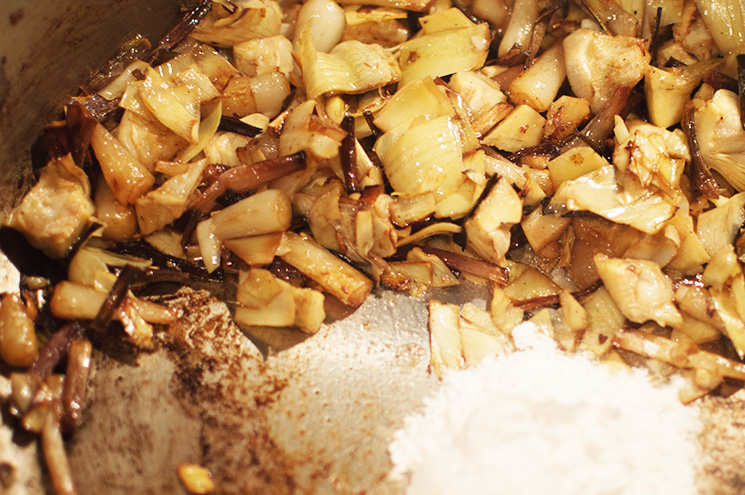 Add flour to the mixture and stir to coat. Continue to cook until flour smells nutty and a brown film forms on bottom of pan, about 2 minutes. Add wine and cook, stirring constantly, wiping bottom of pan with spatula to lift fond from bottom of pan.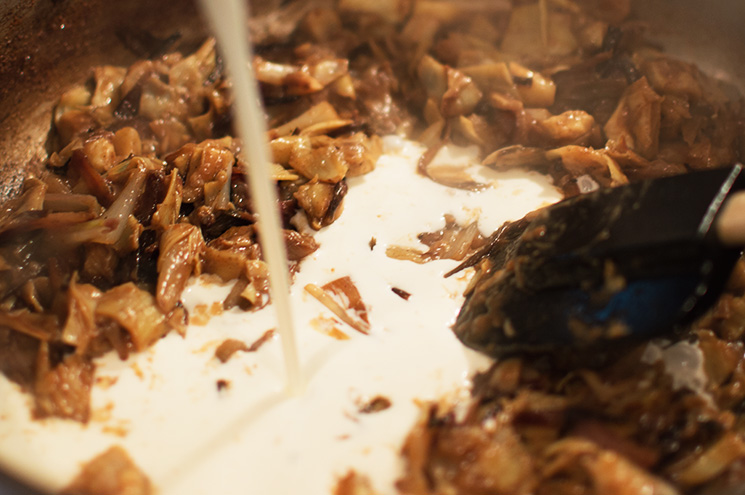 Add cream and Wooster and bring just to a simmer.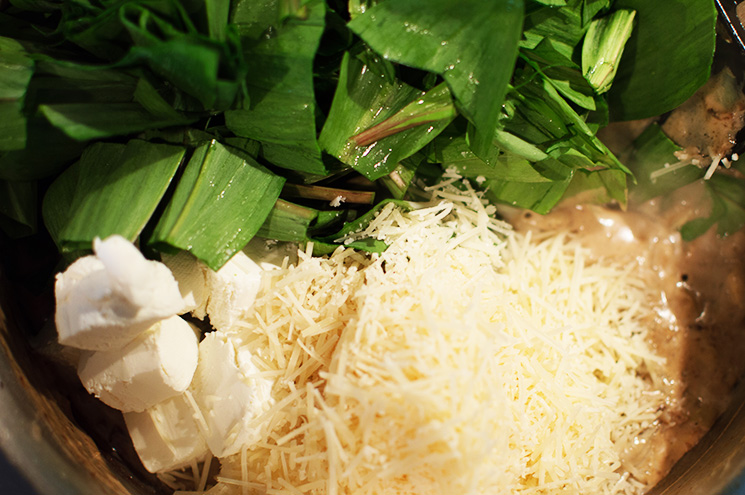 Remove from heat. Stir in ramp greens and cheeses. Continue to stir until greens wilt and cheeses melt. Serve with chips, crackers or crostini.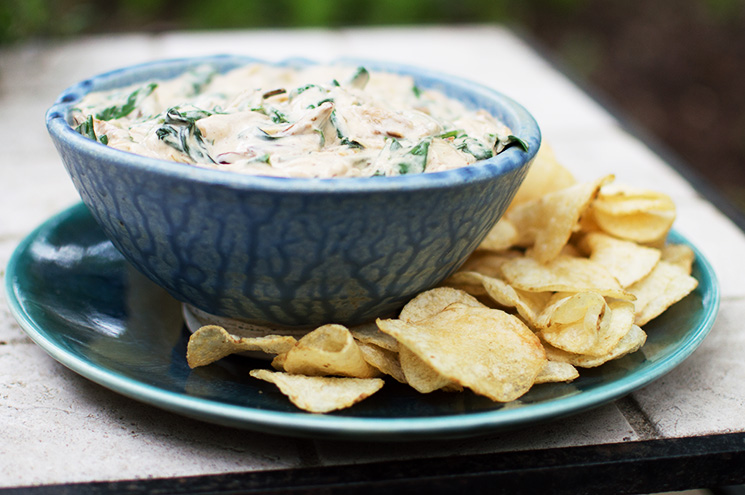 Delish. And hey, if you want, you can tell folks you used fresh artichokes for this. They'll never know. Or you can actually use fresh artichokes. More power to you. As for me, I'll just keep using those beauties in flower arrangements, where they belong.