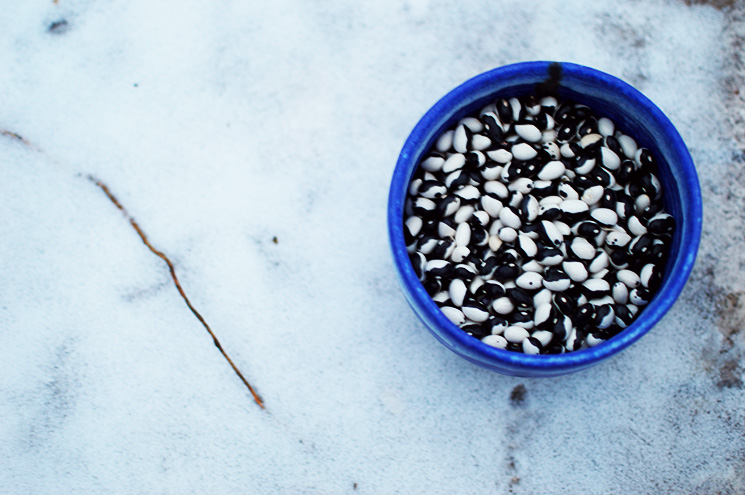 It's all about the beans, right? Like these gorgeous calypso beans that remind me of whales. Right? Wrong. Chili is all about being cold. And hating it. That's my forte.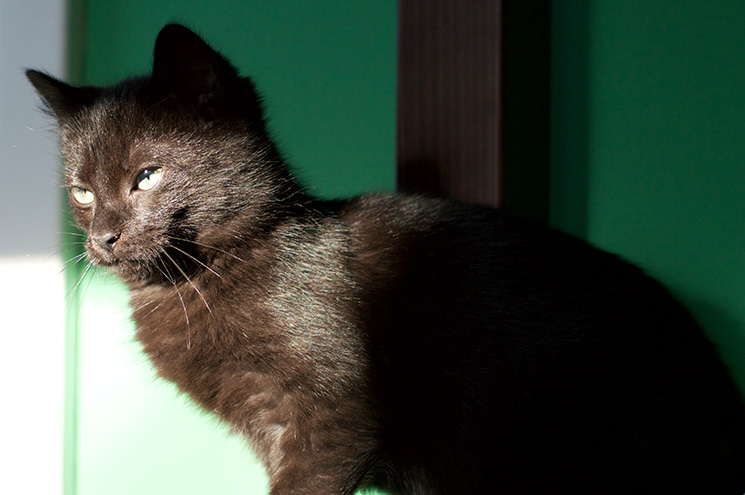 For Christmas this year, the kiddos got this guy, Cat Stevens.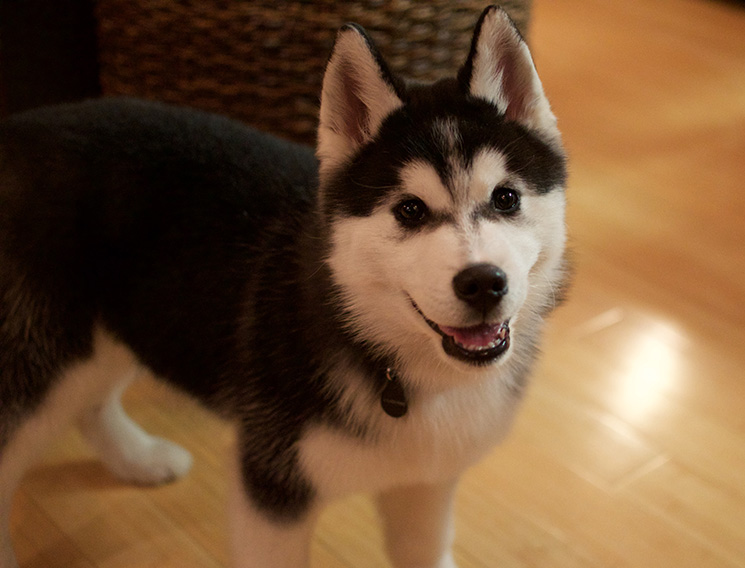 But the problem is, they also got this guy. Snoop Dogg. My nemesis. Yeah, I know he's cute. I'm a horrible person. I've accepted it. The ultimate lover of cold and snow, he requires us to take him out into it several times a day, even if it's -24 degrees and windy. Because he doesn't understand how to use a toilet.
To be fair, I knew what I was getting into when I moved to Minnesota. But I also never thought I'd be repeatedly dragged around my yard through the snow and ice by a horse-sized "puppy." I'm cold a lot these days. Even my soul is cold now. And it requires chili to warm it back up. I have had many, many irrational cravings for chili in the past few weeks. So I tried a few riffs on the classic.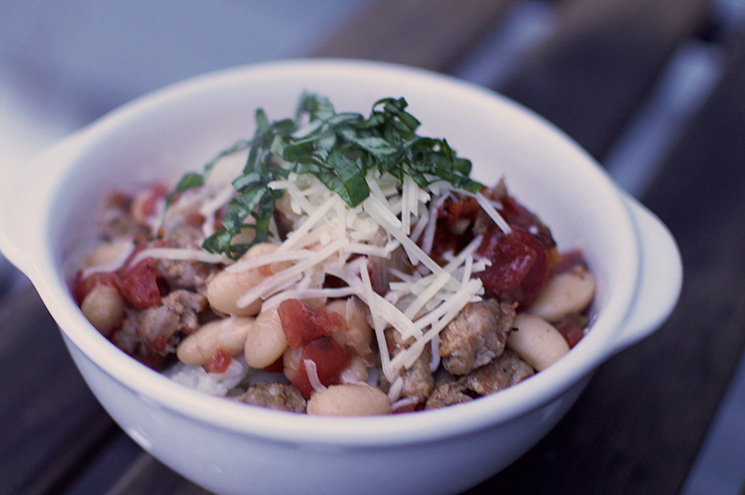 First up, Italian.
1 Lb bulk Italian sausage
1 large red onion, chopped
1 T flaky salt
1 t crushed red pepper flake
1 Lb dried cannellinis, soaked in cold water overnight, drained
1 (28 oz) can fire-roasted diced tomatoes
3 garlic cloves, minced
2 t chopped fresh marjoram
1 t chopped fresh oregano
2 C water
Cooked risotto or polenta, for serving
Parmesan, for serving
Shredded fresh basil, for serving
Brown sausage in flame-proof slow cooker insert or 12-inch saute pan over medium-high heat. Transfer to a plate, then add onion, salt and pepper flake. Cook 4 to 5 minutes, until onion softens.
Add cooked sausage, beans, tomatoes, garlic, herbs and water to 6-quart or larger slow cooker. Cook, covered, 7 to 8 hours on low. Serve over risotto or polenta. Top with Parmesan and basil.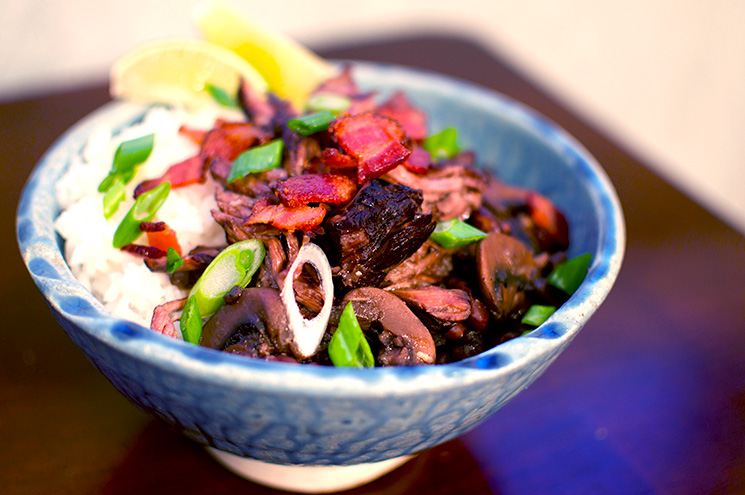 Next up, Asian. Sorta. Fusion. Asian-inspired? Whatever it is, it's delicious.
1 Lb bacon, chopped
4 1/2 Lbs boneless beef chuck, cut in large chunks
2 T flaky salt (like Maldon) or 1 t fine salt
1/4 C soy sauce
3 small red onions, thinly sliced
1 Lb dried black beans, soaked in cold water overnight, drained
1 Lb mushrooms, sliced
1 T Chinese 5-Spice
1 Qt stock
3 dried guajillo peppers, stems removed
1 head garlic, cloves peeled
6 green onions, thinly sliced on the bias
Render bacon in flameproof slow cooker insert or 12-inch saute pan over medium heat, remove with slotted spoon and refrigerate. Brown beef in batches with 1 tablespoon of the salt on all sides in bacon fat over medium-high heat. Transfer to a large bowl. Drizzle with the soy sauce.
Add onions to bacon fat in pan and cook over medium heat until beginning to brown on edges, 5 to 7 minutes. Add mushrooms, Chinese 5-spice and remaining tablespoon of salt and cook until mushrooms release juices, then brown, 8 to 9 minutes. Transfer to bowl with beef.
Increase heat to high, add stock and beans. Brings to a boil. Boil 2 minutes and skim off scum. Add beef, onions, mushrooms, stock, peppers and garlic. Place in 6-quart or larger slow cooker and cook, covered, 7 to 8 hours on low. Fish out peppers and discard. Serve over rice with green onions and reserved bacon.
1 Lb dried calypso beans, soaked in cold water overnight, drained
2 (14 oz) cans coconut milk
1/4 C soy sauce
1 large sweet onion, diced
3 red, yellow or orange bell peppers, diced
4 garlic cloves, minced
1-inch piece of ginger, peeled, minced
1 T flaky salt
4 bone-in, skin-on chicken thighs
1/4 C jerk sauce
3 habanero peppers, stems removed
Baked sweet potatoes*, for serving
Fresh cilantro leaves, for serving
Combine beans, coconut milk, soy, onion, bell peppers, garlic, ginger and salt in 6-quart or larger slow cooker. Place chicken on top, then drizzle chicken with jerk sauce. Tuck habanero peppers into bean mixture. Cook, covered, 7 to 8 hours on low. Shred chicken, discarding skin and bone. Spoon chili over baked sweet potatoes. Top with chicken and cilantro.
*To bake sweet potatoes, poke clean sweet potatoes all over with a fork or knife and bake at 400F for about an hour, or until a paring knife inserted in thickest part of largest potato comes out easily.
And yes, those are the same beans that looked like whales when they were raw. I'd be sad that they don't look like whales anymore, except that they taste so great when they're cooked. I guess you can't have your whale beans and eat them too.
So whether you want a traditional bowl of Texas red or something a little more far-fetched, go ahead, knock off the chill with some chili. And try to find the whale beans — beautiful and enjoyable both raw and cooked, cold and hot. Maybe one day I'll feel the same way about Minnesota (and the dog) as I do about the whale beans.