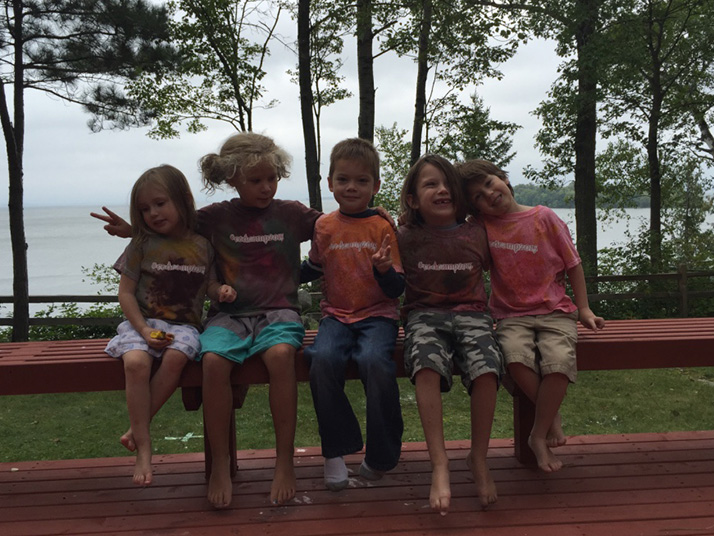 Me: Where do you want to have your birthday party?
Red: The lake!
And so it began.
I've never been big on camping, but nature is pretty cool. So I was all in when Red said he wanted a camp-themed birthday party at our lake house in northern Minnesota. Red invited 3 close friends and their parents, and it was time to make camp.
First on the agenda: goodies.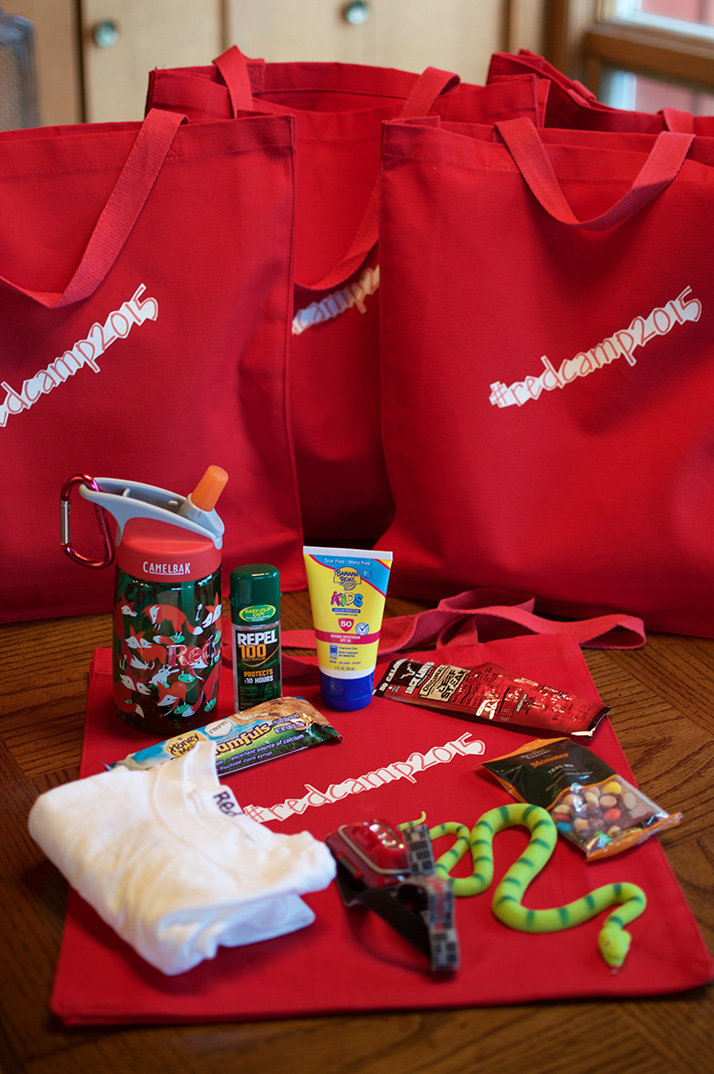 Each camper got a bag filled with essentials: sunscreen, bug spray, beef jerky, trail mix, headlamp, water bottle with carabiner, plain shirt for tie-dyeing and rubber snake. For fun.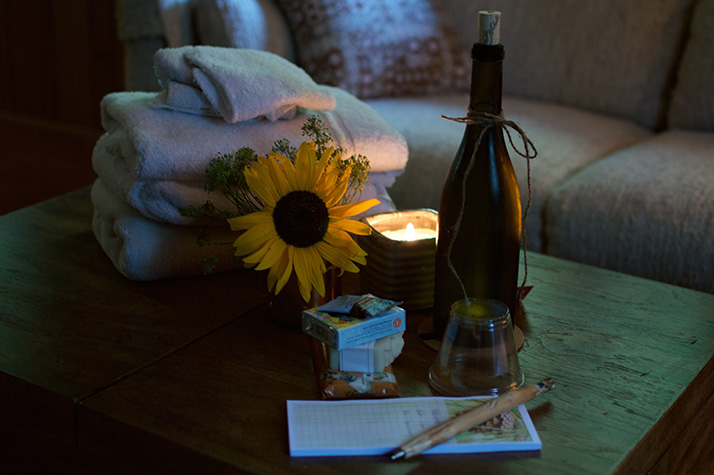 The grown-ups were greeted with sunflowers, chocolates, water (in emptied and cleaned wine bottles — put to good use!) and the wi-fi password, of course.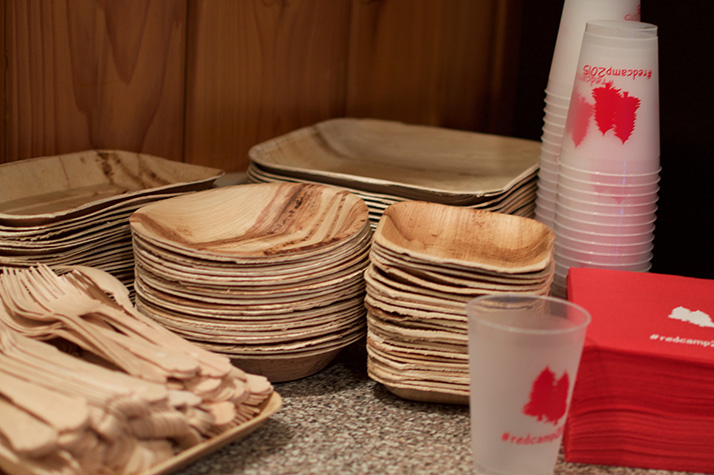 We decided to make it easy on ourselves and use disposables at camp. I ordered personalized #redcamp2015 cups and napkins, and we brought a bunch of compostable plates, bowls and utensils.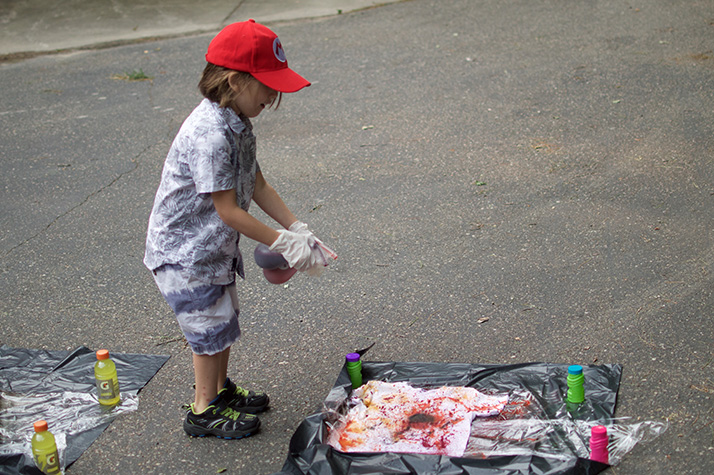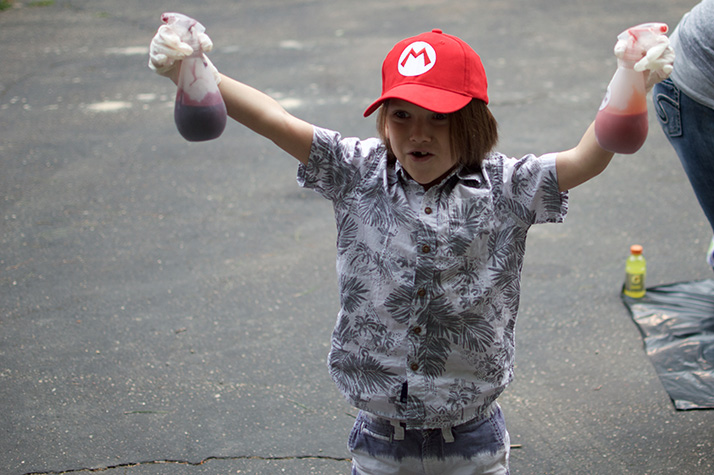 We sprayed our white tees with dye and microwaved them to set the color. See the picture of the campers up top for our results!
It's hard to decide which activity was the most fun, but the sumo balls were definitely at the top of the list! With LED lights in the sides, each bump and bounce lit up the fighters. Super fun!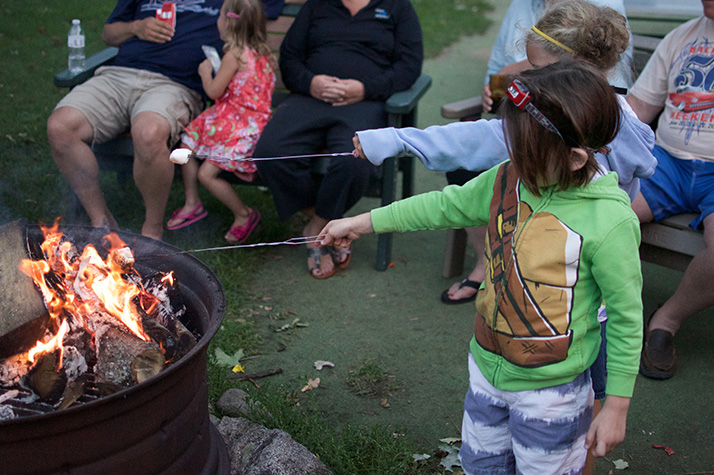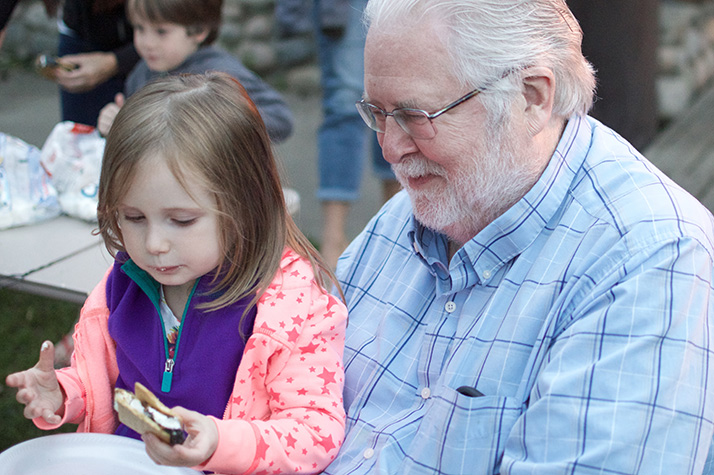 No camping experience would be complete without s'mores!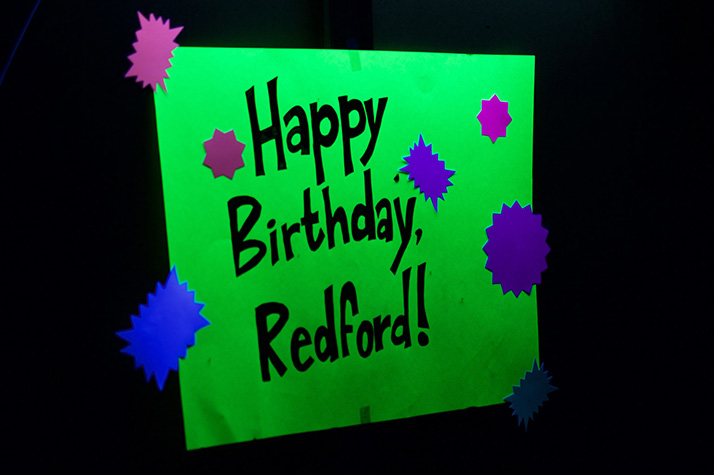 But the highlight of Red Camp for many of the campers was the glow party. We had glow sticks, black lights and neon balloons everywhere!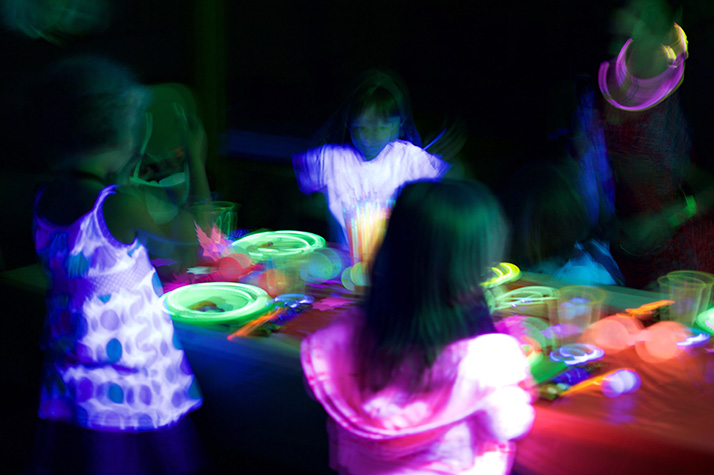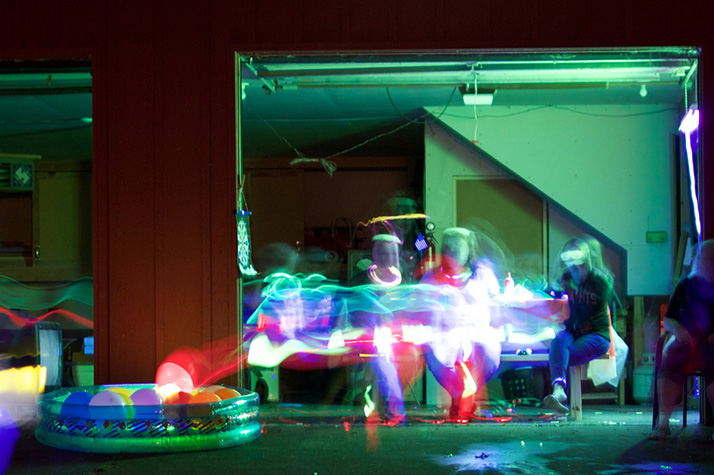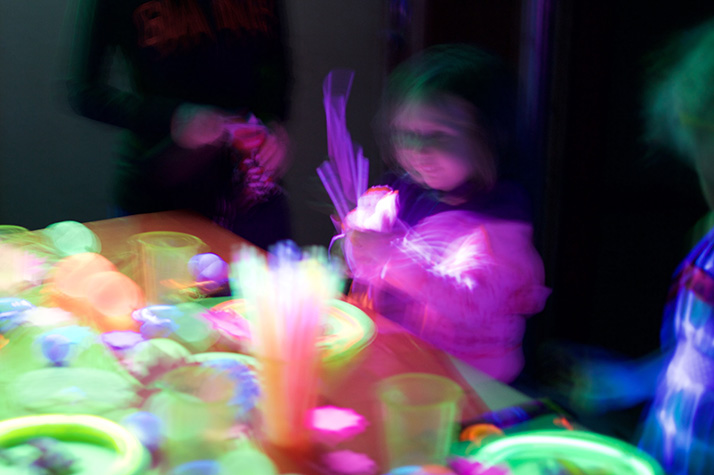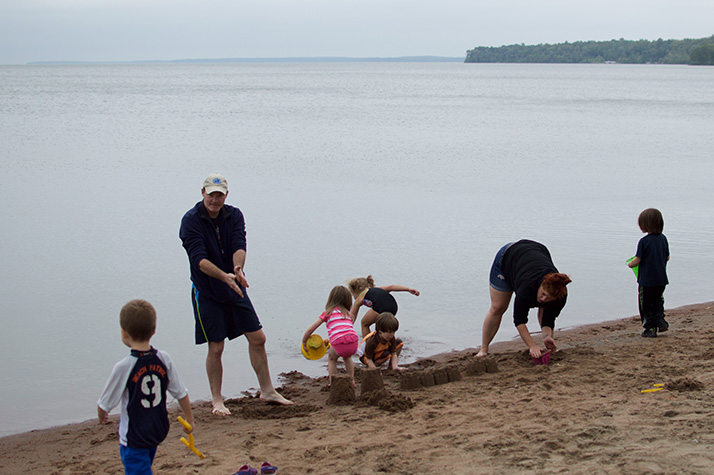 After a good night's sleep, the campers spent some time at the beach.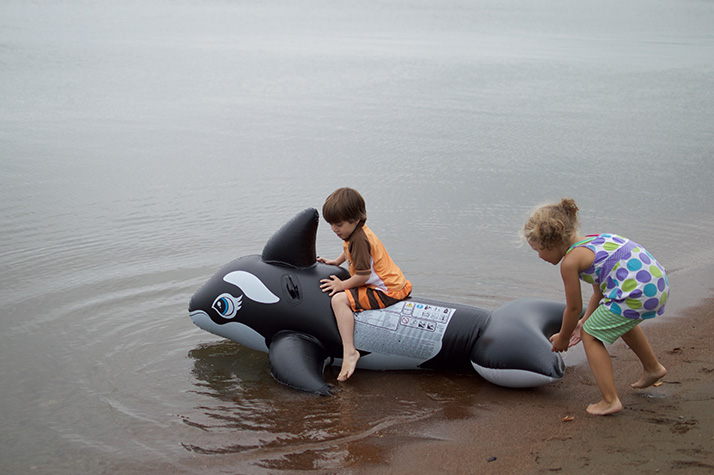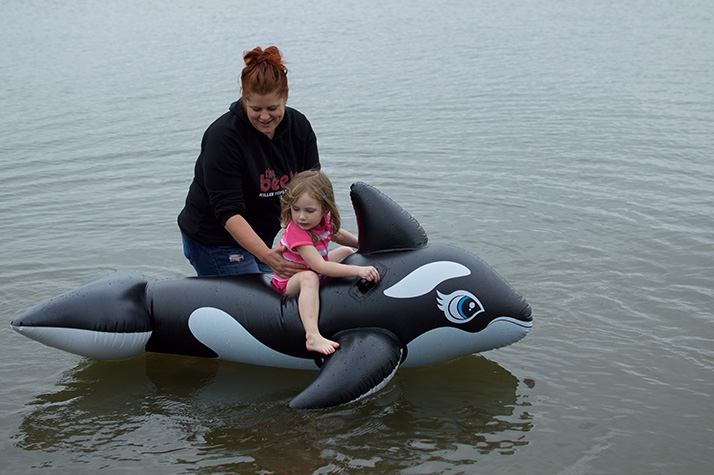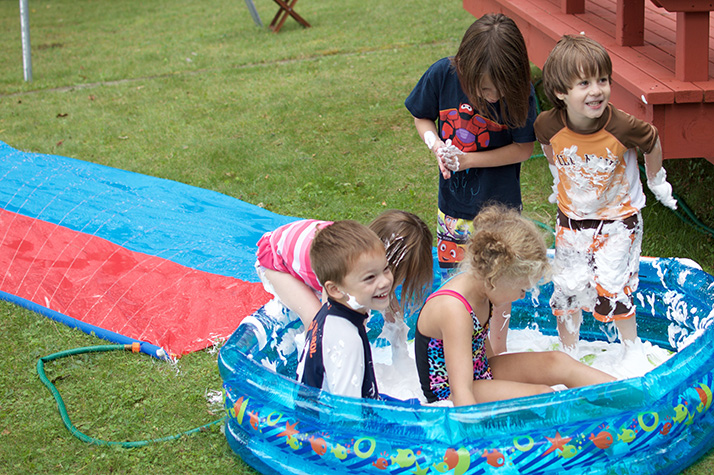 Then they doused themselves in shaving cream before washing it off on the slip 'n' slide!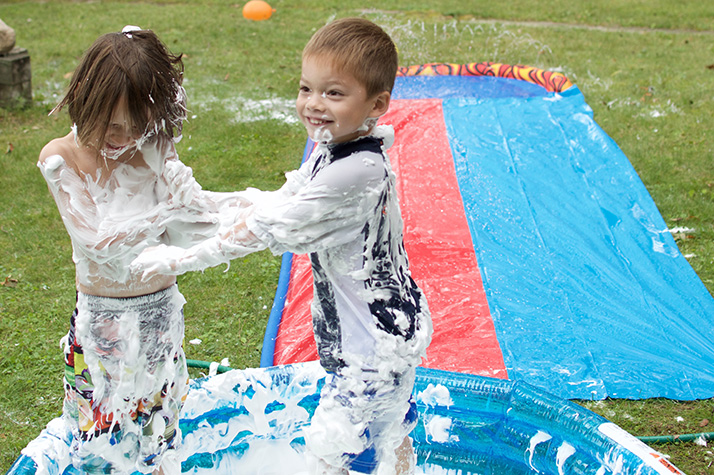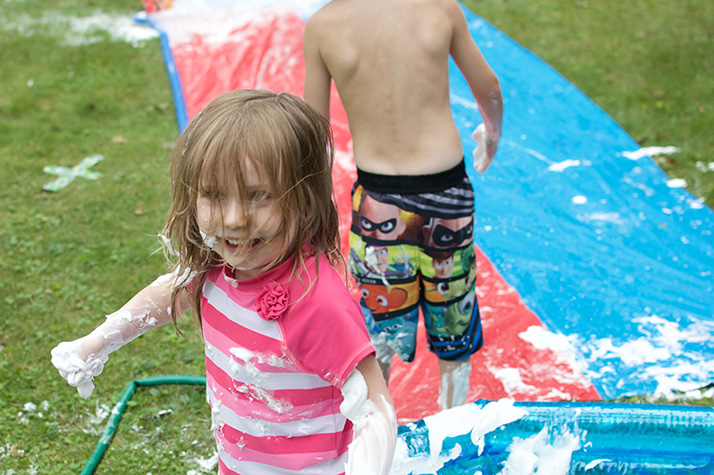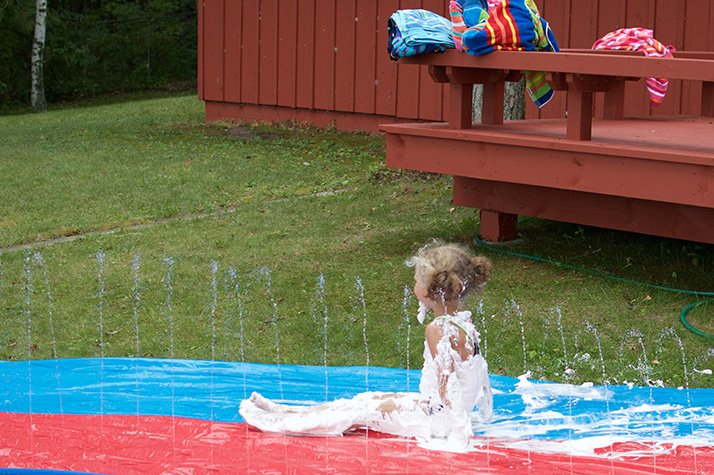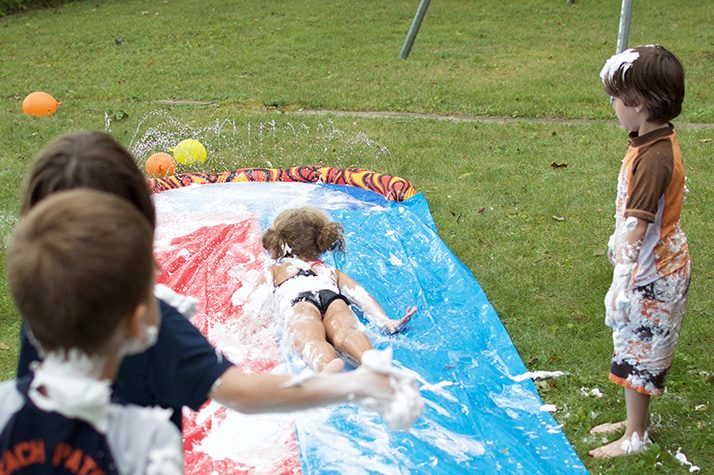 And they played some games once they dried off.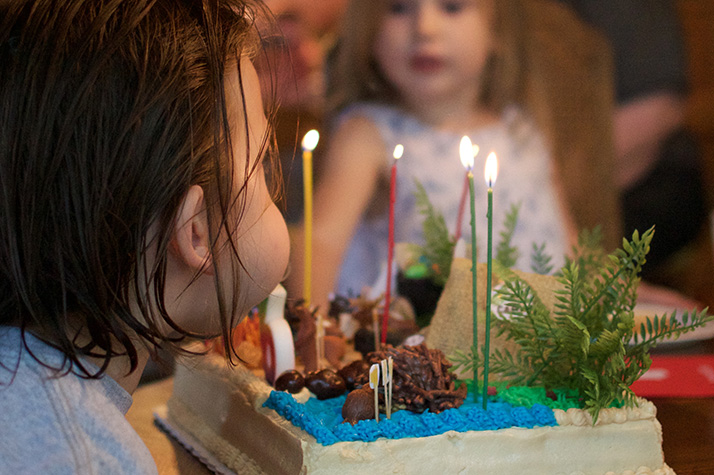 Red's birthday cake (made by his Grandma Grace) was camp-themed as well.
And we saved the best for last with a bunch of fun new toys and books, including a remote-controlled robot and Red's favorite — new movies!
As we loaded in the car to come home, Marley said, "what are we gonna do for MY birthday?!?" Sigh.