Why do you have leftover wine anyway?
It's okay. You're forgiven. Let's make something delicious with it. You wanna braise or make a sauce?
Braising is a great way to use up extra wine. There's coq au vin, boeuf bourguignon, chicken cacciatore and tons of other wine-based braising recipes. But let's wait til it's a little colder to talk braising. For now, let's make: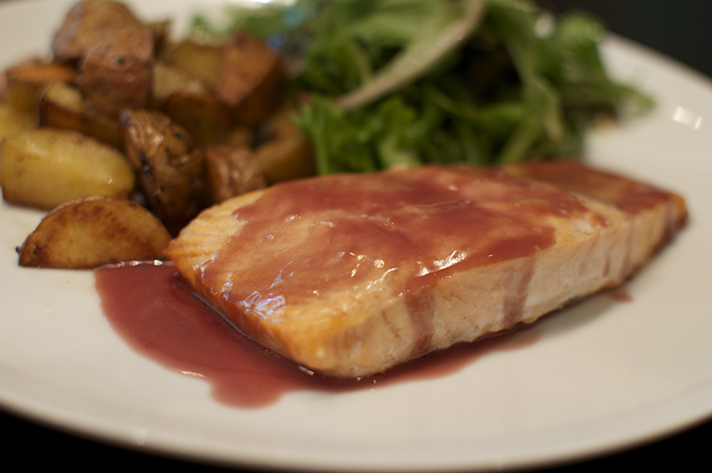 Salmon with Beurre Rouge (shown here with roasted potatoes and a mixed green salad)
4 (6-8 oz) salmon filets
olive oil
salt, tt
1 C red wine*
½ C red wine vinegar
1 shallot, finely diced
1 T whole black peppercorns
2 sticks of butter, cut into small chunks
more salt, tt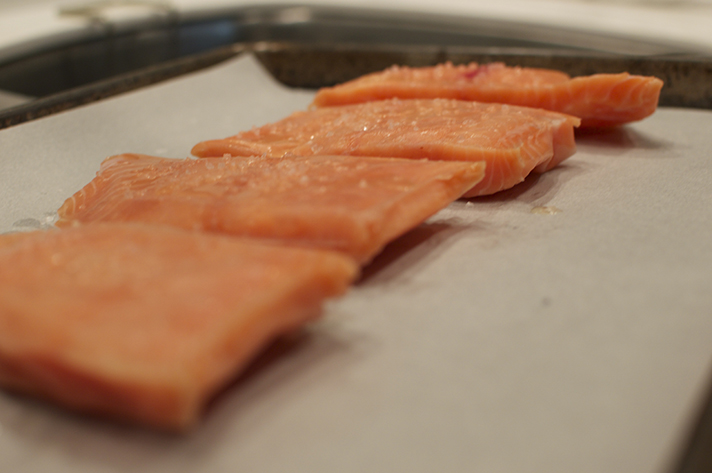 Preheat oven to 400 degrees. Place 4 salmon filets on a parchment-lined sheet pan and rub filets with olive oil and salt. You can keep it simple because this sauce will add tremendous flavor. Roast 10-20 minutes, depending on thickness of filets and your preferred level of doneness (sorry to be so vague but opinions vary widely on salmon doneness, and the shapes and thicknesses of filets vary even more).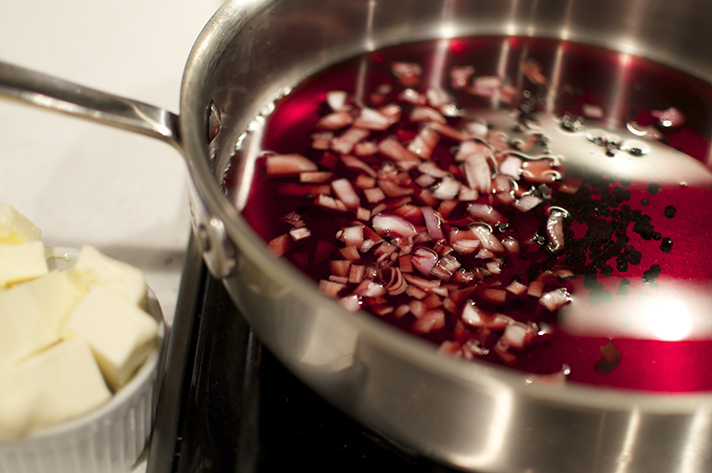 Combine wine, vinegar, shallots and peppercorns in a saute pan. Bring to a boil and reduce until you have about 1/3 cup of liquid, 8-12 minutes.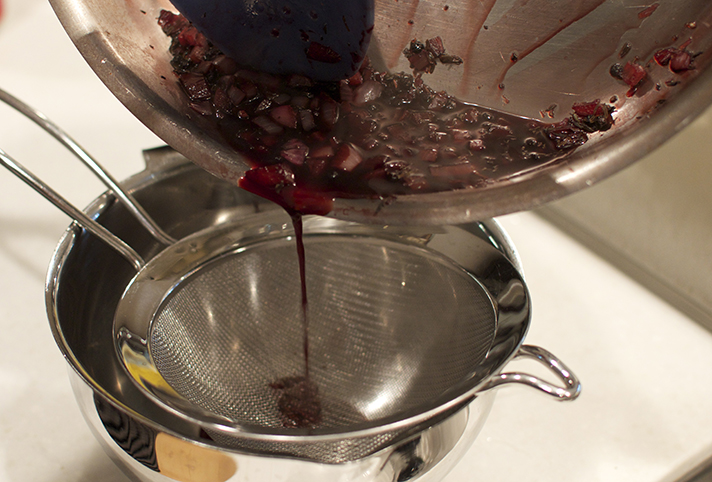 Strain into a bowl, wipe out pan and return strained reduction to the pan.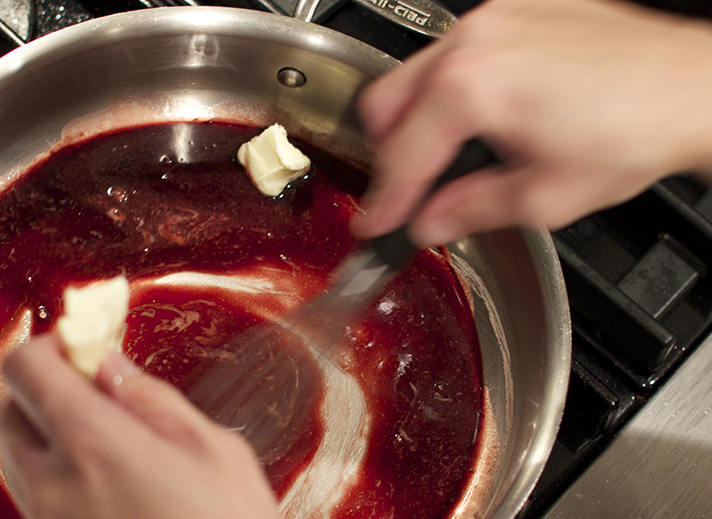 Over low heat, whisk in the butter one chunk at a time until butter is thoroughly incorporated.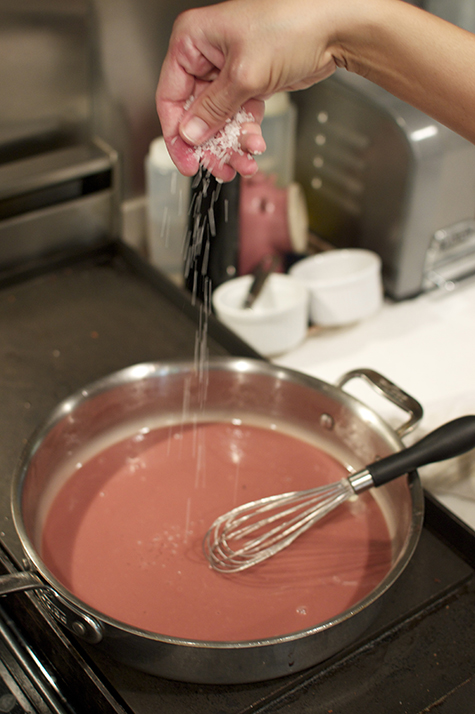 Add salt to taste.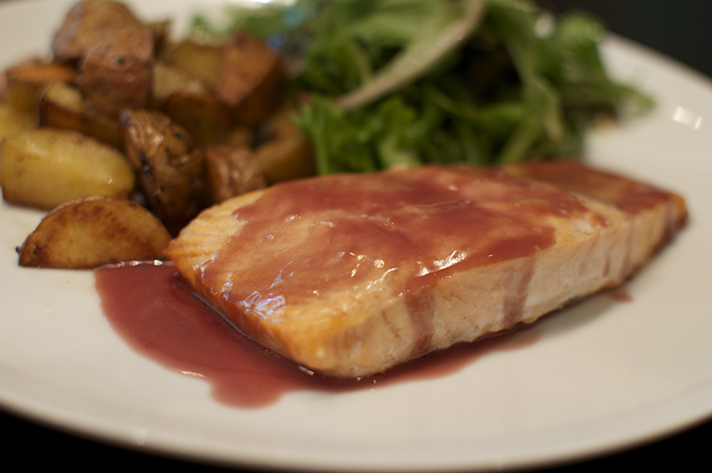 Spoon a generous amount of sauce over each salmon filet and serve.
*I used a Pinot noir because that goes nicely with salmon. But it's really not that big of a deal if you need to use a different varietal. Beurre blanc, using white wine, is delicious as well.