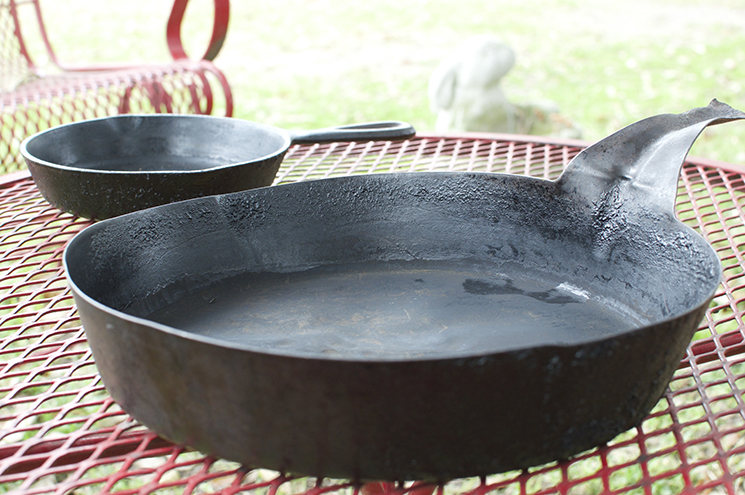 Beauty is in the eye of the beholder.
The handle broke long ago, and it's distorted and thinner than any other cast iron pan I've seen before. But this was my great-grandmother Bobo's cornbread pan. Then it was Granny's pan. Now it's my Mama's pan. And I'm an only child. It's amazing to me that this basic 10″ cast iron skillet is significantly different than any other cast iron skillet, but it's just true. Not sure why. Maybe it's because Bobo cooked everything on high. Perhaps it absorbed all of that "depth of flavor" and now it oozes back out into everything that cooks in it. In any case, it makes excellent cornbread. Wanna see?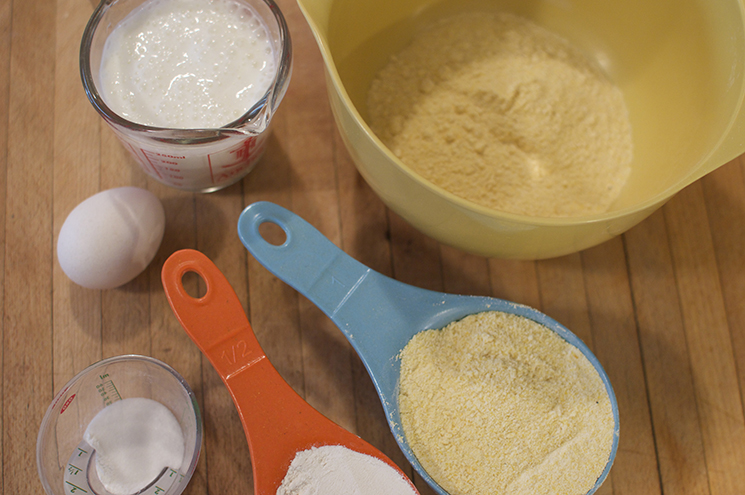 Gather 2 cups of self-rising corn meal mix, 1/2 cup flour, 1 teaspoon salt, 1 teaspoon baking powder and 1/2 teaspoon baking soda. Whisk those together.
Then stir in two eggs and 1 1/2 cups buttermilk.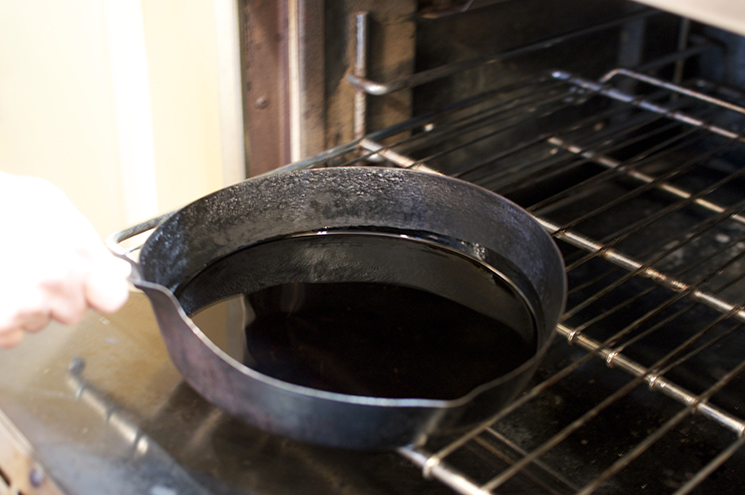 Heat 1/4 cup fat (oil, bacon fat, butter, whatever you like) in a 400 degree oven til hot.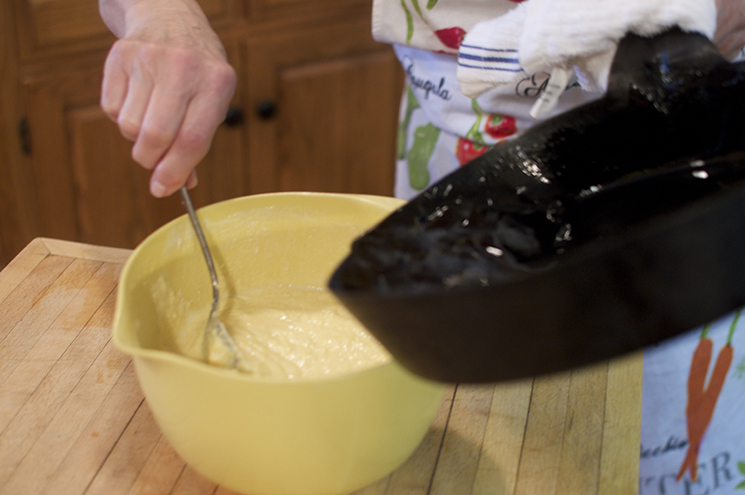 Add half the hot oil to the cornbread batter and quickly stir to combine.
Pour batter into remaining oil in pan and return pan to oven.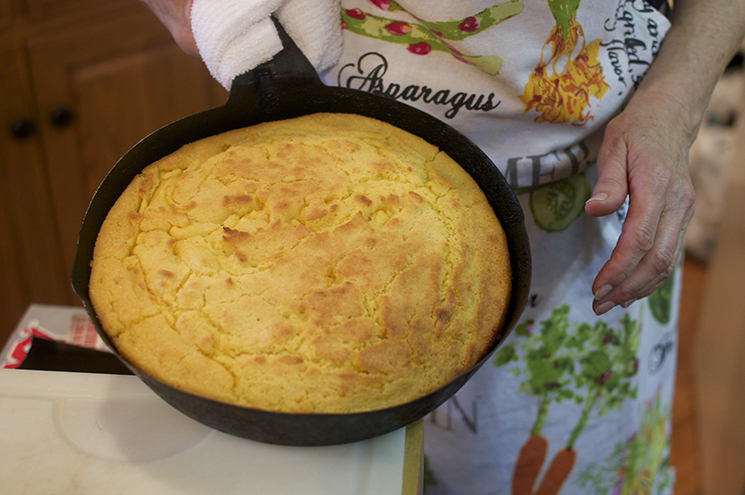 About 20 minutes later, you'll have beautiful cornbread.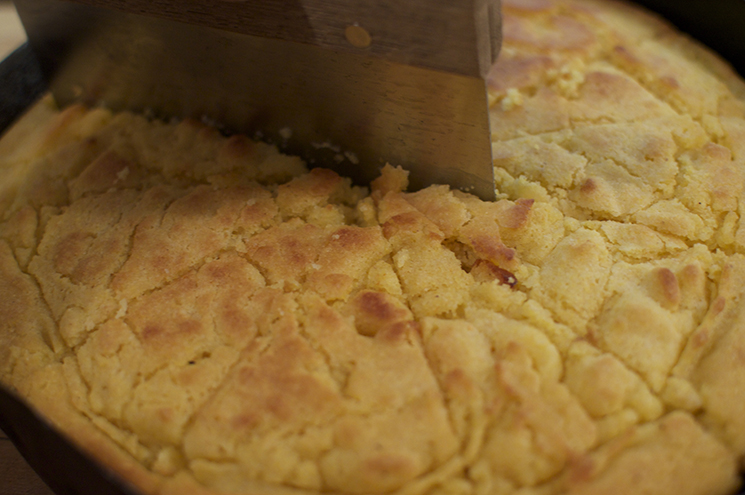 But it won't be as beautiful or delicious as this because you don't have Bobo's cornbread pan.
When it's time to pass down this heirloom, I might have to fight the cousins for it, but if I get it, I will definitely appreciate its beauty.